Green Raw Deal
Opinion
OPINION — Well, we're all doomed. If you don't have your affairs in order, you have just over a decade before the end comes. It's inevitable, now that Alexandria Ocasio-Cortez's Green New Deal plan failed in the Senate. Before long the waters will begin to rise and cover the coastal areas, which might not be such a bad thing, if it only meant the demise of California and the Eastern seaboard, but Corpus Christi and Rockport, Texas will also go under. Pity. I was hoping to catch a few more reds before Armageddon.
Of course, it won't stop there. Since our leaders have refused to support a few minor changes to our opulent lifestyles, earth's population will end up paying the ultimate price en masse. With the looming catastrophe of global climate change gurgling our way like the special effects of a gas station burrito, we're all in the same boat, figuratively and literally.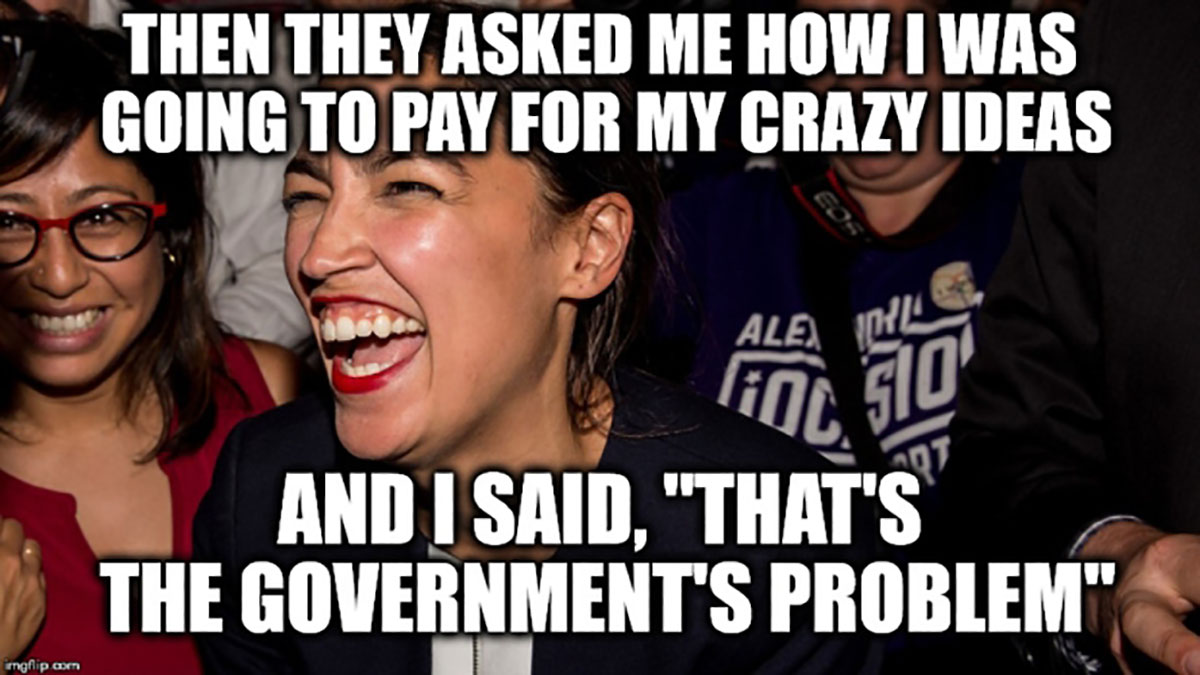 And it's a shame, really, since all it would have taken to save the planet would have been giving up our cars and airplanes and clean underwear, and shooting all the cows on the planet, and reverting to living pretty much like the Amish do now, and they seem happy. Of course, we'd be pulling our own carts, since the horses would have to go, too. If you want to get rid of carbon emissions, you have to make sacrifices.
To be clear, the onus for this impending implosion lies with our dingbat elected officials, who could have backed AOC's plan, if they hadn't been so concerned with appearing to be relatively sane people whose main concern is to get reelected. But I feel somewhat responsible, myself. If I hadn't been so hard on AOC things might've been different. Now we'll never know.
AOC said recently that if her Green New Deal wasn't implemented, the world would end in twelve years. Her plan called for cutting our carbon emissions to pretty much zero during the next decade, which wouldn't be easy, but hey, saving the world never is. Look how much trouble James Bond has had doing it for the past half century.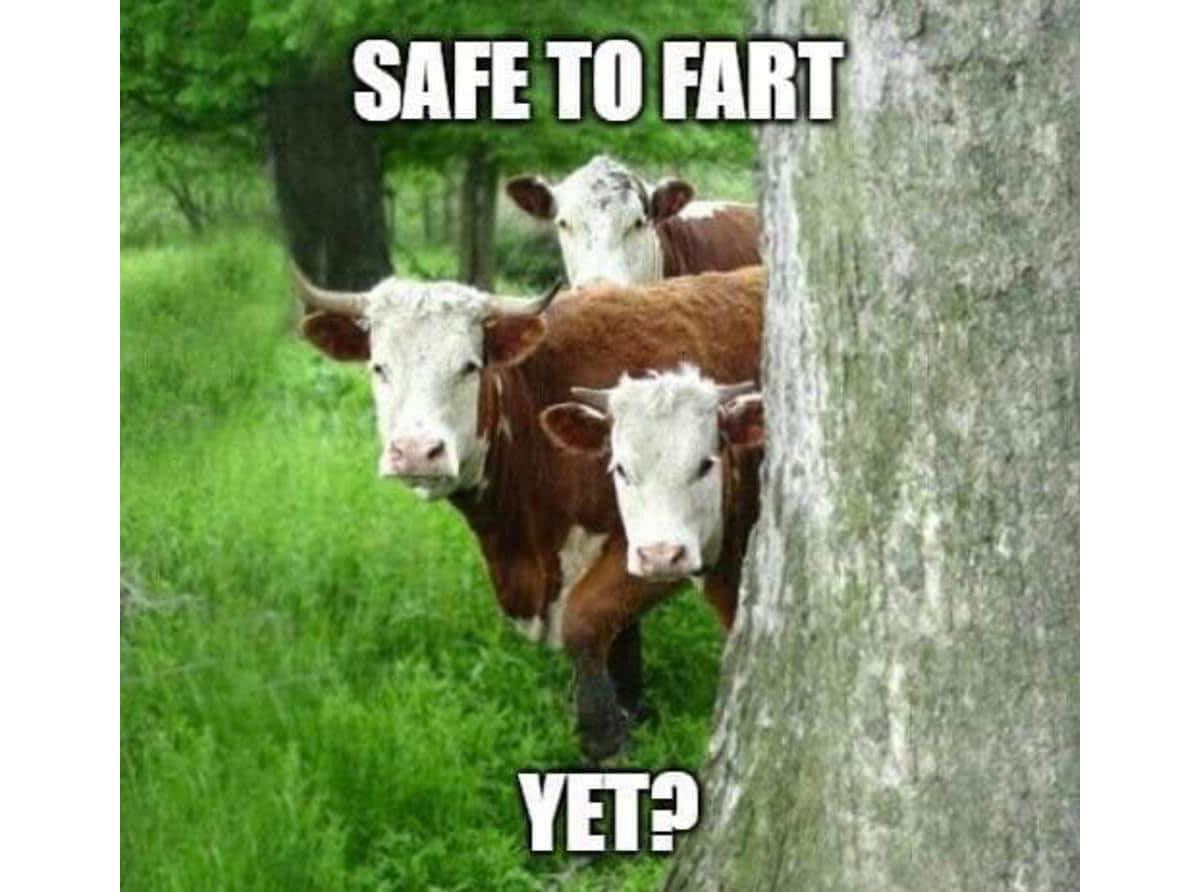 But eliminating air travel, and vehicular travel, and giving up all gasoline and coal power, and reverting to an agrarian lifestyle might be a nice change, after all. At least television and movies would be history, since there wouldn't be enough energy to operate a theater or a TV anymore. And the fat from all the cows would make pretty decent lamp fuel, at least until it ran out in a few months. I'd miss microwave popcorn, but that's the breaks.
It doesn't matter now, anyway. The GND plan came to a vote on the Senate floor, and for some reason, it failed, 57-0. Not one Senator voted for the plan, which was a total surprise to me, since several politicians stumped for the plan for weeks. Jeff Merkley (D-Oregon), led a chant at a rally, shouting, 'What do we want?' The crowd shouted, 'Green New Deal!' Merkley yelled, 'When do we want it?' The crowd yelled back, 'Now!' But when Merkley had the chance to support the plan on the Senate floor, he voted 'present.' Democrats Corey Booker, Bernie Sanders, Amy Klobuchar, Elizabeth Warren, Chuck Schumer, Ed Markey, Kirsten Gillibrand, and Kamala Harris also all voted present, although they all, previous to the vote, waxed eloquent about how important it was for the plan to pass, to keep Earth from falling into the Sun, or some such. It's disappointing, is what it is.
And all this after AOC went into a rant, right before the vote, about how her plan was the only thing keeping anyone alive. She said, "This is serious. This should not be a partisan issue. This is about our constituents and all of our lives. Iowa, Nebraska, broad swaths of the Midwest are drowning right now. Under water. Farms, towns, that will never be recovered and never come back." She made it pretty clear that without her and her plan, the rest of us don't have as much chance as a blind cat in a room full of Rottweilers. And she's certainly right about it not being a partisan issue. Senate Democrats and Republicans came together like I've never seen in my lifetime to not vote for the GND. I call that cooperation.
Maybe they did that in the short-sighted belief that the $93 bobzillion price tag on the GND was a little steep. As if this was about money. AOC has made it clear that money is no object when lives, not to mention votes, hang in the balance.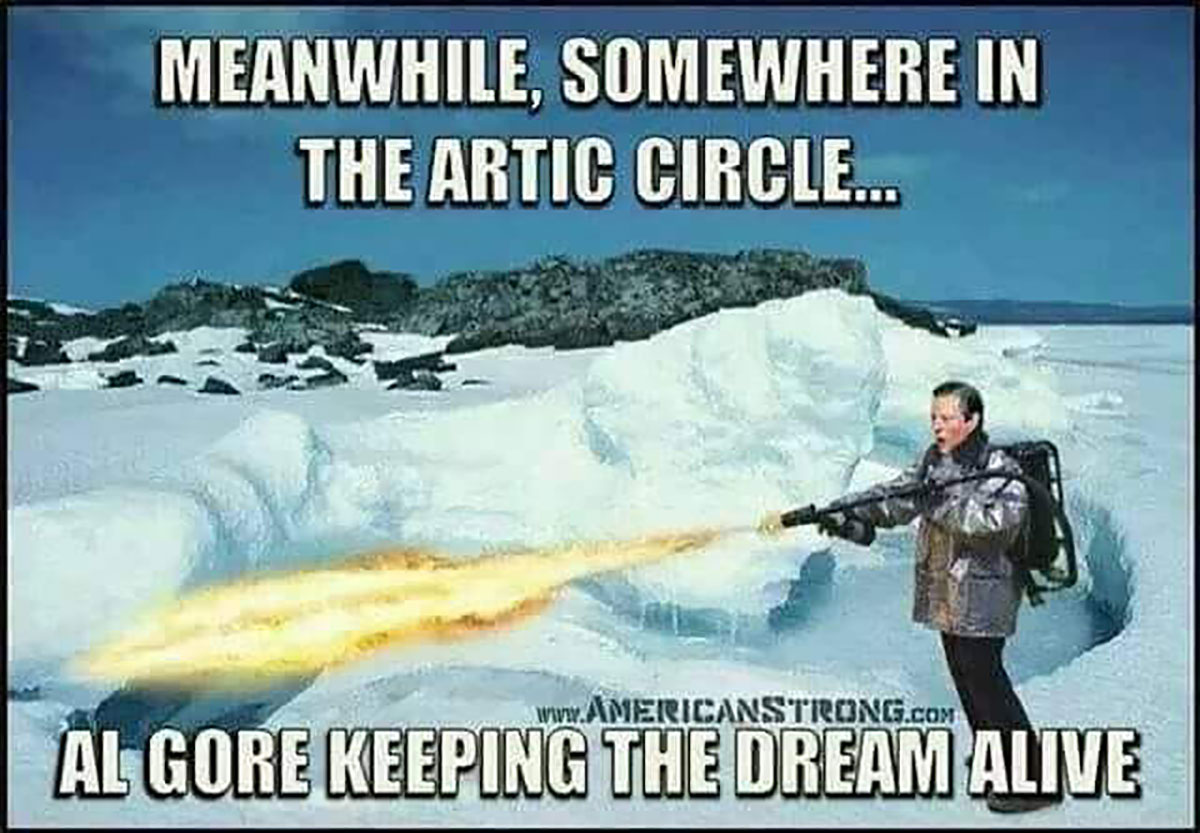 Unfortunately, proof that the planet needs saving seems to be melting like Blue Bell in August. The massive Jakobshavn glacier in Greenland has long been touted by concerned scientists as the bellwether of global warming doom. It's been shrinking by about 1.8 miles and almost 130 annually for years. Until 2012. Since then it's been growing by about the same amount. No one knows why. Well, I do, but I ain't telling.
It doesn't matter anyway, since we're all goners. The Senate dropped the ball, AOC's GND failed, and now I'm glad I have a thirty-year mortgage on my house, instead of a ten-year note.
If you need me, I'll be out back, building a big boat out of gopher wood . . .
Get more stories like this by signing up for our daily newsletter, The LIVE! Daily.