Swims with Sardines
Opinion
OPINION — Maybe you're having a bad day. Maybe one of your tires was flat this morning, or you burned the biscuits at breakfast, or a plane crashed into your roof, or your daughter called and told you she's going to marry a writer, or something. Fine. But you're not having as bad a day as Rainier Schimpf had recently. Not even close. You could lose your wallet, and break your leg, and even have to sit between Nancy Pelosi and Diane Feinstein on a flight from DC to San Francisco, and still have a better day than Rainier had.
Rainier is a deep sea diver, which should give you your first clue. Deep sea diving is a Bad Idea. There are huge fish in the sea that can eat you in one bite, and even if you stay right on top of the water you're a sitting duck. If you decide to sink way down below the surface you're just asking not to come back. It's stupid.
Rainier is also the director of a business called Dive Expert Tours, which is evidently located near Cape Town, South Africa, which is a country not located in Texas. Rainier and his buds were out about 25 miles in the Atlantic Ocean taking pictures of fish. Hint: you can get some pretty good pictures of fish just by hanging out on a dock. You don't have to go floating off willy nilly.
But some people, Rainier included, insist on doing stupid things. There was a sardine run, and those always attract lots of other fish, such as seals, dolphins, sharks, and whales, so Rainier and his friends were out there taking pictures. And they weren't even happy just shooting from the boat, either. No, they were out swimming around among the sardines. You can almost hear the da-dums from Jaws.
So Rainier is swimming along, snapping away, when he felt something hit his hip, and the world started going dark. Rainier was swallowed by a Bryde whale. And now you're wondering what a Bryde whale is. It's a great big honking fish, is what it is. They get over fifty feet long.
The whale was swimming along, scooping up sardines like popcorn, and probably wasn't even trying to swallow Rainier. As if that makes any difference. Luckily, the whale spit Rainier back out, but it was a near thing.
Rainier said, "There is no time for fear in a situation like that – you have to use your instinct." Now, I've never been swallowed by a whale (and there's another verse to that song), but I know one thing. There's always time for fear. If I ever did get swallowed by a whale, about the only thing I'd have any time at all for would be a petrifying, overwhelming, terrified panic that would last approximately the rest of my life. Which probably wouldn't be long.
But Rainier's event is not the only insane animal news that's come up lately. About two hundred vegans converged on a pig farm in Lincolnshire recently so they could cuddle the baby pigs. Really.
The group, which belongs to the Meat the Victims animal rights organization, trespassed on private property and caused havoc so they could get pictures of sows in the farrowing houses. The hogs all got excited, and the vegans were picking up pigs to cuddle them. Baby pigs don't like to be cuddled. I used to raise hogs, and I can tell you about the last thing a baby pig wants is to be picked up by a human. And I don't blame them. I don't want to be picked up by a human, either.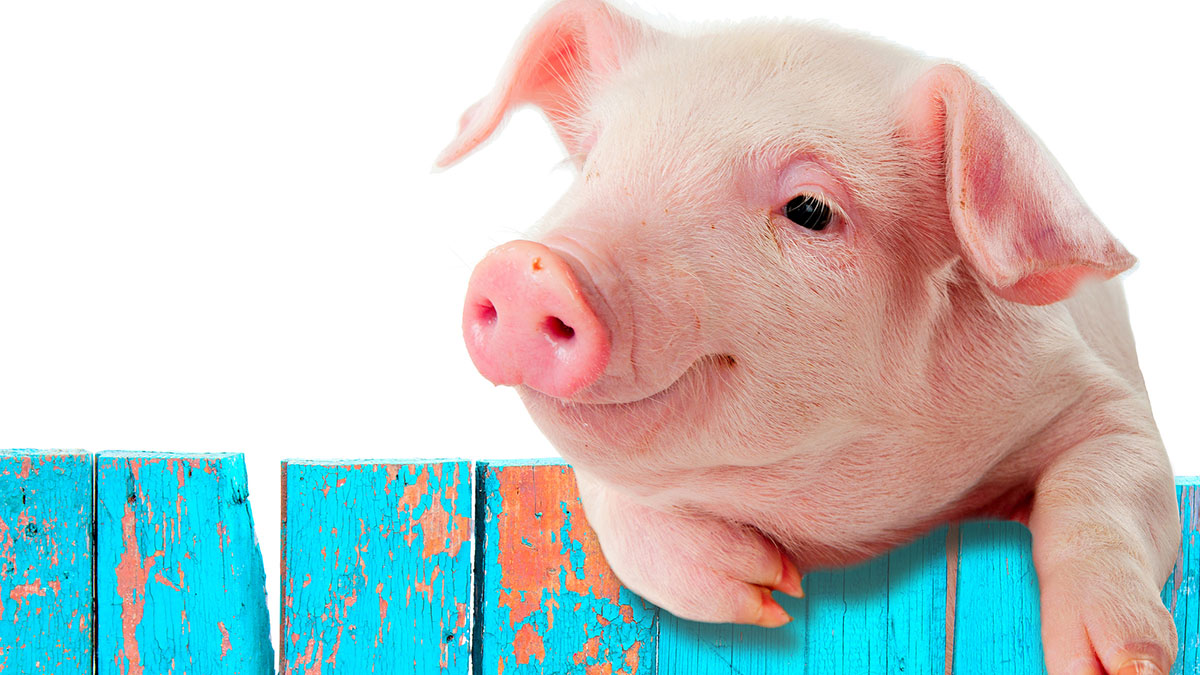 Above: The hogs all got excited, and the vegans were picking up pigs to cuddle them. Baby pigs don't like to be cuddled. (Stock Image)
But the vegans seemed to think it didn't matter which sow they belonged to, and put a lot of them back into the wrong pens. Two of the pigs got trampled in the melee, and now the vegans are in trouble. Or what passes for trouble in England. I imagine they'll receive a stern warning from a frowney-faced judge.
One of the vegans, who calls himself Earthling Ed, said, "You cannot love animals and kill them. You cannot love animals and pay someone else to kill them. Farms are prisons for the innocent. They are death factories." In response, let me just point out – bacon.
In unrelated news, the moose population of Lake Superior's Isle Royale National Park has gotten out of hand, so the National Park Service has decided to allow hunting on the island.
Ha. I jest. No, the NPS decided to control the meese by trapping and importing four Canadian wolves, which doubles the wolf population on the island. They're hoping the wolves will kill the meese. And they might. They might kill all of them. And then the NPS will have to import some grizzly bears to kill the wolves, and I seem to remember a poem about an old lady swallowing a fly. It's a never-ending cycle. Like the song says, life is hard, but life is harder when you're dumb.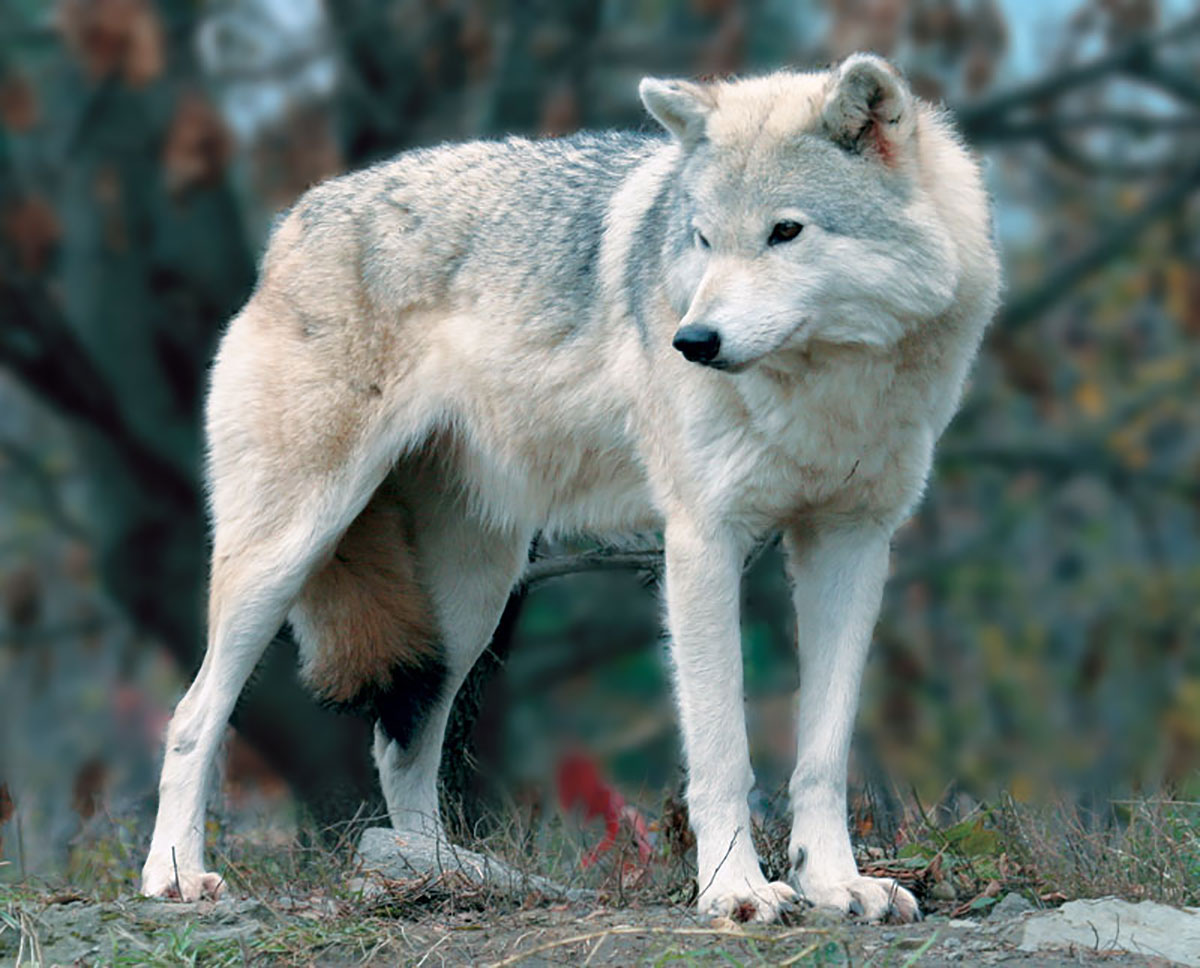 Above: NPS decided to control the meese by trapping and importing four Canadian wolves. (K. Hemphill)
And now that I think about it, being swallowed by a whale probably wouldn't be near as bad as that flight sitting between Pelosi and Feinstein . . .
Get more stories like this by signing up for our daily newsletter, The LIVE! Daily.