New Green Eggs and Ham Deal
Opinion
OPINION — Will Rogers once said we shouldn't complain about how much money politicians are paid, since quality entertainment is expensive. No doubt that's true, but I'm beginning to wonder if America can afford to be entertained at the current level. Unfortunately it looks as if future entertainment may end up costing a lot more than we pay now. Maybe we need to learn to entertain ourselves.
Freshman congresshuman Alexandria Ocasio-Cortez (D-NY) has introduced her plan for saving the world. It's called the Green New Deal, and it calls for a complete makeover of the American Way of Life during the next decade. I had planned to ignore this legislation, on the grounds that writing about it might require research, and the other grounds that it's political, but I've changed my mind. Whenever someone comes up with an idea that's touted as being good for the environment, that idea falls into my domain, on account of the fact that I live in the environment. Or part of it anyway.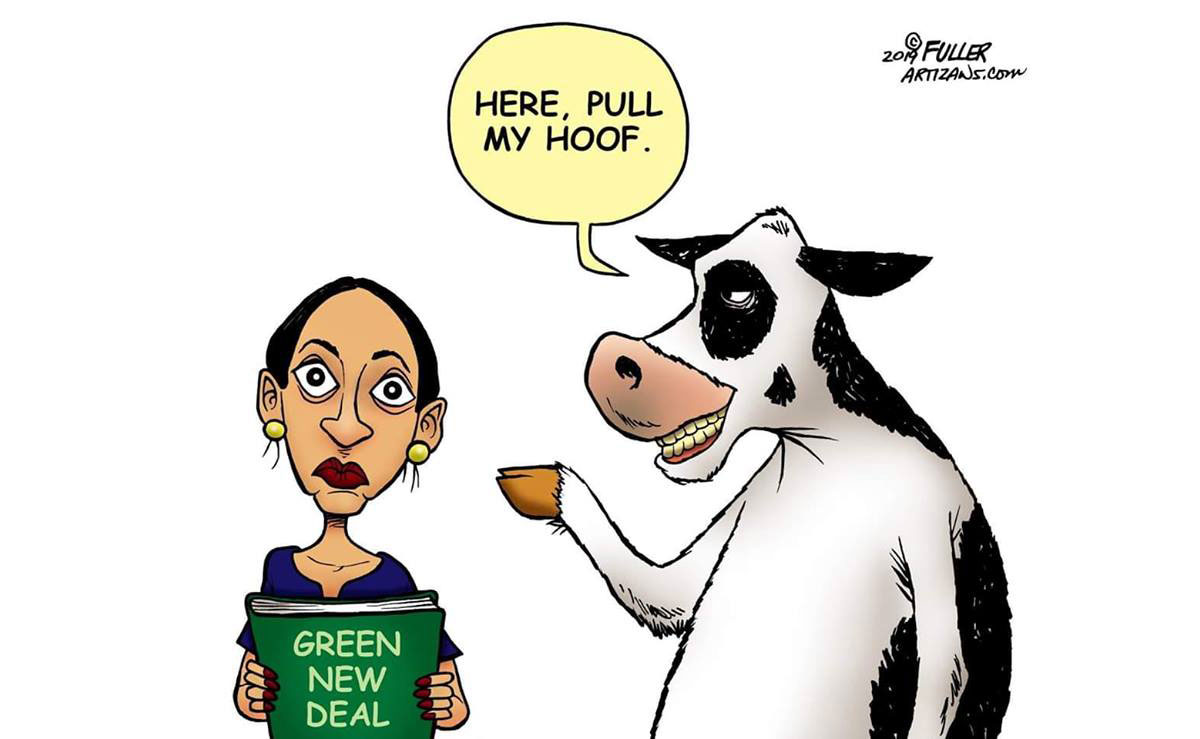 So I looked into this Green New Deal, to see if I couldn't find out if it made sense, and also to find out whether it might be possible to take credit for it, if it did. The bad news is that the answer to both questions is no. The good news is it will only cost us about a million bucks. Each.
The GND plan calls for some pretty interesting changes to the basic forms of existence we've all come to know and love as Americans, such as eating and flushing and using electricity. Forget all that, if the GND is adopted. We'll all become pretty much Amish, except we'll be able to travel anywhere we want without ever leaving the ground.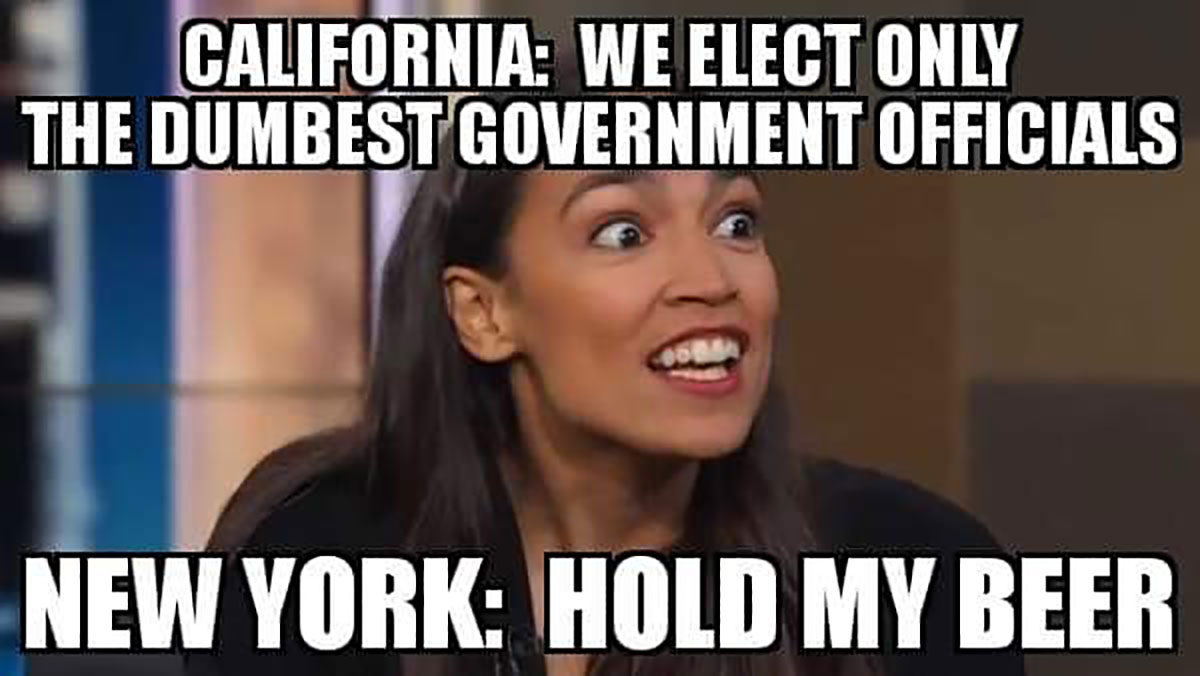 We'll be able to do all this easy traveling because part of the GND calls for 'Overhauling transportation systems' to reduce emissions, including expanding electric car manufacturing, building 'charging stations everywhere,' and expanding high-speed rail to 'a scale where air travel stops becoming necessary.'
So this is great news for the folks who've always wanted to visit, say, Hawaii, but don't want to spend most of a day riding in a pressurized aluminum tube two miles in the sky. Once AOC's rail system gets built, and air travel is a memory, we'll be zipping all over the world in pressurized aluminum tubes only a few feet above the ground. Or water, in the case of a Hawaii trip. I'm in.
Of course, there are a few minor details that will have to be worked out, such as the fact that an awful lot of rail lines will need to be built across the world's oceans, since there are people who want to go other places besides Hawaii, for some reason. Earth's major bodies of water will soon look like a Tarrant County road map, with all the rails going here and there and everywhere. I imagine shipping companies will have to make some adjustments, being as how ocean-going vessels will become harbor-sitting vessels, but hey, life is full of compromises.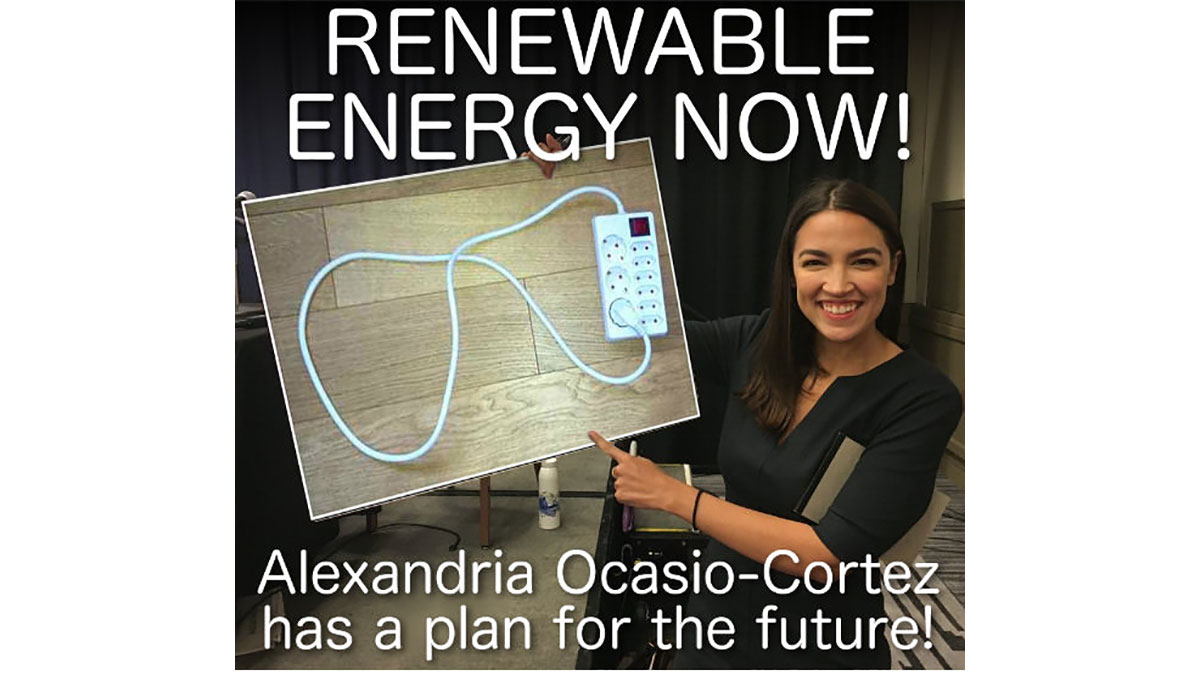 The electric car thing is a great idea, especially since there will be 'charging stations everywhere.' By 'everywhere' I assume AOC means 'everywhere.' I'm hoping the one she puts in my living room doesn't clash with my sofa, but as yet I have no idea what color those things are. As long as I can get my Chevy pickup past the one in my driveway I'll be happy.
The GNC also calls for 'upgrading all existing buildings' in the country, to make them completely energy efficient. Can't argue with that, right? Well, except for the fact there are more than 5 million commercial buildings, 127 million private homes, and no telling how many schools, hospitals, churches, and government installments in America. I reckon we'd better get on that one, pronto.
The plan will make sure every person in the country has a job, too, with good pay and plenty of benefits. Unless every person in the country doesn't want a job. AOC has that covered, though. The GND says everyone will have a guaranteed income, even if they 'are unable or unwilling to work.' So if you'd rather sit on your couch and watch Andy Griffith all day, you don't have to hit a lick. Sweet deal. Grab me a Dr. Pepper while you're up, would you? And don't touch my remote.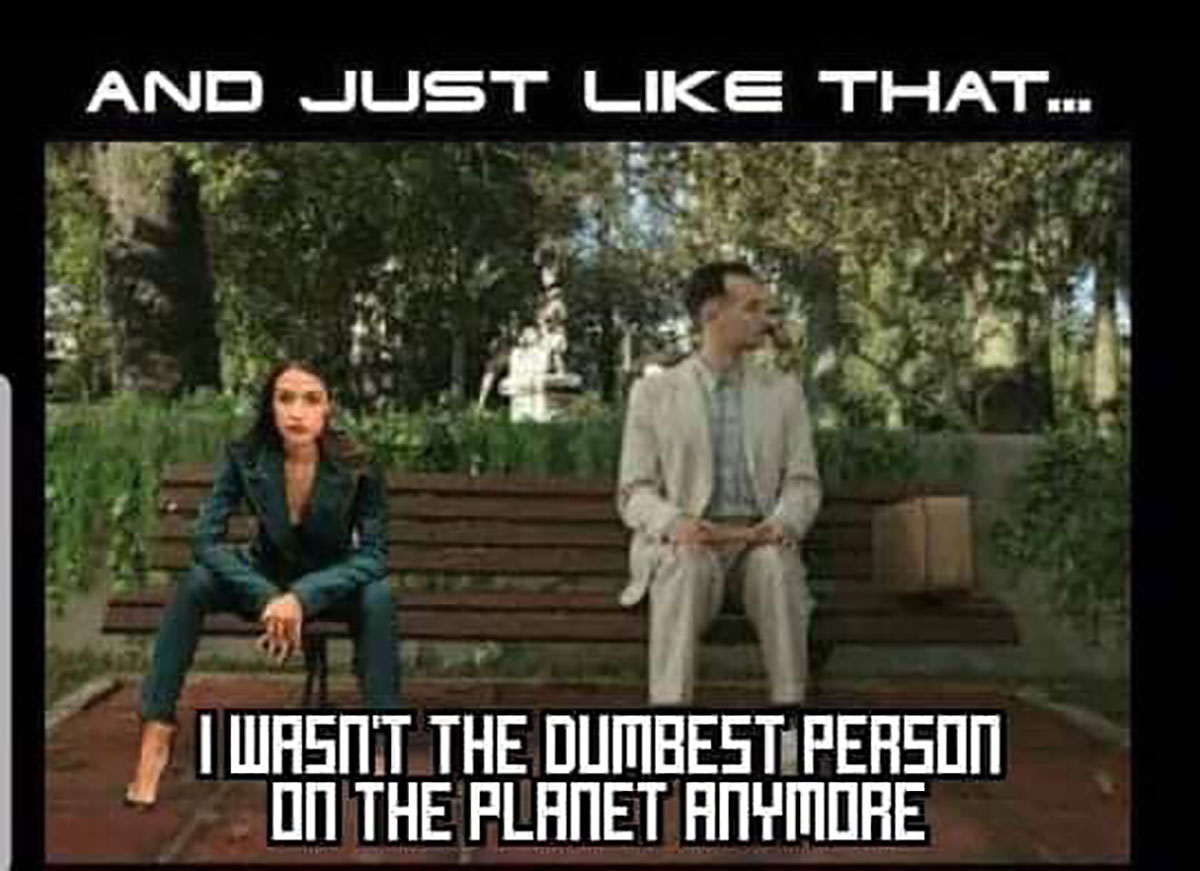 Probably the best part of AOC's plan is to completely eliminate cow emissions. The text of the bill actually refers to 'farting cows.' Farting cows are evidently a Bad Thing, and must be eliminated. Which means we'll need to kill every cow in the country, since I've never met a cow that didn't produce methane. I think it's kind of required, with bovines. And they aren't even embarrassed about it. Cows are such animals.
Unfortunately I don't have space to expound on the silly parts of AOC's GND. All I can tell you is that she's a genius, and I look forward to my first paycheck for doing nuttin'. Which I'm good at, by the way.
Will Rogers said he never met a man he didn't like. I think he'd love Alexandria Ocasio-Cortez. The entertainment value alone is worth everything she's costing us. But if she ever comes up with a serious plan, we'll be in big trouble . . .
Get more stories like this by signing up for our daily newsletter, The LIVE! Daily.