Polar What?
Opinion
OPINION — While AlGore's troops are busily writing their Letters To The Editor about my column last week, demanding that I be fired and shot and drowned and spoken rudely to, let me just point out that, when that column was published, it was 62 below zero in Minnesota. Sixty-two below.
Now, I know, a cold snap is not irrefutable evidence that the planet's climate is not actually getting warmer, overall. I get that. So don't send me any letters telling me a week's worth of weather is not indicative of long-term climate. I understand. We all understand. We don't care.
We don't care because, while a bunch of frozen Yankees isn't proof of global cooling, it certainly isn't proof of global warming, either. So just set those crayons down and go back to watching Michael Moore movies, or something.
The weather got so cold up north that the National Weather Service actually issued a warning to the Northerners not to breathe. Seriously. Sort of. What they said was, 'to protect your lungs from severely cold air, avoid taking deep breaths, and minimize talking.' My question is why anyone would be willing to live in a place where it's unsafe to breathe outside without the risk of freezing your personal lungs, for goodness sake. Also, how can we get some of that cold weather over to Washington, D.C., and minimize some talking there?
The governors in Wisconsin, Illinois, and Michigan declared emergencies a week ago, although I'm not sure anyone was able to understand what they were saying, what with chattering of their teeth, and all. But I'm wondering what they expected. I mean, it's winter, and they live way up there where winter actually means something. Did they think it was going to be warm there in January? Or what? I really don't think they have a right to be surprised.
The severe weather was caused, according to the NWS, by a 'split in the polar vortex.' That's what they said, probably with a straight face. I have no idea what a polar vortex is, and I certainly can't imagine how it got broken, but I'm thinking the folks up there should maybe try to patch it up, or something. And there's really no use calling anyone from down here to help. We didn't break the stupid thing, and we couldn't fix it if we had. It's their polar vortex, anyway. They should've taken better care of it to begin with, for crying out loud.
And speaking of crying, the Yankees and their damaged polar thing may not be the dumbest news I've seen lately. A geriatric New Mexican was recently attacked and mauled by four bears when he made the stupid decision to walk out his back door near Cloudcroft recently. He's going to be OK, which is more than I can say for the bears. The New Mexico Department of Game and Fish and Bears had to shoot the critters dead.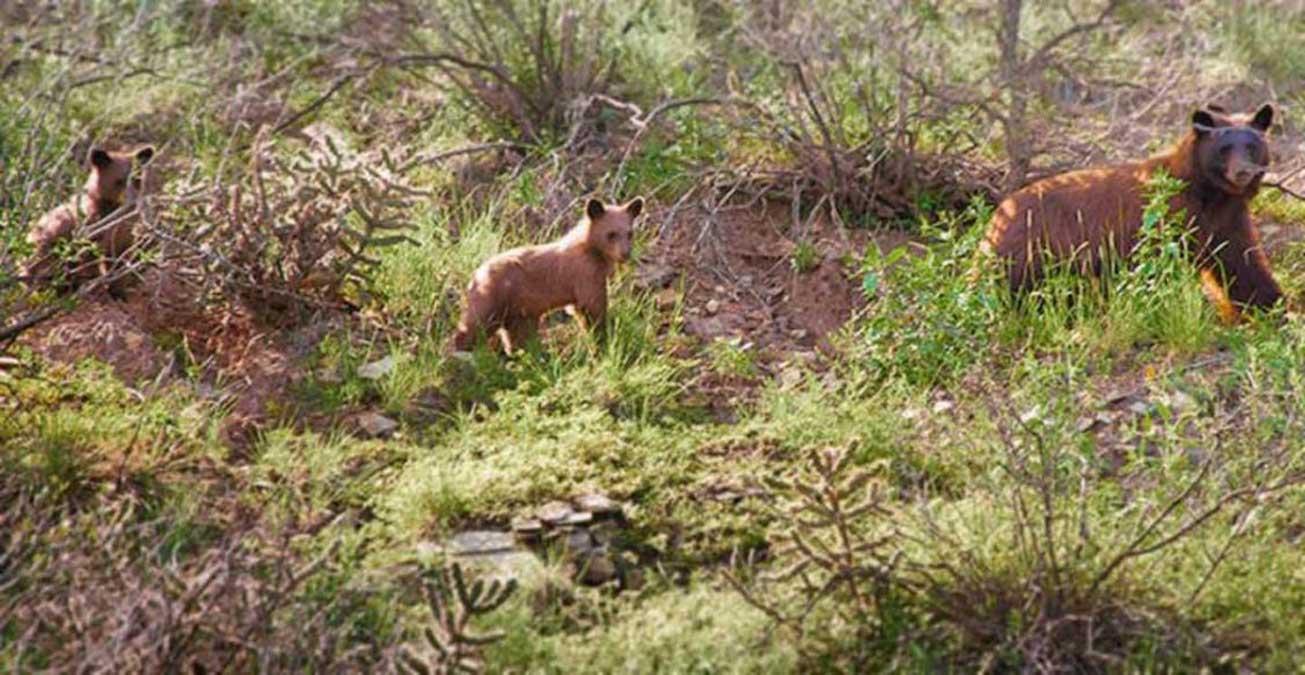 Above: Bears in Cloudcroft, New Mexico. (Contributed/K Hemphill)
You may be thinking, "Well, they had it coming, for what they did to a 70-year-old man on his very own doorstep." And that's true, but they probably wouldn't've attacked the guy if he hadn't been feeding them there for a while. This is what happens when people feed bears. Don't do that. Bears can get along perfectly fine by eating the stuff nature provides for them, such as hikers wearing peta T-shirts and Yankees who have fled south to escape cracked polar vortexes.
See, when you feed wild animals, they don't become tame. They become wild animals that are no longer afraid of humans. They get used to the freebies, quit foraging and hunting, and start voting Democrat. And one day, when they don't feel like driving all the way across town to the Dairy Queen, they decide to eat the nearest thing they can find, which could be you.
Look at what's going on in Montreal, Quebec, which happens to be conveniently located in Canada. According to an online story in Furbearer Conservation last week, Montreal pretty much has its maple-syrup-covered hands full with the suburbanized coyotes in the area. Nineteen Montrealites, including three children, have been attacked during the past three years.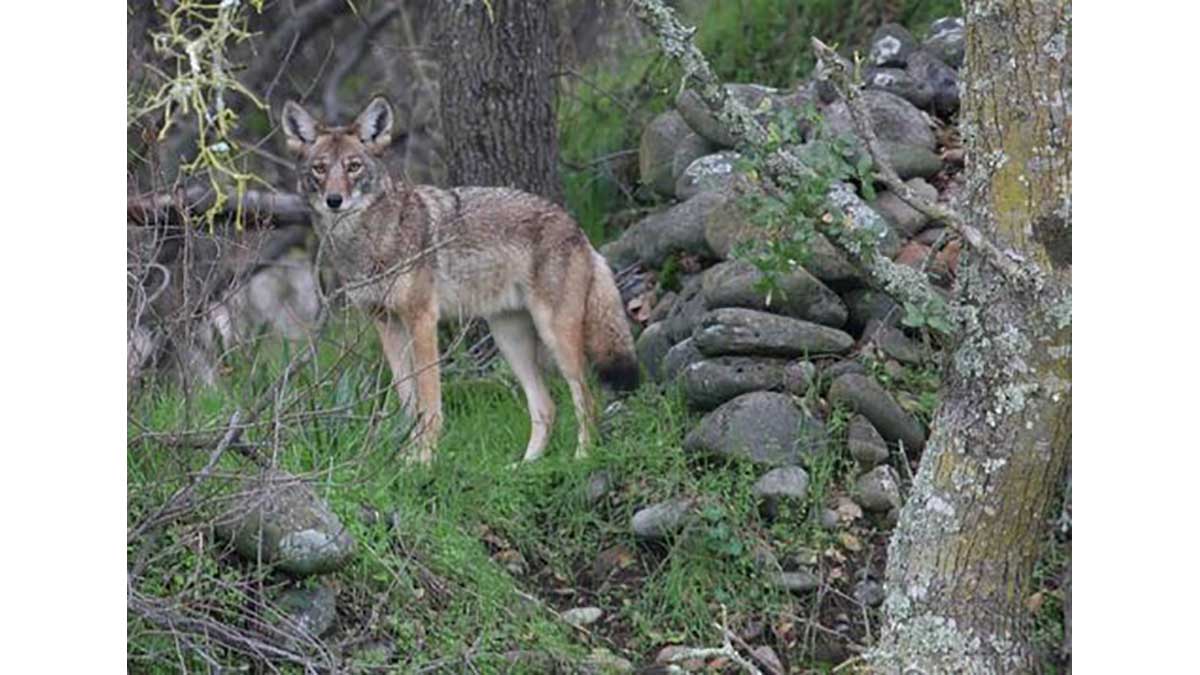 Above: Montreal coyote. 
So the Canadians have decided to get serious about controlling the coyotes. The article says, and I quote, "Montreal is not taking these attacks lightly – rolling out a 'no-nonsense' plan to address their increased coyote presence 'head on.' The city's 'tough love' approach includes blowing a whistle, clapping your hands, waving your arms, shouting, and when all else fails, honking your car horn. If none of those tactics work, the city has also permitted the throwing of objects; but stipulates not to hit coyotes, only to 'scare them away.'"
Boy, those Canucks aren't holding anything back, eh? What will peta say about such drastic measures? Honking your horn? Actually throwing objects? Isn't that a little over the top? I mean, sure, the yotes are biting children, but has Montreal no humanity left? And will I manage to write a sentence in this paragraph without a question mark at the end? I guess not?
Just a thought here, but maybe someone should look into the possibility that one of those Canadians threw a shoe at a yote and broke the polar vortex . . .
Get more stories like this by signing up for our daily newsletter, The LIVE! Daily.