The Last Conservative Remaining on San Angelo's City Council
Opinion
OPINION — The last conservative standing at the City of San Angelo is Councilman Lane Carter. He's the only member of that body who voted against sweeping zoning regulations of food trucks.
What to do about food trucks has fascinated the city's staff for over a year now. As food truck entrepreneur Tim Condon, the owner of Lone Star Cheeseburger, noted after the council today, no industry ever has had so little revenue impact to the City and received so much scrutiny.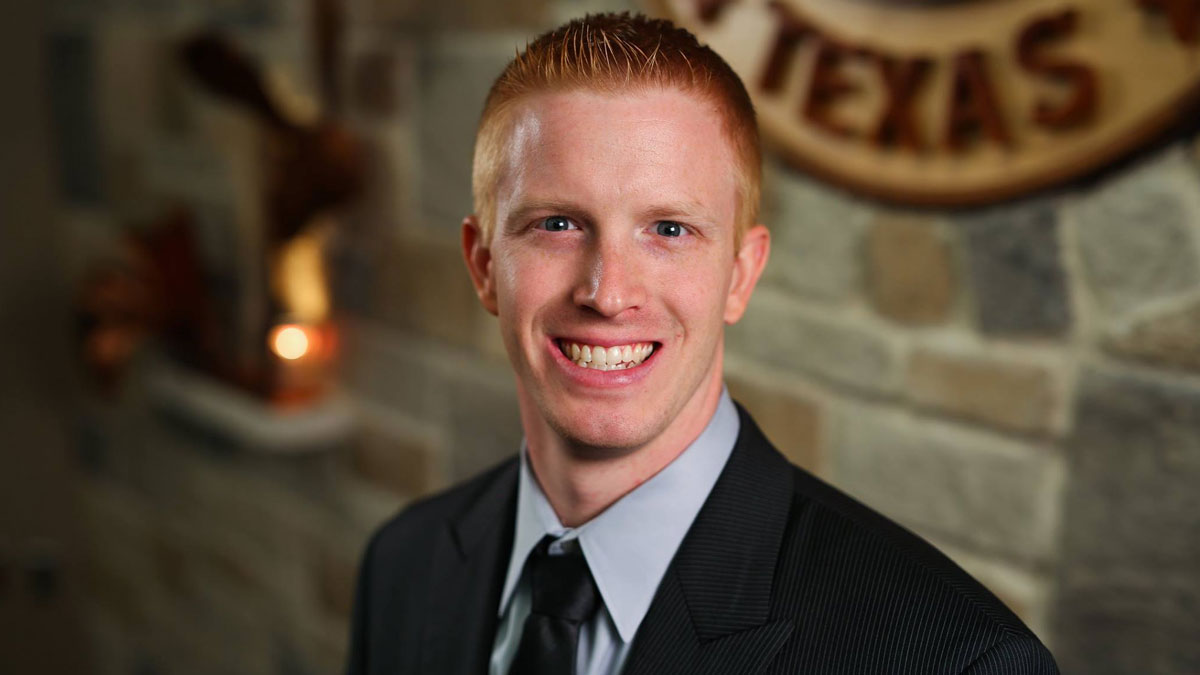 Above: San Angelo City Councilman Lane Carter, SMD 5. (Contributed/City of San Angelo)
Council voted to modify zoning ordinances today in what the city's new power couple, City Planning and Development Director Jon James and City Attorney Theresa James, claimed was an attempt to modify old laws to take into account new economic realities that there are now food trucks. A food truck may set up in a church parking lot, the power couple argued. And if that church is in an area zoned as residential, that currently is against City ordinance.
The old ordinance that forbids food trucks in residential areas just isn't enforced.
Condon noted to council there were likely less than 20 trucks operational in the city and really only about five trucks are fulltime enterprises.
What concerns Condon is that the new zoning regulations require a certain number of feet setback for "semi-permanent" food trucks like his. "My trailer is like 20 feet away from the street," Condon said. The new regulations that all but Lane Carter voted in favor of this morning will require semi-permanent food trucks like Condon's to comply with the setbacks specified in an additional, heretofore unassociated with food trucks part of the ordinance, the building codes. Condon said the building code also mandates more parking spaces that Condon doesn't have. He doesn't have enough real estate to provide them, either.
The Power Couple packaged the entire ordinance proposal nicely as a deregulatory vehicle. 'Hey look, we're being nice and now allowing food trucks into industrial and residential areas!' they said. It's deregulation, they argued.
There are other regulatory problems with the City's ordinances and their interpretation of State Statutes regarding food trucks. Among those issues is the arduous requirement that a food truck prove its mobility by driving around the block once per year. Condon said this year, the City demands food trucks drive to City Hall and fire up the operation as if you can cook a meal.
"And now we will check if the trailer is properly licensed by the DPS," Theresa James said with the grin of a Cheshire cat.
"I don't have a generator," Condon said. It will require a very large generator for Condon, too, since his trailer was designed to plug into several electrical feeds when parked at his commissary, the Eskimo Hut at W. Beauregard and S. Abe St.
Today's discussion was just about zoning, not health department rules like driving the food truck to City Hall to cook a meal. Introducing regulations piecemeal was a very smart way to orchestrate growing the power of the City bureaucracy. This way, like frogs in the pan of water before it boils, opposition stays put and is neutralized.
By the time the health department and fire marshal have their say, the water will be boiling and there will be no escape from more and more rules on a fledgling industry.
If you believe creating a new ordinance is a deregulatory action, you haven't read George Orwell's 1984. It's available on Amazon here.
This is solution that is looking for a problem. No one today noted safety, health problems, or our pending doom in a food truck apocalypse if these small businesses continue to be founded and operate in a freer market system before this ordinance was passed.
Today, we salute Councilman Lane Carter for his vote cast against more regulations. He is the last standing defender of apple pies and the American Way at City Hall.
Get more stories like this by signing up for our daily newsletter, The LIVE! Daily.