Marksmanship and Salesmanship
Opinion
OPINION — I was minding my own business, walking along the aisle at a gun show in Little Rock, when a young man at a booth made the silliest statement I've heard in a long time. He looked me right in the eye, my good eye, and he said, "I can make you the perfect marksman."
Well. Kid had no idea who he was dealing with. I said, "Son, you don't know what you're talking about. I've missed shots when the barrel of my gun was actually touching my target. Remington once called and offered to buy my 870 back, for more than I paid for it. Said I was making them look bad."
He was undeterred. He said, "Well, let me show you something I've invented, and you tell me if you think it will help." Hard to argue with a guy who's being reasonable, which is why Michael Moore seems so upset all the time, so I agreed. Turns out the guy was right.
His name was Clayton Bell, and the thing he invented is called The Perfect Marksman, for some reason. It's basically a device that has a pair of rubber-coated prongs that you insert between your rifle's trigger and the front of the trigger guard. There's a hose leading to a rubber bulb, like the one on a blood pressure cuff, and you pump that, which spreads the prongs out, and it gently activates your trigger for you, without moving the rifle at all. I would've called it The Trigger Puller, or something. Or maybe not.
Anyway, Clayton demonstrated how The Perfect Marksman works, on a rifle he had sitting in a rest, and I was impressed. Sighting in a rifle can be a pain, and it's hard not to move the gun as you pull the trigger, which messes up the shot. The Perfect Marksman allows you to get the rifle lined up perfectly, and then activate the trigger without moving the gun. It might not work very well for hunting, unless you care to haul a portable table around with you, but for sighting guns in it's slick as a whistle.
Here's a short, 52-second demo:
And since I had just received a Ruger Precision Rimfire rifle to play with, I figured it would be fun to use The Perfect Marksman on it. I usually go through a lot of ammo sighting guns in, but it only took a few shots with the trigger tamer.
The Ruger I tested was another surprise. As far back as I can remember I've been a Ruger guy. When I was a kid my dad bought me a Ruger Stainless Single-Six Liberty gun. Ruger only offered those in 1976, and the top of the barrel said, 'Made in the 200th year of American liberty.' It was stolen from my car on Halloween night, 1980, in Brady, and I've been looking for it ever since. The serial number is 64-64528, so if you see it, let me know.
Anyway, a while back Ruger decided their centerfire precision rifle needed a little brother, and the Ruger Precision Rimfire is the result. It's got all the bells and whistles the centerfire has, but it's a lot quieter and cheaper to feed. The stock is easily adjustable for any shooter of any age and size, and the barrel is already threaded for a suppressor. Subsonic .22 ammo makes a lot less noise coming out of the suppressed Ruger than your quietest pellet gun makes. A lot less. Plus the RPR takes standard 10/22 magazines, and who hasn't got a dozen of those lying around?
The RPR comes equipped with a standard picatinny rail on top of the receiver, and the full floating handguard is set up to accept M-LOK accessories, so you can mount whatever you want on it, from lights to lasers to legs to whatever else starts with L. Or some other letter. And although I would have had a hard time believing it, the RPR will almost punch a ragged, five-shot hole at 100 yards, even with bulk ammo. I have no idea what it will do with match ammo, since I'm too much of a tightwad to buy it.
So if you're looking for a cheap gift for the shooter who has everything, get him or her The Perfect Marksman. It hasn't been available long, and it's a handy little device. If you'd rather make an impression, put a RPR under the tree. And if you don't have the sense to come in out of the rain, you can drop $42 on a bundle of twigs from Anthropologie. If you're lucky.
No doubt you're going to think I'm making this up, so I checked it out myself. The amazingly overpriced, overhyped, over the top hipster store, Anthropologie, offers a wad of about a dozen sticks, each about the size of a number 2 pencil, tied with twine, for $42. Really. It's called the 'Birch Branch Bundle.' And you're really not going to believe this, but last I checked they were sold out. Of sticks.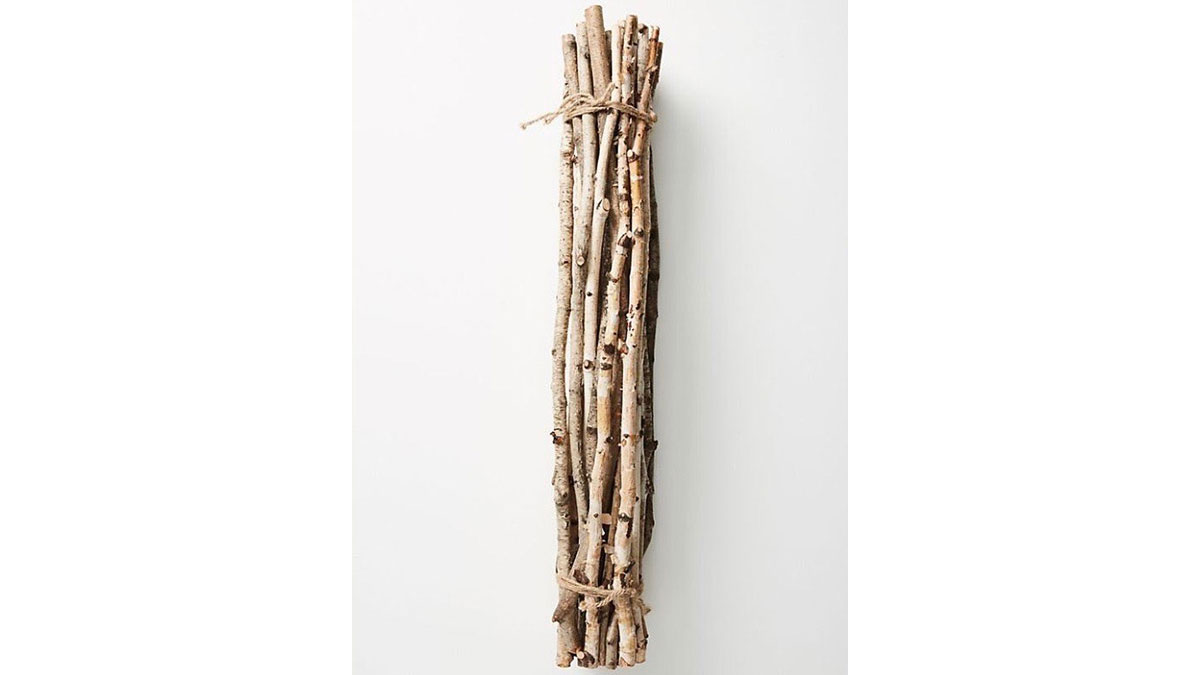 Above: Birch Branch Bundle
But not to worry. Anthropologie also offers a set of three 'Faux Birch Branches,' which are each about the size of a first grader pencil, for only $38. I have no idea what they're made of, but I know exactly what they're for. They're for separating hipsters from their money. And they work as advertised . . .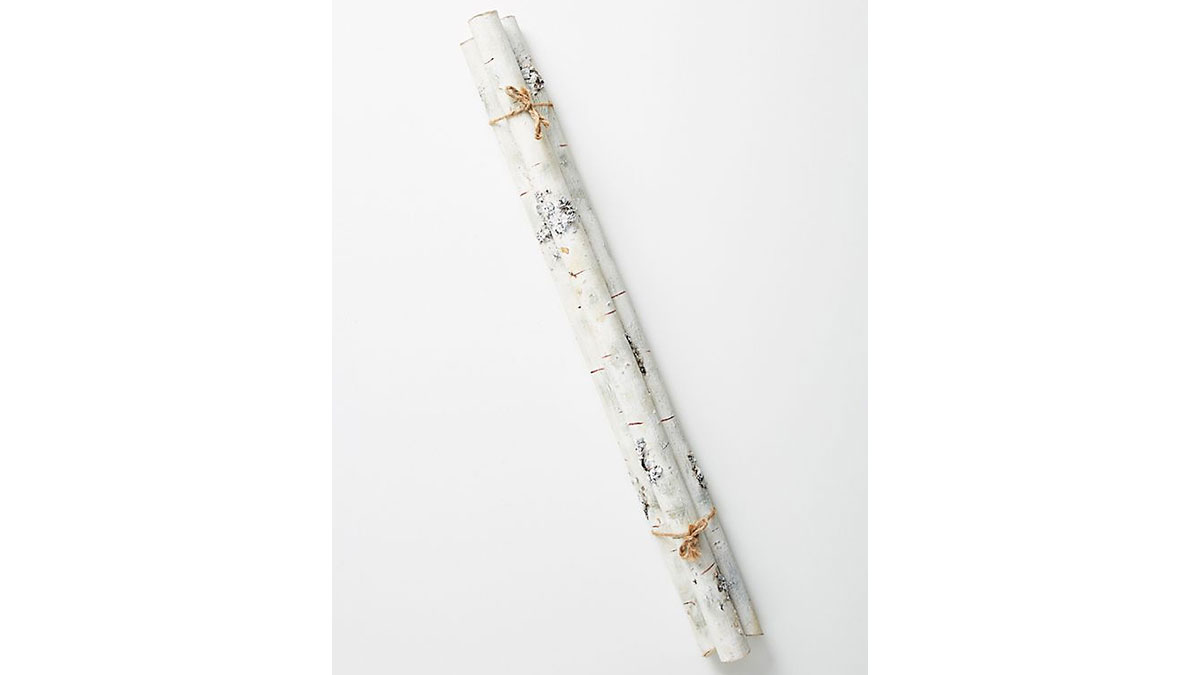 Above: Faux Birch Branches
Get more stories like this by signing up for our daily newsletter, The LIVE! Daily.