New Heights
Opinion
OPINION — You know that little voice in your head that tells you not to stand up on the tailgate of a pickup going down the highway, or lean way over the edge of the roof of a tall building, or walk up to a group of Harleys in a parking lot and sit on one, and pretend you're riding it, making vroom vroom noises? That little voice that warns you of impending doom, that tells you something bad is about to happen to you? That thing we call fear? Yeah, well, Alex doesn't have that. His is broken, or something.
And Alex has medical proof that his 'Oh no!' indicator is defective. He had an MRI, and the results showed that his amygdala, the part of the brain that reacts to scary stimuli, doesn't respond like yours and mine. His requires a much greater level of 'Don't do that, Stupid!' before it kicks in. You or I would start to sweat and panic if we looked up and saw Chuck Norris coming for us. Alex wouldn't be afraid unless it was something far more scary, like an IRS auditor.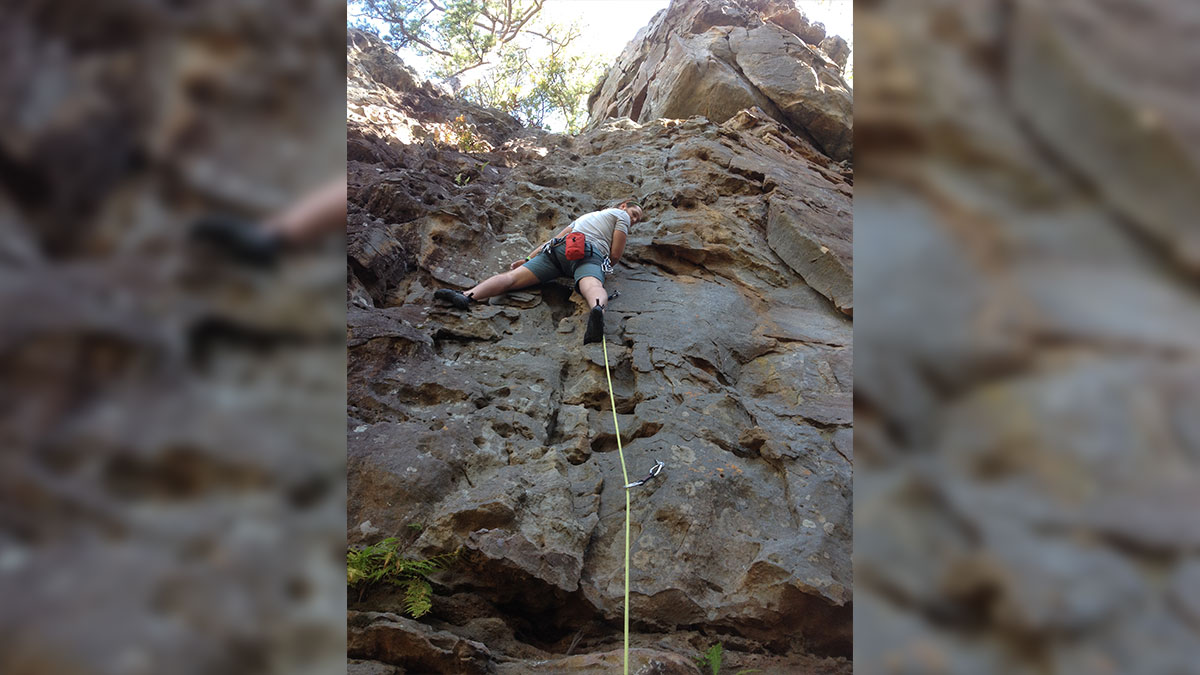 Above: Leret Hemphill (Contributed photo/Kendal Hemphill)
That lack of a normal fear gauge may be one of the reasons Alex is the World's Greatest Rock Climber. At 33, Alex has been climbing for 28 years, and when he was in his early twenties he exploded into the professional climbing world, breaking records and accomplishing feats that caused established pro climbers to shake their heads in awe. His specialty is free solo climbing on big rock walls, and he's bagged some of the most amazing ascents in the climbing world.
Climbing tall cliffs using anchors, ropes, and harness is, without question, a dangerous affair. People die all the time doing that. A carabiner can fail, a harness buckle can snap, a rope can easily be cut on a sharp rock. One tiny flaw in an ascender and you can take the Wile E. Coyote plunge. And in real life, you don't get up and walk away shaped like an accordion. You die all the way dead.
Alex does plenty of that kind of climbing, but his forte is free solo, which is climbing alone, with no rope or harness or safety net of any kind. Free solo climbing is to regular rock climbing what skydiving is to getting out of bed. There's hardly any comparison. The great majority of climbers never do any free solo climbing more than about 30 feet off the ground. Alex free solos rock faces that are a little higher than that. Like 1,200 foot Moonlight Buttress in Zion National Park in Utah, and 1,750 foot El Sendero Luminoso in El Potrero Chico, Mexico, and 2,000 foot Half Dome in Yosemite National Park.
Alex's adventures have taken him all over the globe, but his most impressive work has been in Yosemite, which is a mecca for big rock climbers. He became the second person, after Peter Croft, to free solo both Astroman and Rostrum in Yosemite Valley in one day. Paired with Tommy Caldwell, Alex set a new speed record for climbing The Nose of El Capitan in 2012. The two bested their own record in May 2018, and then beat that record on 4 June 2018, and then beat THAT record on 6 June, 2018, finally topping the route in less than two hours.
But Alex's most outstanding feat, to date, was when he free soloed 3,000 foot El Capitan on 3 June 2017, in just shy of four hours.
Once in a great while an athlete reaches, and then surpasses, the pinnacle of his sport, accomplishing a milestone that changes history and redefines the boundaries of human achievement. On 14 October 1947 Chuck Yeager broke the sound barrier. On 6 May 1954 Roger Bannister broke the four minute mile. And on 12 July 1973, I, personally, killed seventeen flies with one swat. Some men are born to greatness, others have flyswatters thrust upon them. Yeager's triumph is the only one of those that's comparable to Alex's victory over El Cap, since he actually risked his life in the effort. But still, seventeen.
The first time anyone summited El Cap was 12 November 1958, when Warren Harding, George Whitmore, and Wayne Merry managed it. But they used a lot of ropes, carabiners, and ascenders, and pounded 675 pitons and drilled 125 bolts into the wall. They invested 47 days of climbing over the course of 16 months to accomplish the task. It was considered one of the greatest achievements in history.
Alex Honnold did the same thing, alone, in just under four hours.
Great deeds come with great risks. One tiny mistake anywhere on the wall could have sent Alex plunging to his death. A startled bird, a loose pebble, a grain of sand on any one of the miniscule finger- or toe-holds, and Alex could have been history, instead of making history. Several areas on the route he took are, by any definition in rock climbing, extremely difficult. He has slipped several times while attempting some of those pitches, but always while using ropes. His free solo climb had to be perfectly executed. It was.
National Geographic did a documentary of Alex's legendary climb, called Free Solo, and they did a great job. I highly recommend it, but if possible, go to a theater that has seat belts.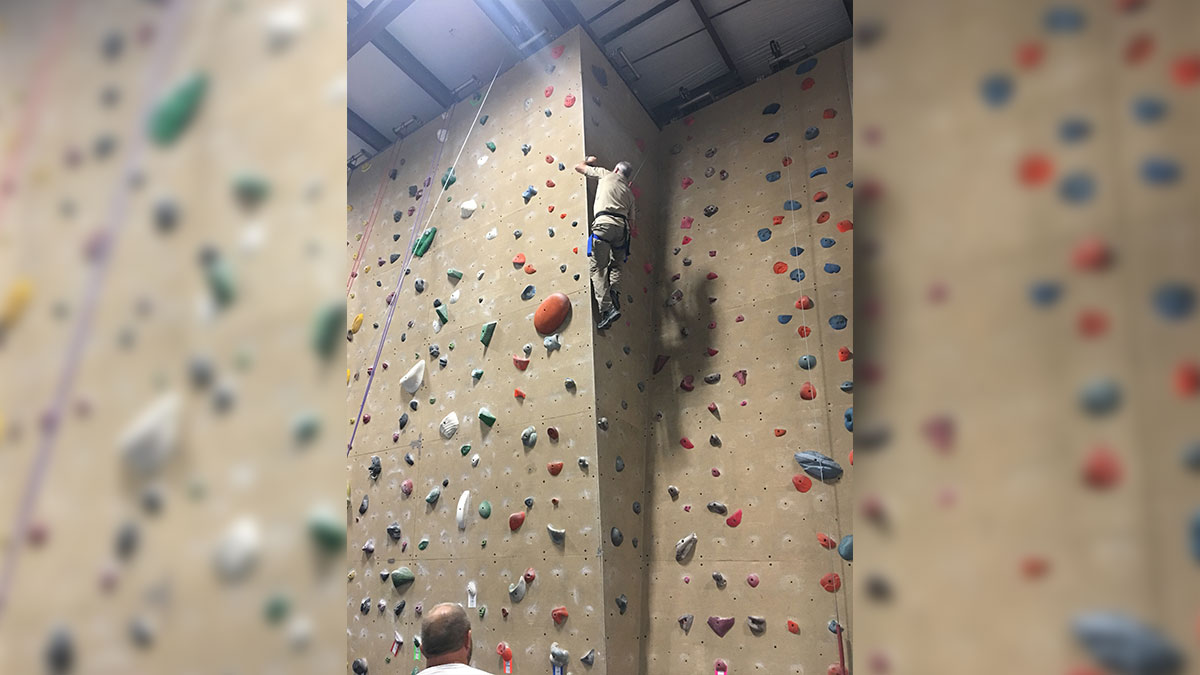 Above: Kendal Hemphill: "My kind of climbing." (Contributed/Kendal Hemphill)
I've never been a rock climber, but Alex has inspired me to new heights. This weekend I plan to rise above my mundane existence and challenge my boundaries. I'll put fear aside and focus on my goal, despite the risks.
I'm going for eighteen . . .
Get more stories like this by signing up for our daily newsletter, The LIVE! Daily.