Cracked Up
Opinion
OPINION — My friends at peta have come through for me once again. I hadn't heard from them in a while, so I was beginning to wonder if they'd gone over to the Meat Side. But during the past few weeks I've received emails from several readers letting me know the animal rights organization is every bit as petty, irrelevant, and ignorant as ever. Thank goodness.
One of peta's most recent causes was their campaign to free animals from circuses. Not real animals from real circuses. The peta people have been hounding Nabisco for a while now to remove the bars from the boxes of their Animal Crackers. I still wonder why they call them crackers, since Animal Crackers aren't actually crackers. They're cookies. At least they taste like cookies. No one knows why they call them crackers.
Anyway, Animal Crackers were invented in 1902 in conjunction with the Barnum & Bailey Circus organization, so the animals on the box were obviously circus animals, and the box has always depicted the critters behind bars. This was peta's beef, so to speak. They didn't like the animals shown in cages. Their campaign was not that kids shouldn't eat cookies shaped like animals, but that the animals being consumed were captive. Which is part of the reason normal people ignore everything peta comes up with. For peta, reality is just a little too far to reach.
Not that peta hasn't campaigned against circuses, of course. Their whining caused Barnum & Baily to quit using elephants in their shows in 2016, so they've had some success there. And since we're on the subject of circuses I will mention here that this is about the only area where peta and I agree. Circuses are bad.
This may come as a shock to those who have not read my column for a long time, but I'm with peta when it comes to abolishing circuses and zoos. Unless animals are kept captive for a higher purpose than entertainment, they should not be imprisoned at all. A friend once told me about an orangutan he saw in a zoo, and the story cemented my hatred of zoos and circuses.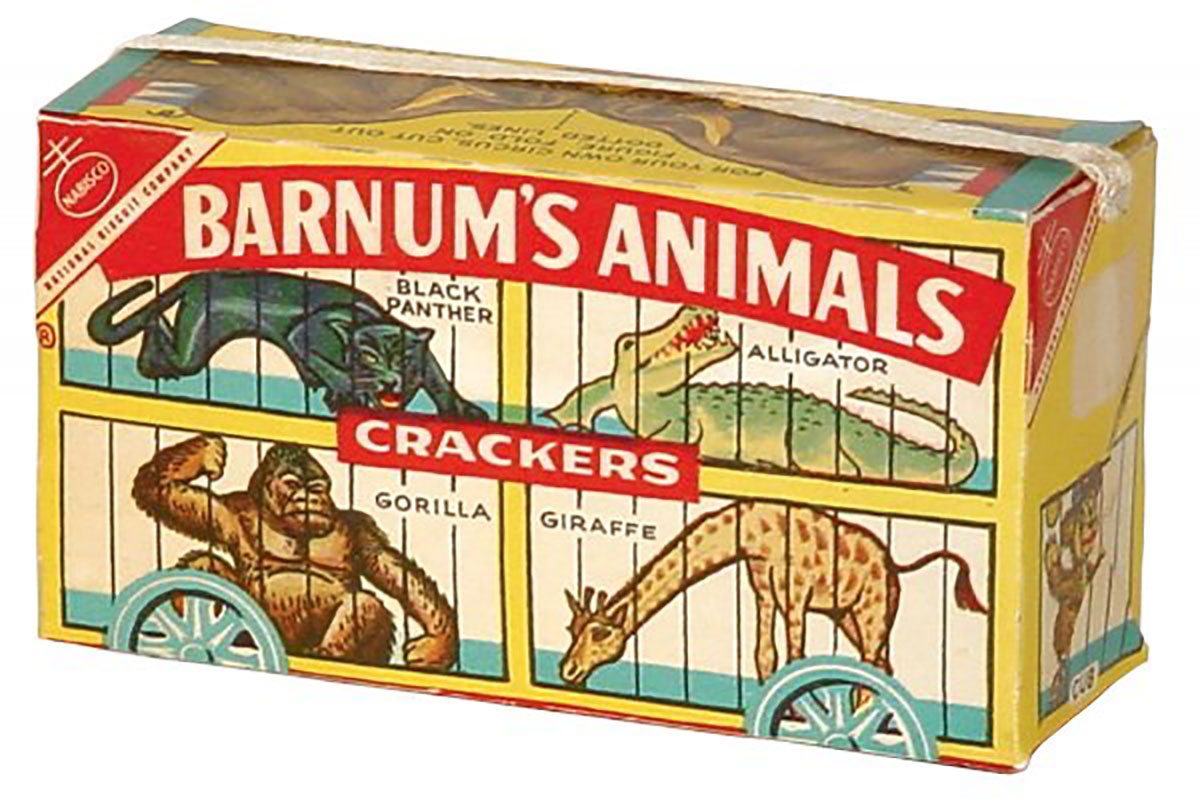 Above: The original packaging for Animal Crackers: With bars. (Contributed/Kendal Hemphill)
My friend said a female orangutan was sitting in her cage, bored to death. She was picking up pieces of her own dung, putting them in her mouth, and forming them into little balls. She was placing the balls on the flat, horizontal bars of her prison. She had several of the bars full of these little balls. If you go to a zoo, this is what you're supporting. Circuses are just as bad, or worse. I understand that most kids will never get to see a wild lion if zoos and circuses are abolished. I really don't think kids necessarily need to see a wild lion. I've never seen a Tasmanian devil, but that's not reason enough to keep one in a cage. If you want to see African animals, they're available in Africa. A lot of them are also available on ranches in Texas. Watch where you step.
Anyway, despite the fact the bars on boxes of Animal Crackers are irrelevant, peta hounded Nabisco until they folded. The bars are gone. So now the cookies are happy and free, right up to the time they're eaten. Well, they're still imprisoned in a box, and sealed in a wax paper bag in the box, but there are no bars anymore. Somehow, in their warped little minds, peta sees this as progress. I guess. Maybe the Surgeon General should require Nabisco to put a label on boxes of Animal Crackers that says, 'No animals were benefitted in the manufacture of these crackers.'
But freeing the crackers is not the only thing peta has been pushing for lately. The group is also pestering the state of Maine to let them install a monument to some lobsters. Really.
A truck, which was hauling a load of lobsters bound for seafood restaurants, turned over on a Maine highway near Brunswick recently and spilled about 4,500 of the little darlings all over the road. So peta wants the government of Maine to allow them to erect a gravestone at the site, memorializing the tragic deaths. I agree the lobster deaths were tragic, especially if you like lobster, but I'm thinking a stone is going a little overboard, so to speak. The peta people disagree.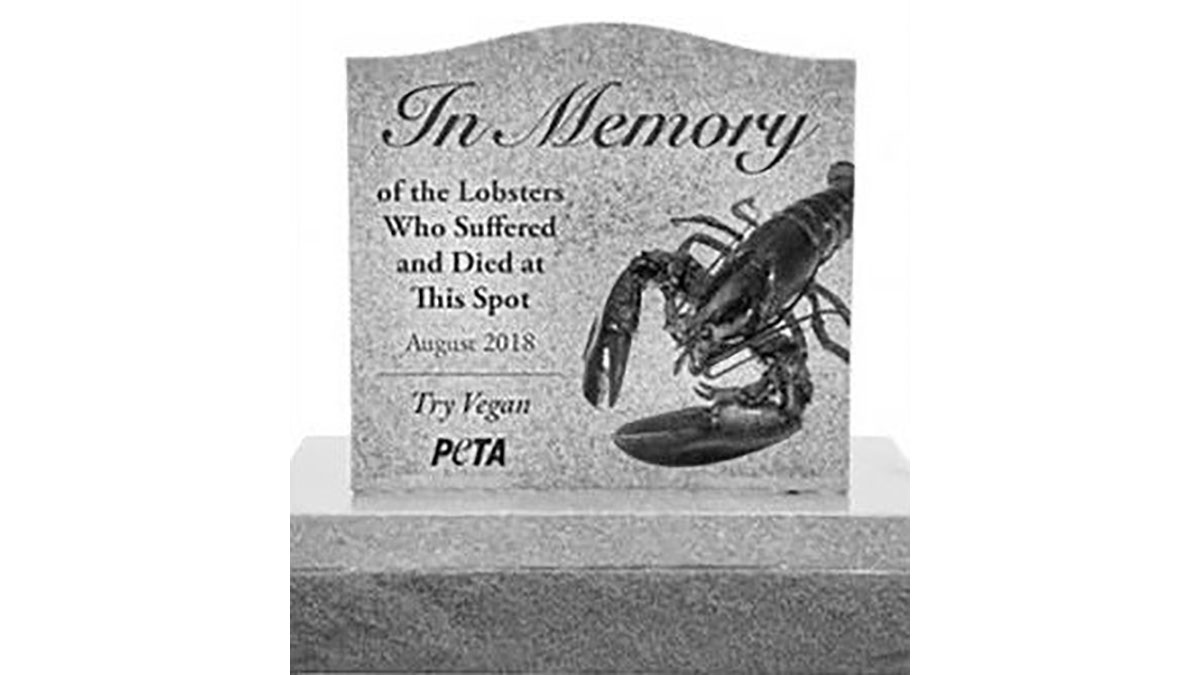 A peta spokesperson said the grave would 'remind everyone that the best way to prevent such tragedies is to go vegan.' I'd say the best way to prevent such tragedies is to obey the traffic laws, but that's me. I also don't think the grave would remind people of the benefits of going vegan. I think it would remind people of the lunacy of peta. So I'm all for it.
So I guess that's another thing I agree with peta on. Maine should let them put up the rock, and everyone who drives by will know peta spends its money on trivial, worthless campaigns that don't actually help animals in any way.
Unfortunately, Maine said no, but there's still hope that California will let peta erect a memorial to some turkeys killed in a recent truck wreck in Merced. That would be classic. Turkeys allowing turkeys to memorialize turkeys . . .
Get more stories like this by signing up for our daily newsletter, The LIVE! Daily.