Silly Government, Rights are for People
Opinion
OPINION — When I turned six years old my parents gave me a tent. I'd been asking for a tent for months, so I was pretty stoked. It was a pup tent, similar to what U.S. soldiers used during World War II. Basically an A-frame with open ends and no floor. It consisted of a canvas tarp that weighed about 97 pounds, three wooden poles, and some stakes and ropes. It smelled like old mold and shed water about like a colander. A stiff breeze would blow it over, although during the summertime the temperature inside hovered around 200 degrees. I loved it.
A friend, who was a little younger than me, came to visit once, and we played in my tent. He kept going in and out, and he would bump the support pole every time. I kept telling him not to bump the pole, that he was going to knock the tent down. He kept replying with, "But I don't want to." He was under the impression that, if he didn't want to knock the tent down, then he wouldn't knock it down, no matter what he did.
A lot of folks today seem to live with the same false impression of reality. They think that if they care, that's all that matters. The rest of us recognize that our feelings don't control events, that facts are facts. We may all want the same result, but we tend to pursue that result through drastically different methods, because of our different perceptions of reality.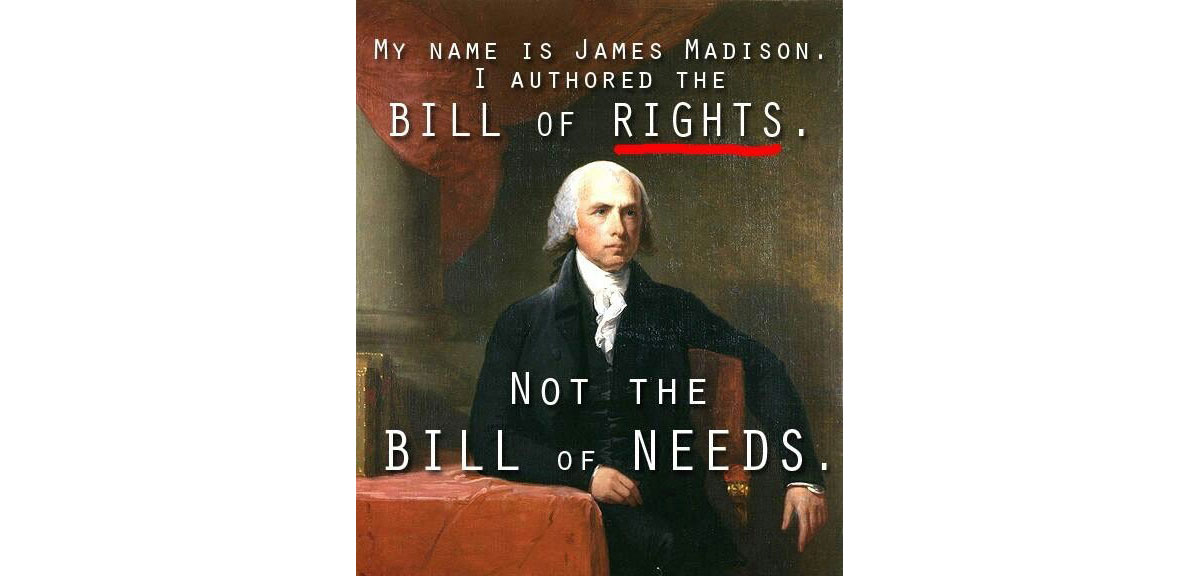 No matter how many times it's been explained, there always seems to be those who don't understand what the Bill of Rights is for. Hardly a week goes by that I don't hear of someone pointing out that no one needs a semiautomatic rifle to hunt deer, and that the Second Amendment protects the right of the government to form militias and arm them, but doesn't mean citizens can own guns. These people keep kicking the tent pole, believing that, because they want something to be true, then it must be true. Reality is just a little to far to reach for these folks.
The Constitution and the Bill of Rights were not, as some seem to think, written to provide power to the government to rule the people. Both were written to limit the power of government, and guarantee that it would not take rights away from the citizens. The Constitution and the Bill of Rights don't grant rights to anyone; they only provide protection for the liberties the people already had. They protect our liberties FROM our own government.
The Second Amendment has received a lot of scrutiny lately, and many seem to think it has something to do with hunting. It has nothing at all to do with hunting, and never did. Hunting is covered under the pursuit of happiness. Those opposed to hunting are the greatest threat to wildlife, they're just generally too ignorant to realize it.
Those who claim the 2A gives the government the right to form militias, and doesn't protect the right of citizens to own guns, are some of the most impressively ignorant people I've encountered. The Bill of Rights is a group of limitations on government, and each of them addresses the liberties of individuals. There are no group rights, no government rights, no collective rights. The only rights that exist are individual rights. Governments, groups, and collectives possess power. People possess rights. There's a huge difference.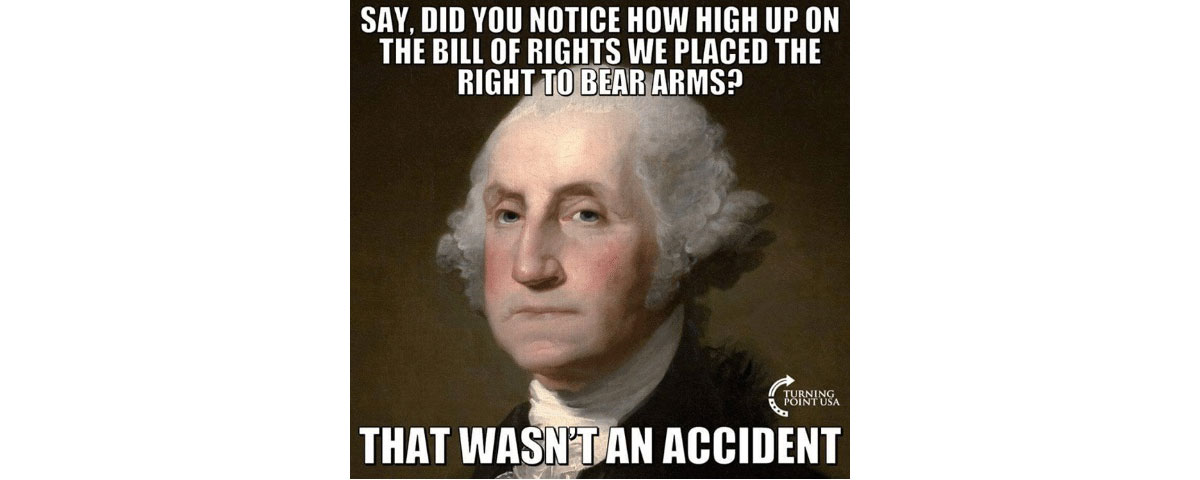 So the Bill of Rights doesn't give anyone any freedoms, it only protects freedoms already possessed by the people. Freedom of religion. Freedom to peaceably assemble. Freedom of speech. The right to privacy. Governments don't have those rights, only citizens do.
To say the 2A protects the government's right to form militias is amazingly silly. As if someone would come along and say, "Well, we have to disband our military. Nothing in the constitution says government can have an army." No country ever needed a law that gave its government the right to bear arms. The only reason the 2A was written was to protect the individual right to self defense, and to ensure the people would have a means to oust a tyrannical government.
My friend, Chris Dyer, served as a U.S. Marine for 20 years to protect our country. He, like many Americans, grew up in an environment of freedom. Chris didn't grow up around guns, and never particularly cared for them. Even after retiring from the Corps he wasn't interested in shooting, and didn't care to own any firearms. His attitude finally changed when he realized that the best way to be loyal to his belief that he had a duty to protect the weak and vulnerable from the evil in the world was to carry a firearm.

Chris decided not only to obtain a license to carry a gun, but to become a firearms instructor and teach others to protect themselves. He doesn't carry a gun because he hates anyone, he carries it because he realizes the danger the world poses to those he loves. The 2A protects his right to protect his family.
The next time you hear someone say the 2A doesn't protect gun rights for individuals, ask them whether they think the 1A protects free speech for individuals, or if it allows the government to petition itself. And then tell them to quit kicking my tent pole. Because once one support is knocked out, the whole tent goes . . .
Get more stories like this by signing up for our daily newsletter, The LIVE! Daily.