Off to the Races
Opinion
The guy in front of me, in car #27, kept cutting me off. I'd catch up to him going into a turn, but before I could get a tire ahead, giving me the right-of-way, he would cut in on me, causing me to have to brake and lose too much speed to get around him. I finally managed to cut inside of him on a sharp right-hand turn and take the lead. Well, not exactly the lead, but at least I was ahead of the guy in car #27.
Now, I'm not much of a race driver, all things considered. Normally, I'm pretty careful, as evidenced by the fact that I haven't had a wreck in about 35 years. It might be argued that part of my luck is due to the fact that I've never owned a fast car, but I'd have to say that pretty much any car on the road is fast enough. They'll all get you to the scene of the crash, if that's where you're going.
So when Randy Young asked me to come to Caddo Mills, just east of Dallas, and race cars with him, I was underwhelmed. But I decided to accept the invitation, since I was headed that direction anyway. Plus, it gave me a chance to visit with Randy and his wife, Joy, and also Roy Don McBroom and his wife, Christy.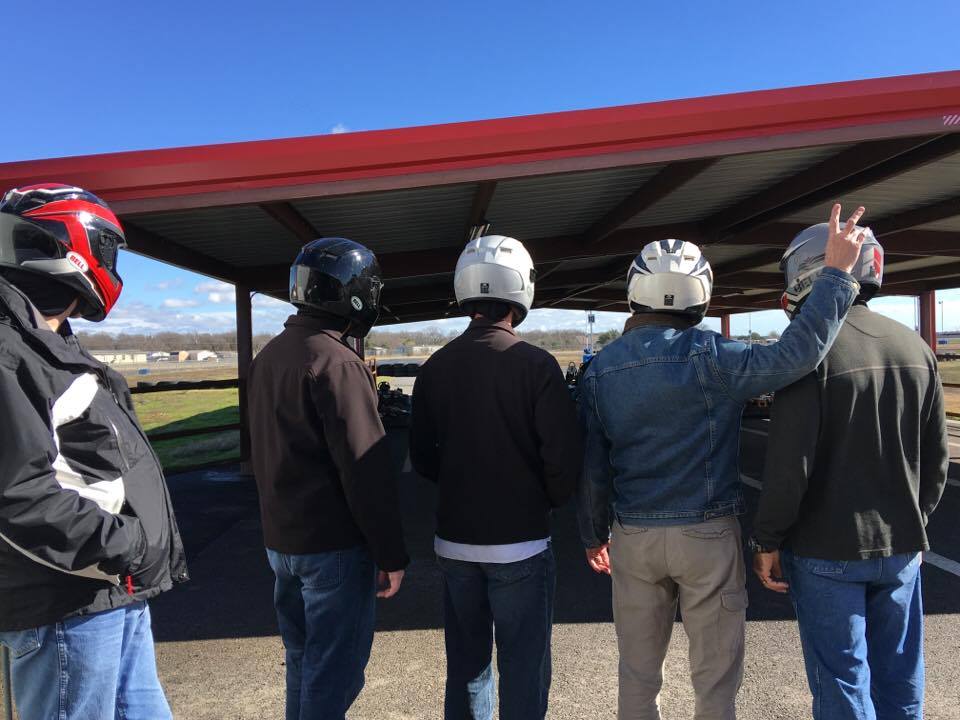 Roy Don has been like a big brother to me since I was a kid, and Randy and Roy Don have been best friends since high school in Brady, from which they graduated in nineteen and none of your business. Both of them are motorheads, and they've always had cars that typically went faster than necessary, as far as I was concerned.
Randy started riding motorcycles and racing cars at a pretty young age. If I'm not mistaken, he wasn't all that successful, due to the fact that he had to make extra pit stops to have his diaper changed. And if you think I'm exaggerating, you don't know Randy. Roy Don is almost as bad.
Joy bought Randy some laps on the track at the Dallas Karting Complex, which is located, as you probably surmised from the name, in Caddo Mills. And although there are pretty much always other people racing there, it's more fun if you can get some friends to go with you. So Randy recruited me, his son Jody, a guy named Stan, and Roy Don, who lives in North Richland Hills. I think he invited me so there would be someone racing that he was sure he could beat.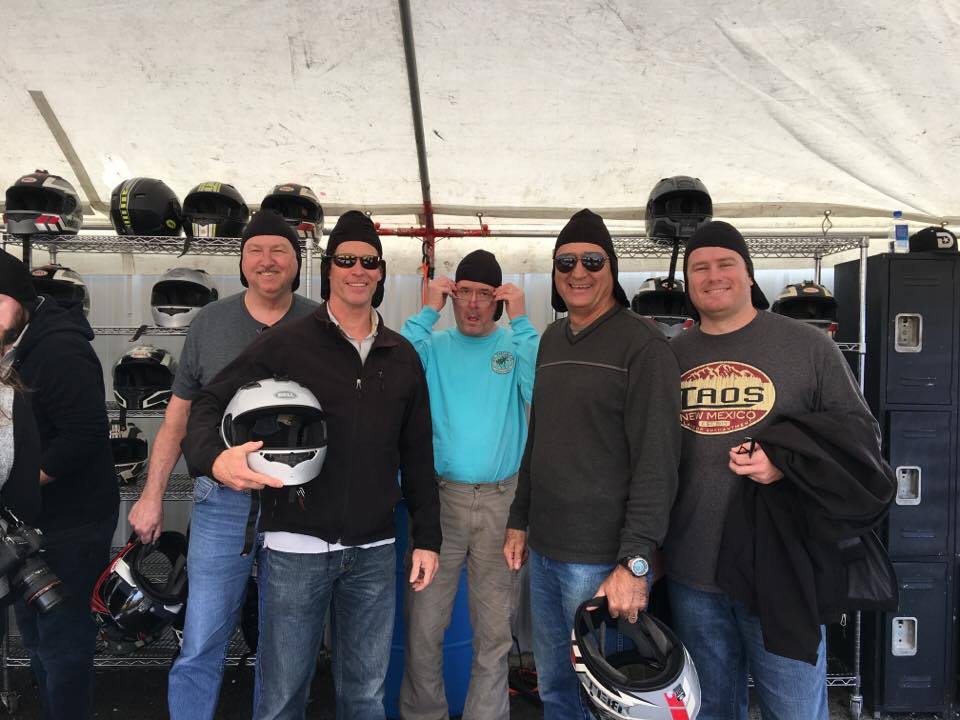 Now, I know what you're thinking. You're thinking, "Welp, sounds like a bunch of old guys killing time, puttering around a curvy track in go-carts, acting like little kids." And you would be right.
But the karts at the Dallas Karting Complex are not your average go-carts. No. Those things are capable of hitting 60 mph, whether or not the current driver is capable of staying on the curvy track at that speed. Which, as it turns out, some were not. It made life interesting, for a little while. The good news is that the cars had four-point harnesses and roll bars, and we got to wear some really cool helmets. The kind that protect brains that are already not functioning all that great.
Of course, before you can hop in a kart and hit the gas, you have to sign a form that says you will in no way, shape, form, or fashion hold Dallas Karting Complex liable for anything that happens, to you or anyone else, for the rest of your life. At least, I imagine that's what it says. I never read those things, I just sign them. I figure what I don't know, I don't know.
I drove three races with the guys, before I had to leave. The races last 10 minutes each, and winners are determined by fastest laps, which are recorded electronically when the cars pass a certain spot on the track. Either that or by magic.
It was just our group in the first race, but a bunch of others showed up after that, so there were a lot more cars in our next two races. Cars are assigned by computer, by number, and in the second race the guy in car #1 kept passing everyone, and got the fastest lap time. So naturally we sought the jerk out afterwards. Turned out to be a 14-year-old kid with braces, movie star looks, and a huge smile, named Juan Pablo. He also, obviously, had a lead foot. And I don't think he ever found the brake pedal, because he waxed us on the third race, too—which is not saying much in my case.
Juan was there with his uncle, and we had a great time with them, explaining why we were letting Juan win. I don't think he believed us. He just kept smiling. You'll probably see him in movies in a few years.
The next day I found out that driving a little bitty, really fast car around a curvy track causes you to use muscles that 55-year-olds typically don't use unless their clothes catch on fire. I expect to be able to feed myself again pretty soon.
I'm looking forward to racing again, too, but I draw the line at wearing a diaper . . .
Get more stories like this by signing up for our daily newsletter, The LIVE! Daily.