SAN ANGELO – San Angelo Health Officials are reporting a significant rise in the number of weekly Covid-19 infections in the city Friday.  
According to information released Friday afternoon there have been 669 Covid-19 infections reported since this time last week.  
Below is the weekly COVID-19 report.
Weekly COVID-19 report: 7.16.22-7.22.22
Total cases over last seven days: 669
Saturday: 83 cases/14 hospitalizations
Sunday: 65 cases/15 hospitalizations
Monday: 60 cases/15 hospitalizations
Tuesday: 115 cases/16 hospitalizations
Wednesday: 118 cases/17 hospitalizations
Thursday: 107 cases/18 hospitalizations
Friday: 121 cases/15 hospitalizations
*As a reminder, daily reporting data is available through the state. Those interested may visit the links below for that information. These links are always available on our website at 
cosatx.us/covid19
.
Texas Department of State Health Services resources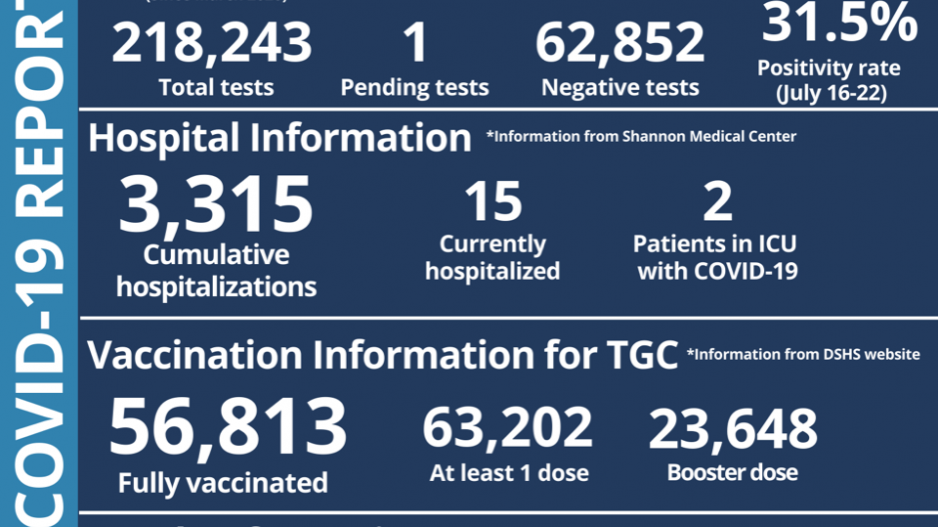 Most Recent Videos