SAN ANGELO, TX — Shannon Health held their annual open forum to receive public feedback to continue to have State of Texas protection against antitrust legal action. Shannon purchased the assets of its only hospital competitor in San Angelo, San Angelo Community Medical Center, a year ago and became the monopoly hospital health provider here. A 2019 state law affords Shannon to operate as a monopoly with some legal protection if it is able to justify its public advantage. What Shannon Health seeks is to renew for 2022 is its Certificate of Public Advantage, or COPA, with the State of Texas and Thursday morning's hearing was a part of that process.
The takeaway from hearing public comments was that the citizens of San Angelo want to have more choices and competition in healthcare. This was the general consensus of the public remarks at the meeting. Treatment protocols for Covid-19 were the primary examples citizens used to express their frustration with no choices.
Coco Simpson, who announced her intention to run for county commissioner as a Republican in the 2022 primary, said she lost her Shannon pediatrician because she refuses to have her children vaccinated. Now she has no local choice to find a new healthcare provider.
"As a parent of an unvaccinated child, I have no options for a pediatrician in San Angelo," Simpson said. She lamented that there are no physicians in the Shannon system who will see her child. She expressed she felt trapped with no other options for healthcare for her child.
"I hoping everyone understands what a travesty [the buyout of SACMC] was and I hope your COPA gets rejected," Simpson said.
After the meeting, Simpson clarified that she has not allowed her children to be vaccinated period, and was not just referring to the Covid-19 vaccine.
Others expressed concern over Covid-19 treatment protocols. Often mentioned were alternative approaches such as prescribing ivermectin which Shannon does not do. Much of the discussion boiled down to citizens expressing frustrations that they did not have a choice. Nor did citizens have the option of obtaining a second opinion on major medical decisions in this market as the few remaining independent healthcare providers are muscled out of the area.
Dr. Jean Woodman, MD, who was for years a neonatologist in San Angelo working with children during the first 28 days of life, said when her group announced it was was leaving San Angelo because of the monopoly, she had a choice between relocating or retiring. She chose to retire. Dr. Woodman summed her opinion of the Shannon-SACMC merger with a poem. Watch:
Shannon's answer, generally, to the reduction of neonatology care capability, is a new partnership with Cook Children's Hospital.
"We just lost a lot of doctors with a whole lot of experience with this merger," Woodman said after the meeting. "This is what a monopoly means for healthcare."
Shannon Health CEO Shane Plymell gave an overview to the 40 in attendance about the expansion of services, new buildings renovated or planned — including a $12 million investment in improvements to the former SACMC facilities — and gave an overview of the new doctors hired. He said Shannon has added 13 new physicians and there are at least three more who will be arriving soon. Watch Plymell here:
School administrator Dr. Jana Rueter who spoke on behalf of the San Angelo ISD provided a more positive picture of Shannon Health. She praised Shannon for its partnership with the school district and said she looks forward to future projects to improve health services for school children. She praised Shannon for providing real world experience for the district's nursing assistance vocational program. She said the partnership was unique with Texas school districts.
Rueter's positive remarks were the exception, however. Again and again, comments came back to the lack of choice and the inability to get a second opinion from a non-Shannon healthcare provider, with a great deal of the frustration in the realm of treatment for Covid-19.
State Rep. Drew Darby, who did not attend the meeting, was at times the punching bag during public comments. Darby's view as a legislator was to create a tool that allowed a large healthcare system like Shannon to expand in rural Texas. Federal legislation, in particular the Affordable Care Act, has created a crisis in rural healthcare profitability. At the time the 2019 COPA legislation was passed, Darby lamented that there were many rural counties in Texas where a baby could not be delivered in a medical facility. Shannon CEO Shane Plymell noted that Shannon's strategy is to provide healthcare in 25 surrounding counties.This expansion is affordable in part because of the legal protections the COPA provides.
Today's COPA hearing provided a window into how well a monopoly heath care system as envisioned by the COPA legislation is being received by the public. Judging from a majority of the comments, the monopoly system is not good because San Angeloans, like most Americans, prefer choice and competition. But COPA is the policy our lawmakers and Shannon have pursued based upon the environment created by federal law. To change the approach, it will require a change in public policy. Denying Shannon's COPA for 2022 may slow the healthcare non-profit down, but will not bring back competition immediately. As Darby often said, the COPA did not specifically approve the merger, or would an absence of the legislation keep SACMC in business. SACMC was likely going to shutdown with or without COPA legislation or Shannon's acquisition. Plymell noted today that the acquisition saved about 400 jobs.
In the meantime, public comments for renewing Shannon's COPA are still welcomed until 11:59 p.m., September 16 at the Shannon CareForSanAngelo.com website. Comments to the Texas Department of Health and Human Services is closed.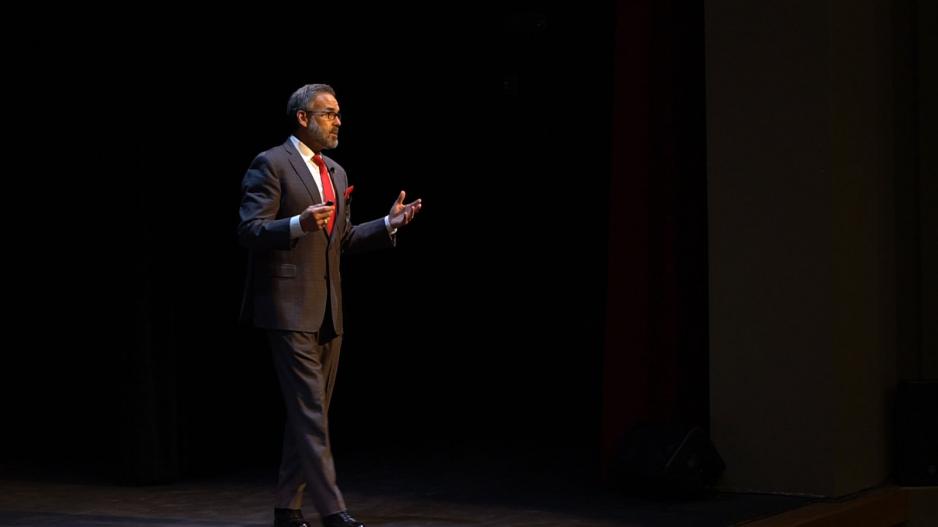 Most Recent Videos