SAN ANGELO, TX – After decades of serving the citizens of Tom Green County,  West Texas Medical Associates announced the practice will close permanently at the end of this month.
In a short statement on their website, CEO Barbie Thomas shared the following message:
"With great sadness, I regret to inform you, after more than 40 years of treating the people of the Concho Valley, West Texas Medical Associates will close its practice permanently on April 30, 2021."
"Starting May 1, 2021, the undersigned healthcare providers will no longer be practicing at WTMA but will be joining Shannon Clinic."
The following medical professionals will be joining the Shannon team of doctors.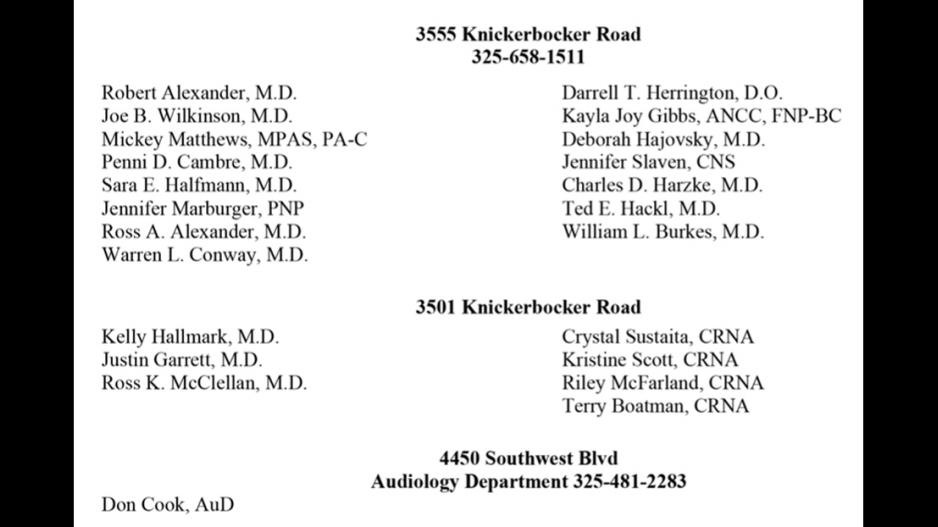 Most Recent Videos