Coronavirus By the Numbers: Daily Map Shows 10,569 Active Hospitalizations Statewide
SAN ANGELO, TX – On Monday the Texas Department of State Health Services reported 3,269,897 total tests administered with 150, 543 active cases of coronavirus in Texas. 
Prior to Tuesday's update from the DSHS, the number of cases reported had risen from the 292,656 previously reported to the 332,434 listed in Monday's report. 
Fatality tolls increased from the 3,561 previously reported to the 4,020 reported on Monday.
On Monday, DSHS reported there were approximately 177,871 recoveries statewide. 
According to DSHS approximately 2,984,554 of the positive cases have been confirmed using viral testing, while an additional 223,303 have been confirmed using antibody testing.
The Texas counties with the highest number of active cases are Harris county with 55,769 active cases, followed by Dallas with 41,266, and Bexar with 26,617.
The counties with the highest number of fatalities are Harris county with 535, followed by Dallas 525, and Tarrant county with 298. 
Counties with the highest number of recoveries are Dallas with 22,416, Harris with 18,490, and Travis with 14,059. 
According to DSHS the state averages approximately 62 new Covid-19 related fatalities daily. 
Monday's report from DSHS shows approximately 10,569 active hospitalizations due to covid-19.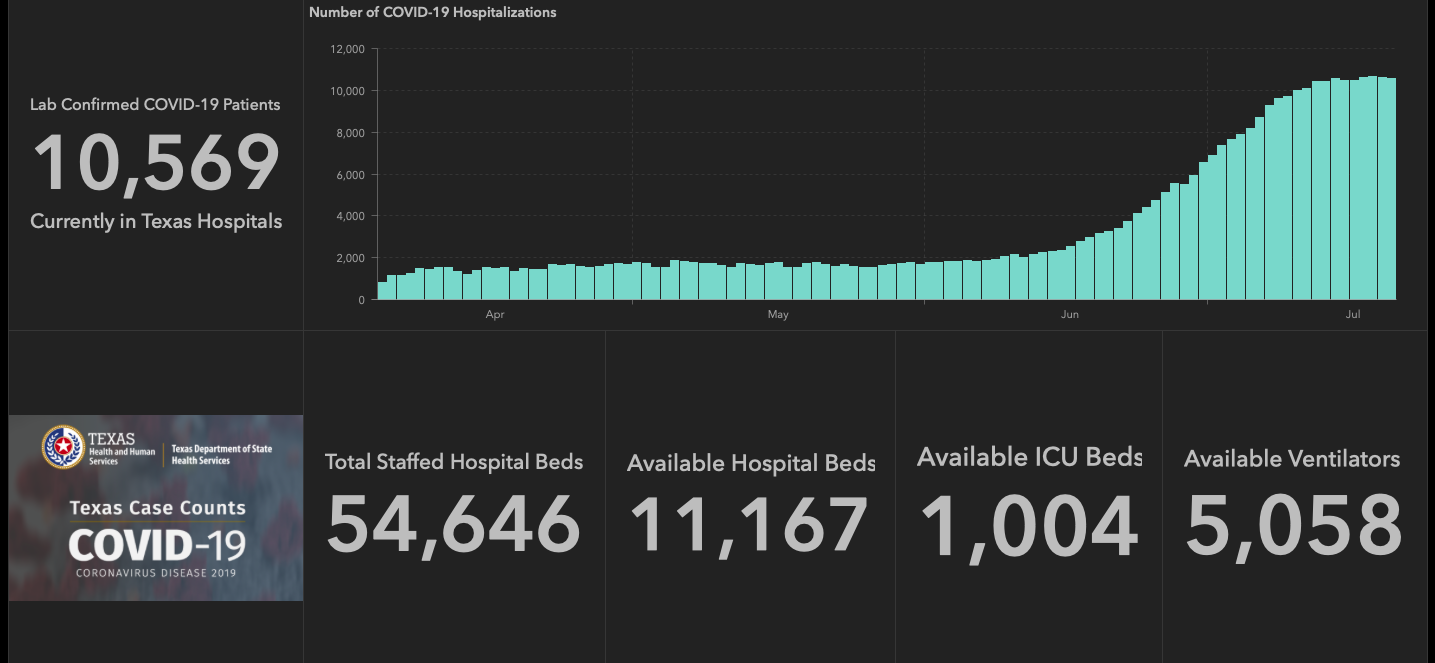 Get more stories like this by signing up for our daily newsletter, The LIVE! Daily.