Coronavirus by the Numbers: Daily Map Shows Increase in Recoveries by 691
SAN ANGELO, TX – As previously reported on Monday, the Texas Department of Health Services reported 38,869 confirmed cases of the novel Coronavirus in Texas. 
Following Tuesday's update from the Texas Department of Health Services, the number of confirmed cases rose to 40,650  with the current fatality toll up to 1,118 and 21,713 patients who have recovered statewide. Lab confirmed patients currently hospitalized increased from 1,525 on Monday to 1,725 on Tuesday.  Recoveries increased by 691 from the 21,022 reported on Monday to the 21,713 reported on Tuesday.
Out of the 254 counties in Texas there are currently 219 that are reporting confirmed cases of Coronavirus.
Daily testing results are as followed: 
525,697 - Total Tests Administered
17,754 - Public Lab Tests
507,943 - Private Lab Tests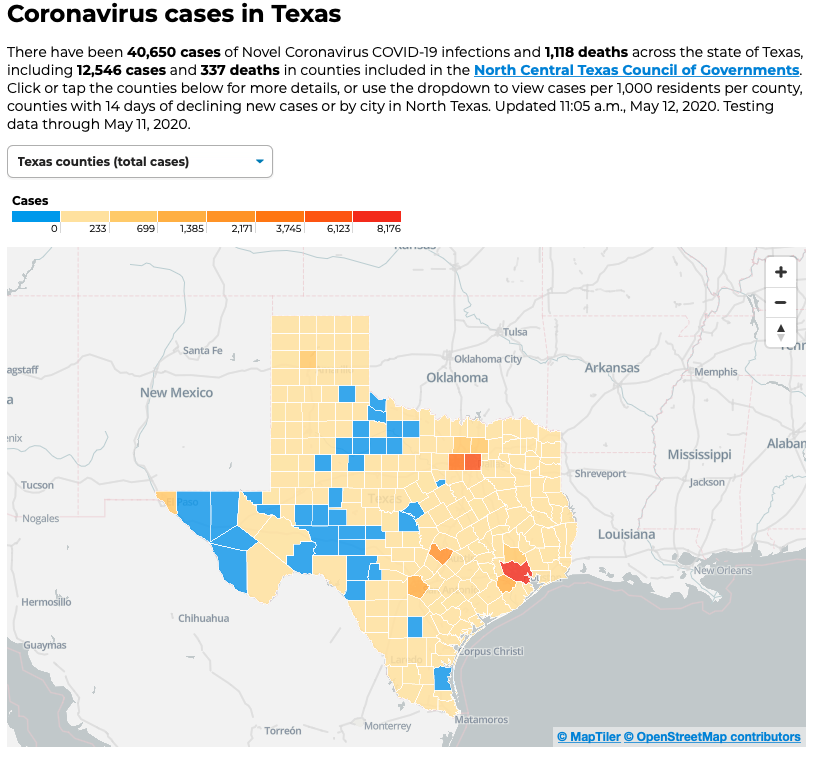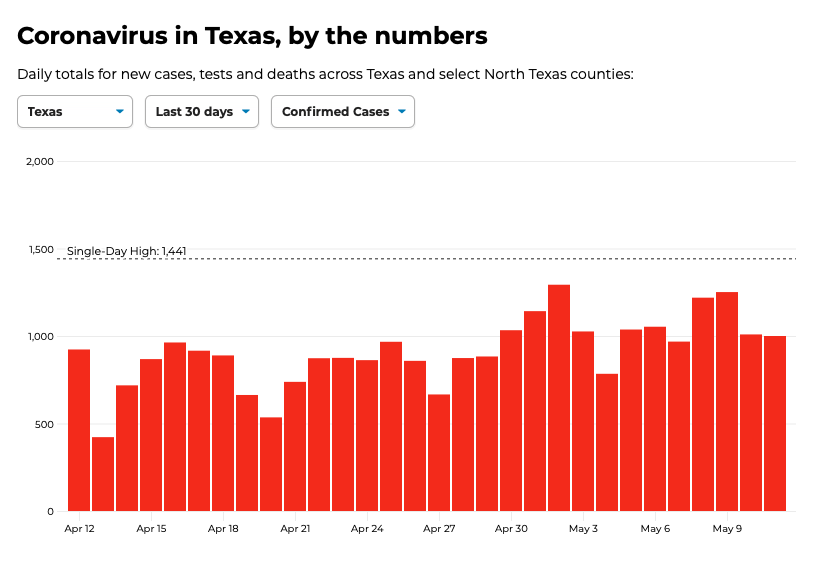 Get more stories like this by signing up for our daily newsletter, The LIVE! Daily.