Coronavirus By the Numbers: Here's the Map of Cases in Texas Wednesday
SAN ANGELO, TX – As previously reported on March, 30, according to the Texas Department of Health Services there were 1731 confirmed cases of the coronavirus in Texas. 
Following Wednesday's update from the Texas Department of Health Services, the number of confirmed cases has risen to 3,997, with the current fatality toll up to 58. 
Out of the 254 counties in Texas there are currently 135 of which are reporting confirmed cases of the novel Coronavirus.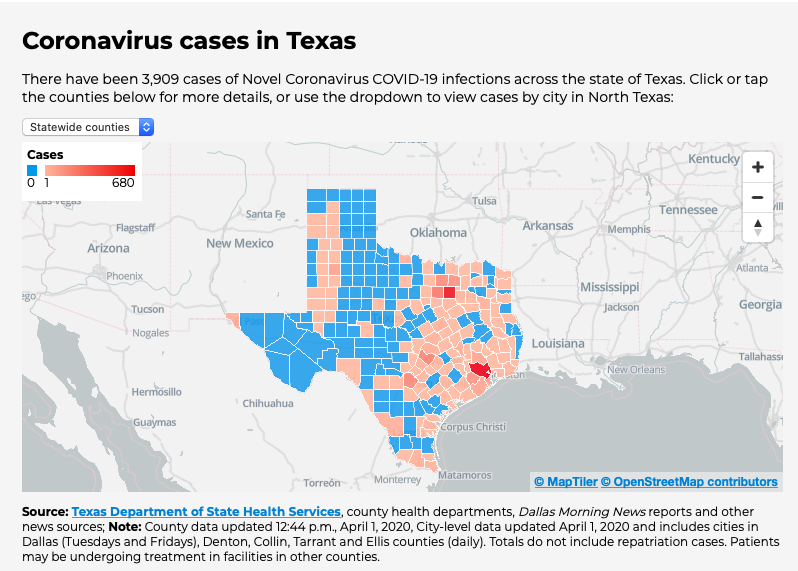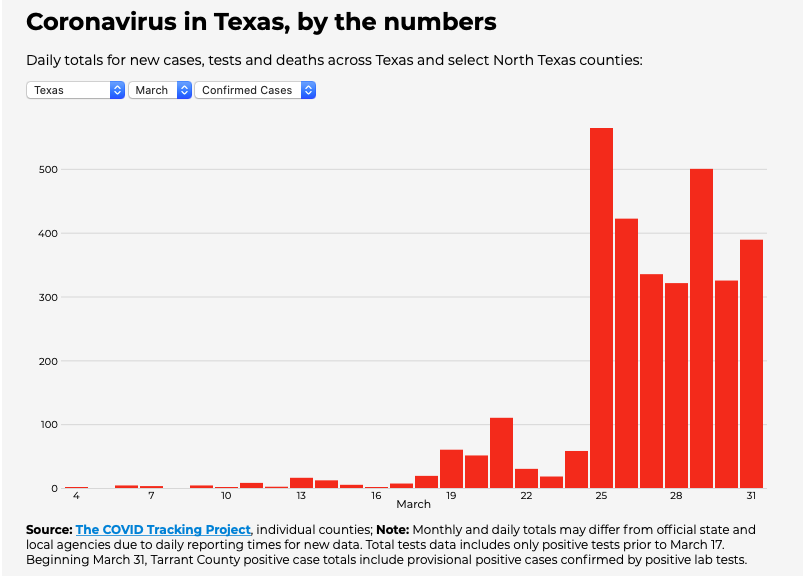 Get more stories like this by signing up for our daily newsletter, The LIVE! Daily.