Combat Vets Converge on San Angelo for Huge Deer Hunt
SAN ANGELO, TX — Twenty-four wounded combat veterans will be honored during a parade along the Concho River at noon on Thursday, Dec. 7.
Organized by San Angelo Support for Veterans, Inc. and the City of San Angelo, the parade will begin at 12:15 p.m. at the east end of Santa Fe Park, which is at the corner of Santa Fe and Veterans' Memorial drives. It will move east along Veterans' Memorial Drive to South Irving Street.
Public parking is available nearby along Concho Avenue.
The parade, formerly known as the Hunt for Heroes parade, will feature the veterans riding in golf carts along with marching bands, military members from Goodfellow Air Force Base and other supporting groups.
The veterans will be in San Angelo enjoying a free weekend of hunting at area ranches. San Angelo Support for Veterans, a nonprofit group, organizes the parade and hunts each year.
WATCH: Lone Star Warriors arrive at Mathis Field in San Angelo:
Chris Gill of Tyler organizes several hunts across the country for his non-profit called Lone Star Warriors. "I was one of these guys in 2005, and I got on the verge of suicide," said Gill. Gill served in the U.S. Army in Afghanistan and was injured in a rocket attack. After receiving treatment and rehabilitation in Germany and then back at his home base of Fort Hood, he was released from the Army.
Gill was able to recover from his post-combat depression but felt convicted to create a program that provided an opportunity for other combat veterans like himself, particularly of the Iraq and Afghanistan wars, to re-establish the comradery they lost when they left the service.
Combat veterans have shared a unique experience together that is difficult for civilians to grasp. When a combat vet returns home, few understand their circumstances because a civilian has never shared a barracks with other recruits in basic training, lived in sand-infested tents in the Iraqi desert, seen their comrades killed in front of their eyes, or hunted for an enemy to kill.
Across Texas, Gill's organization hosts about 100 veterans on hunts per year. This year, 24 vets are hunting in San Angelo. "San Angelo is the largest hunt we have," Gill said.
The vets are organized into groups of three or four and joined with a hunting guide. San Angelo Support for Veterans provides the .308 rifles.
San Angelo Police Chief Frank Carter who is a hunting guide said the goal is that every participant gets at least a whitetail buck.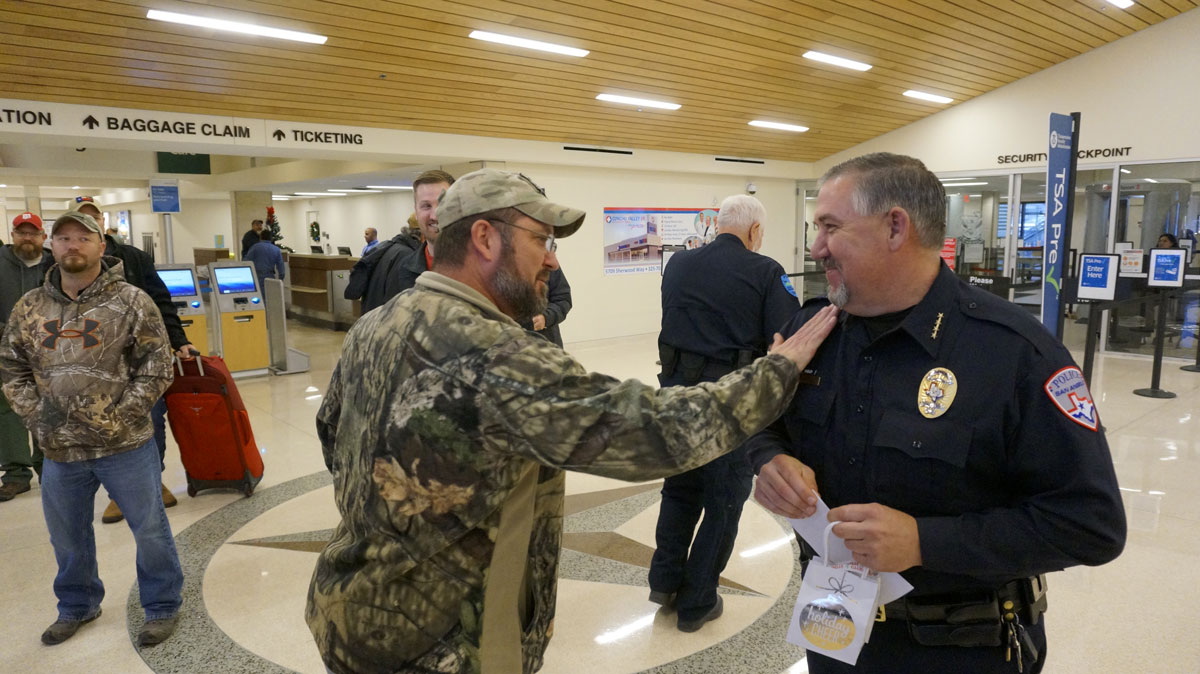 Above: John Gill and San Angelo Police Chief Frank Carter who has been involved in the hunt for years. (LIVE! Photo/Joe Hyde)
For Gill, harvesting an animal is not the entire point. It's about getting a chance to spend time with another vet who had similar combat experience. To do that, he splits the hunters into teams of three or four each per ranch. The hunting locations, or leases, are donated by the landowners. "I want a small group feel," Gill said.
Above: The 2016 parade for the Lone Star Warriors. (Contributed/Kirk Cleere)
Each year's participants are screened by a Board of Directors of Gill's 501(c)(3). Gill said about twice as many vets apply for the free hunts as he can accommodate.
Does it work?
Gill was reluctant to relay this story from a few years ago, but he did when I pressed. He said after a hunt, in the midst of all of the pageantry and the wild game dinner near the end of a hunt in San Angelo, a vet who participated handed a .45 ACP round to Gill.
"The pain is so great, I'd be planning to use this to kill myself one day," the vet said to Gill.
"The experience here showed me that I don't need to do that. I want to give this to you," the vet continued.
San Angelo businessman Kirk Cleere saw the exchange. It convinced him to double down on making the San Angelo hunt experience more incredible.
"I think our advantage in San Angelo is the close proximity of the participating ranches," he said. Since everything is closer, it offers more time for gatherings of the entire group instead of spending most of the participants' time on the road driving to the hunting locations.
Cleere said San Angelo Support for Veterans, Inc. budgets about $140,000 per year in cash and in-kind donations to organize the hunt.
The festivities end Sunday when the vets will fly home from Mathis Field.
This year's Lone Star Warriors who will arrived in San Angelo Wednesday for the hunt are: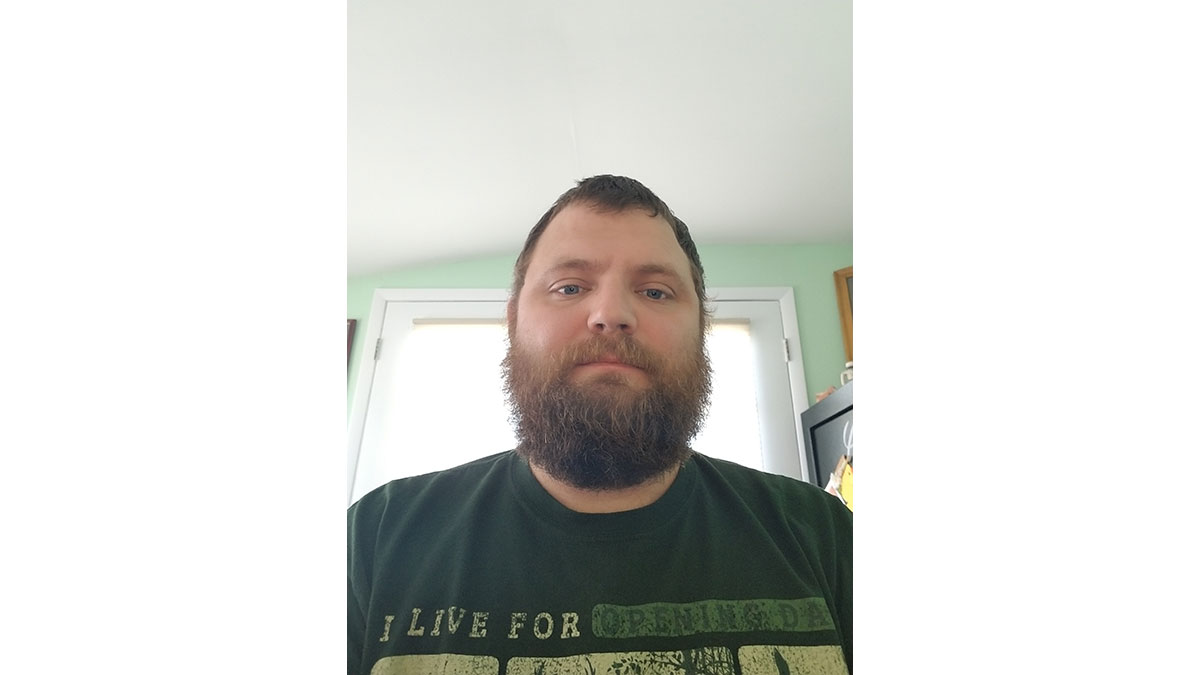 Spc. Christopher Abrams, U.S. Army
Hamersville, Ohio
Enlisted: April, 2004
Abrams was deployed to Forward Operating Base Lagman inside Zabul Province, mainly as a gunner and truck driver. "The coolest thing about FOB Lagman is it was right next to a castle that was supposedly built by Alexander the Great," Abrams said. He said he is blessed with a lovely wife who has stuck through in some perilous times. He also has a daughter and son.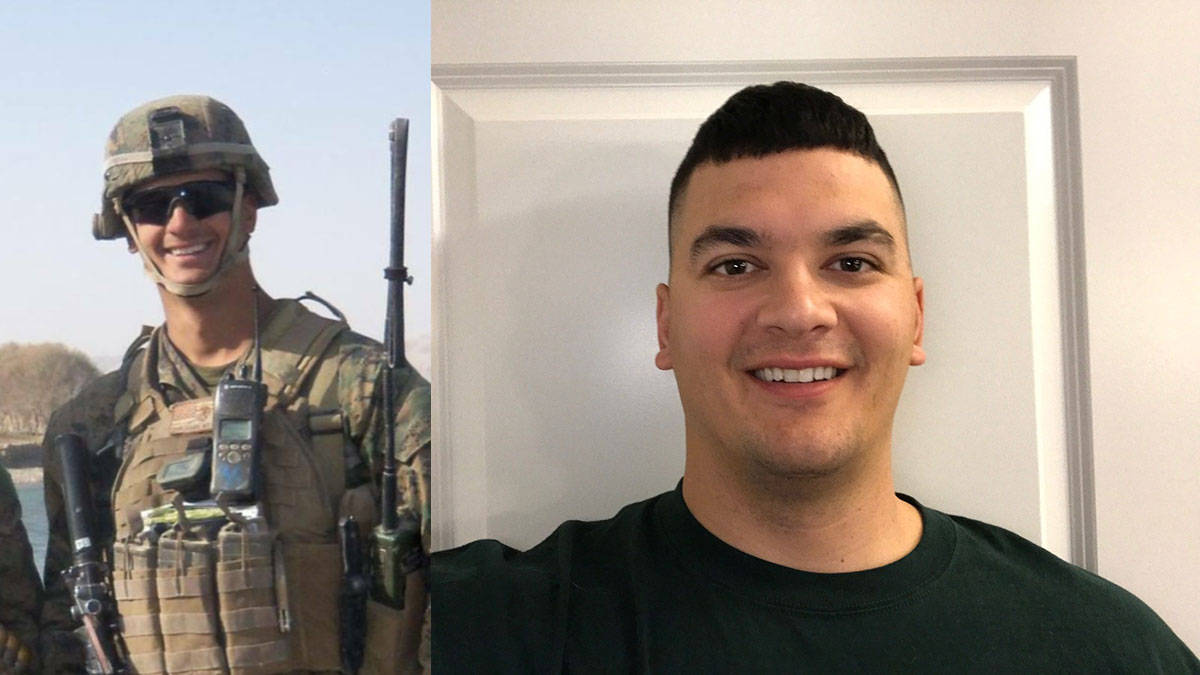 Sgt. Amos Benjamin, U.S. Marine Corps
Tallahassee, Florida
Enlisted: 2006
Benjamin was deployed to Iraq in 2008. HIs brother was killed in Afghanistan in 2009 by an IED that exploded while he was attempting to disarm it. Benjamin deployed two more times (2010-11 and 2011-12) to Afghanistan. After leaving the Marine Corps, Benjamin moved to Florida to start college and met his wife. He said he loves his wife, Jesus and hunting. After his brother died, Benjamin didn't hunt for years because he missed him and hunting together. "Now it helps me heal," Benjamin said, "And when I hunt I feel that's when I am closest to my brother again."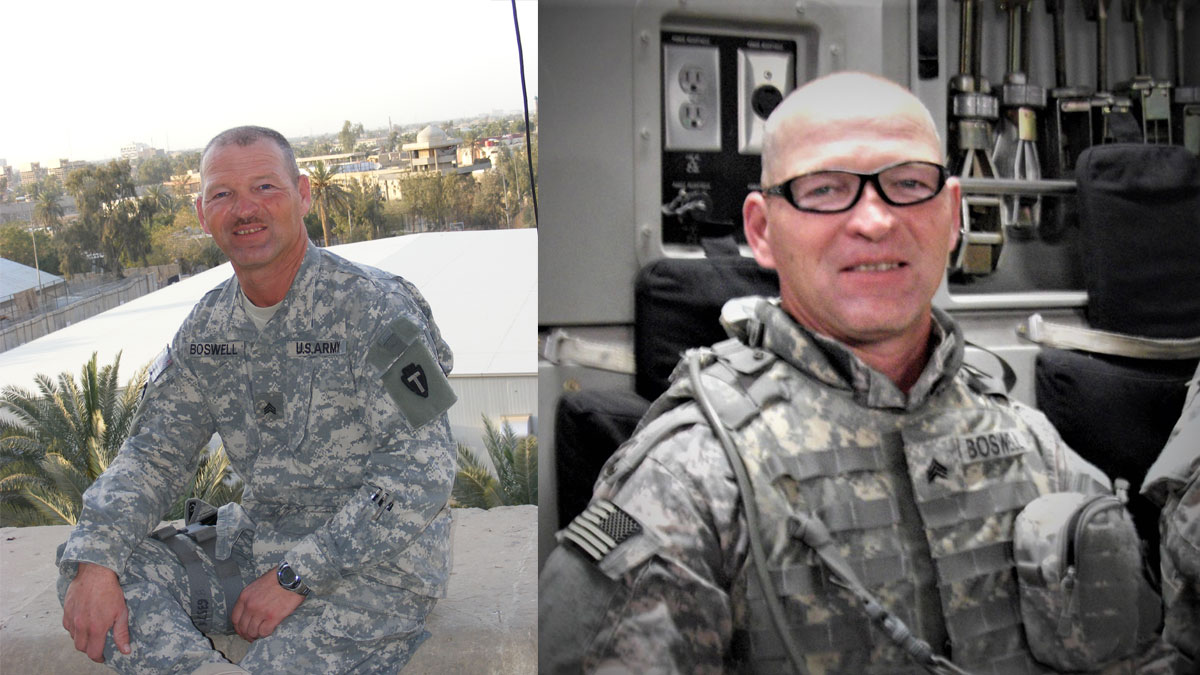 Master Sgt. Raymond Boswell, U.S. Army (retired)
Midland
Enlisted: November, 1984
Boswell served in Korea; Germany; Fort Leonard Wood, Missouri and Fort Campbell, Kentucky — mostly working on construction projects. He joined the Texas Army National Guard in 2003 and went to Kosovo in 2005-06 as a construction equipment operator for a peacekeeping mission. He was deployed to Iraq in 2008-09, running a U.N. checkpoint where his unit searched vehicles for contraband, ordnance and explosives. His third deployment (2011-12) was in Afghanistan, again working on construction projects and training Afghan Army Engineers. He said he made lifelong friends in Kosovo, but Iraq was the opposite. He was diagnosed with a neck injury after Kosovo and PTSD after returning from Iraq. Being outside helps and he hopes hunting on a more regular basis will help relieve more stress in the future.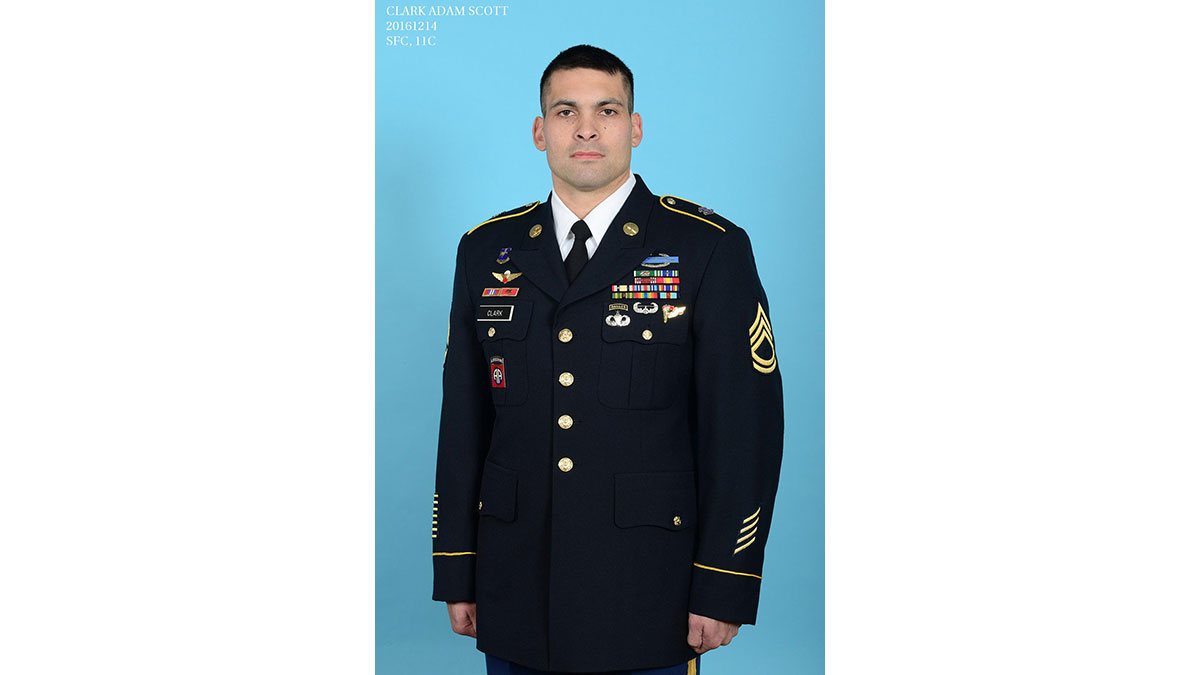 Sgt. 1st Class Adam Clark, U.S. Army
Fort Knox, Kentucky
Enlisted: July, 2002
Clark has been deployed to Iraq four times. He is pursuing a master's degree in organizational leadership from Western Kentucky University. Clark has been married for 10 years and has three children.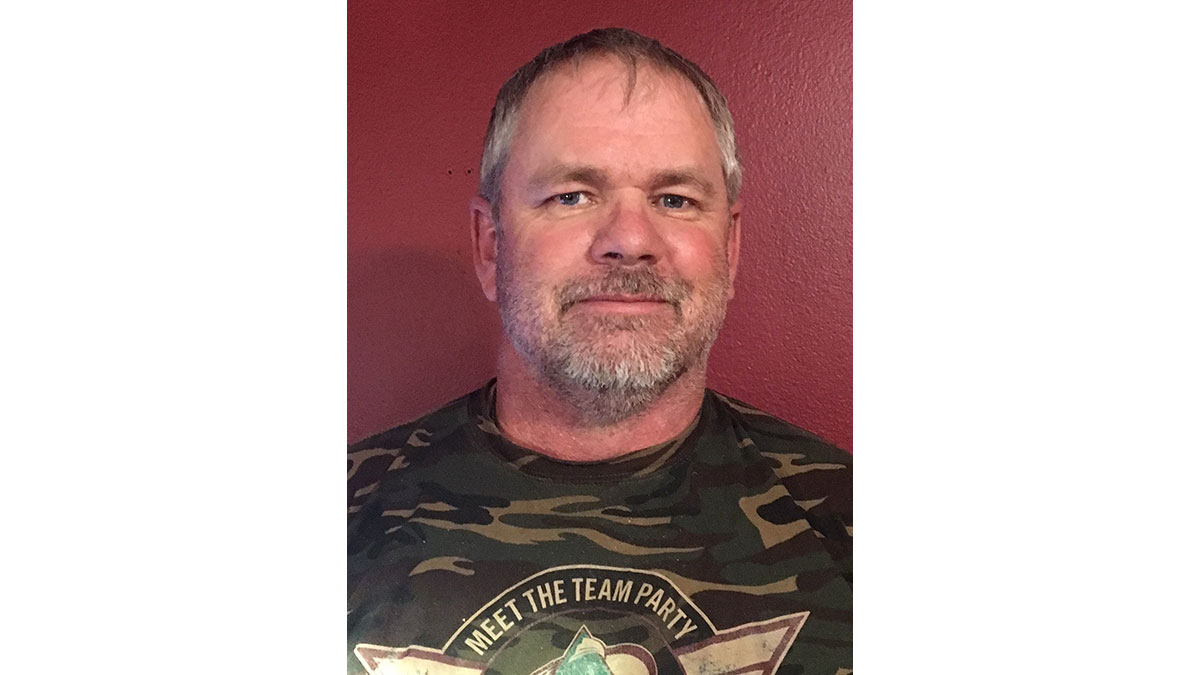 1st Sgt. Glen Cooper, U.S. Army
Colorado Springs, Colorado
Enlisted: September, 1983
Cooper retired in 2009 with 25 years active service. He was deployed to Somalia, Bosnia and Iraq (three times). He was injured by an IED during his second deployment to Iraq. Cooper said some of the best and worst times of his life were because of the military. He's been involved with veteran support groups such as Operation TBI (Traumatic Brain Injuries) Freedom, Warrior Remount, Wounded Warrior Project and now Lone Star Warriors Outdoors. He's been married to Paula for 27 years and the couple have four children and one grandson.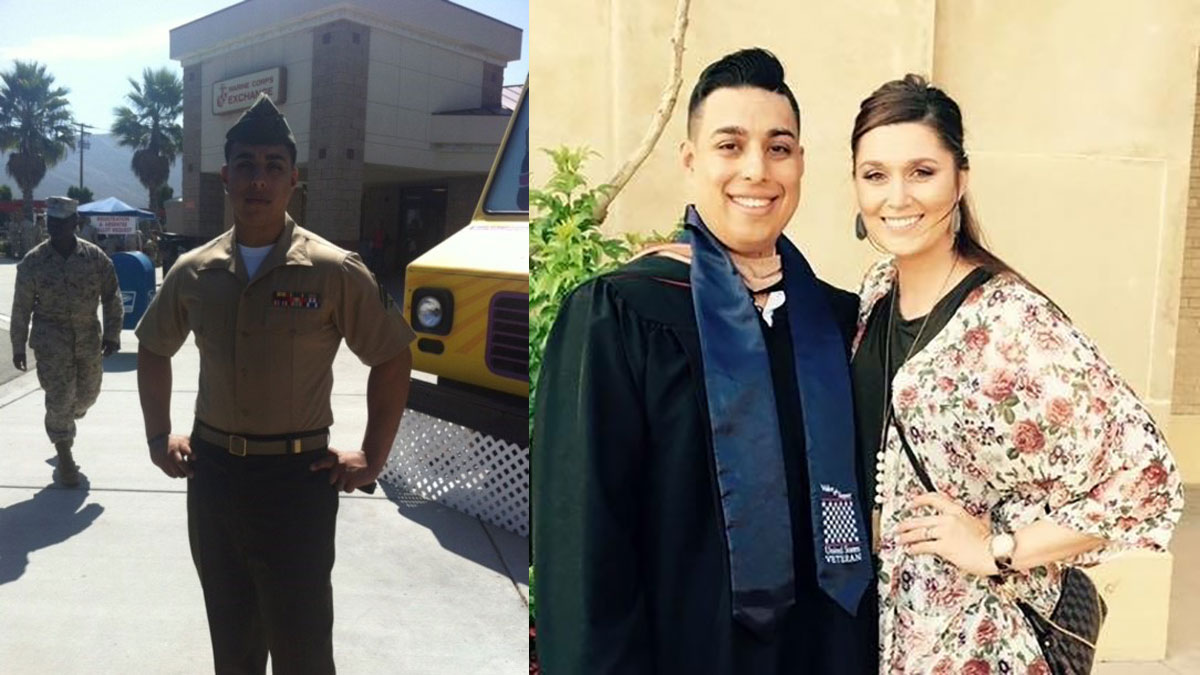 Sgt. Jase Chris Fierro, U.S. Marine Corps
Fierro was deployed to Afghanistan in 2012 as an embedded advisor. During his tour in Afghanistan, he patrolled cities such as Kurghay, Nawzad and Kajaki, and advised the Afghanistan military on tactical strategies. He received: a combat action ribbon, Afghanistan campaign medal, letter of commendation and meritorious unit commendation. Since he has returned home, Fierro has gone back to college and has received his MBA from the University of Incarnate Word. Hunting has always been a passion for Fierro and still is. Fierro says he misses camaraderie and adventures he found in his military service, and he reflects on the memories often. He says that his wife and family have been supportive of his endeavors during and after his service. He and his wife, Leigh Ann, have been married for seven years and have four dogs.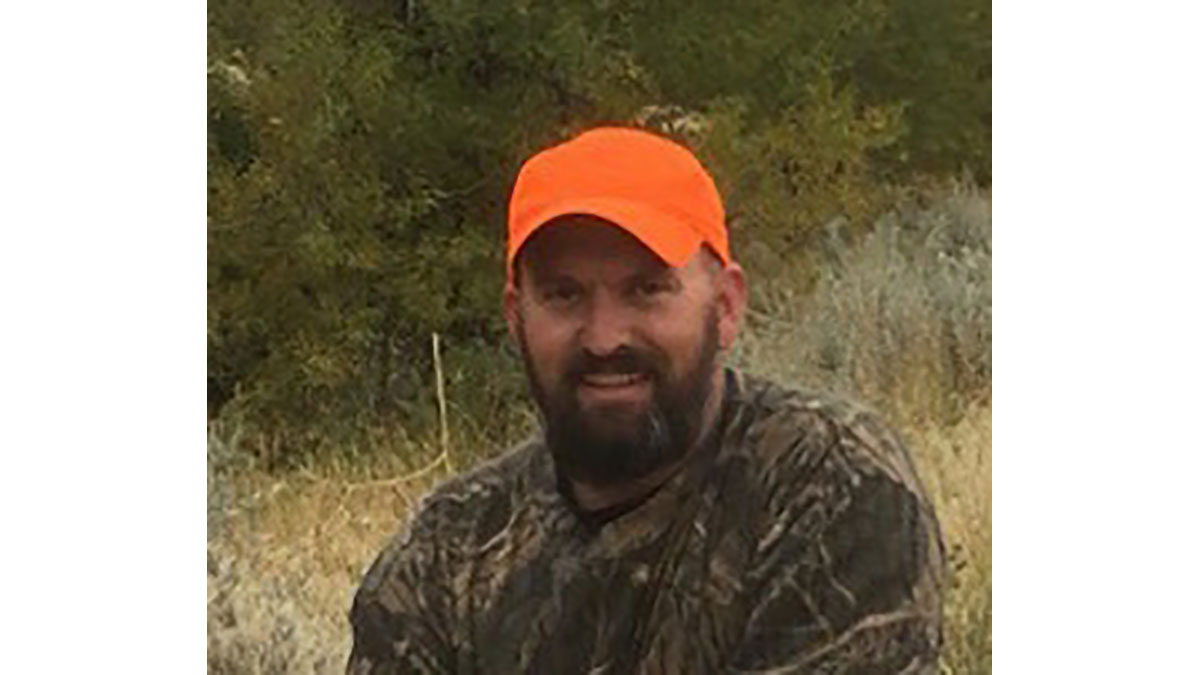 Chief Warrant Officer 2 Joseph Haynes, U.S. Army
Somerset, Kentucky
Enlisted: January, 1997
Haynes was deployed to Iraq three times in 2004, 2006 and 2009. He said being a soldier is all he had known before coming back home. "Having a family that helps force me out of the house and to be around other people has been a great help but it's still something I struggle with daily," Haynes said. He and his wife, Kelly, have been married for 21 years and have three sons.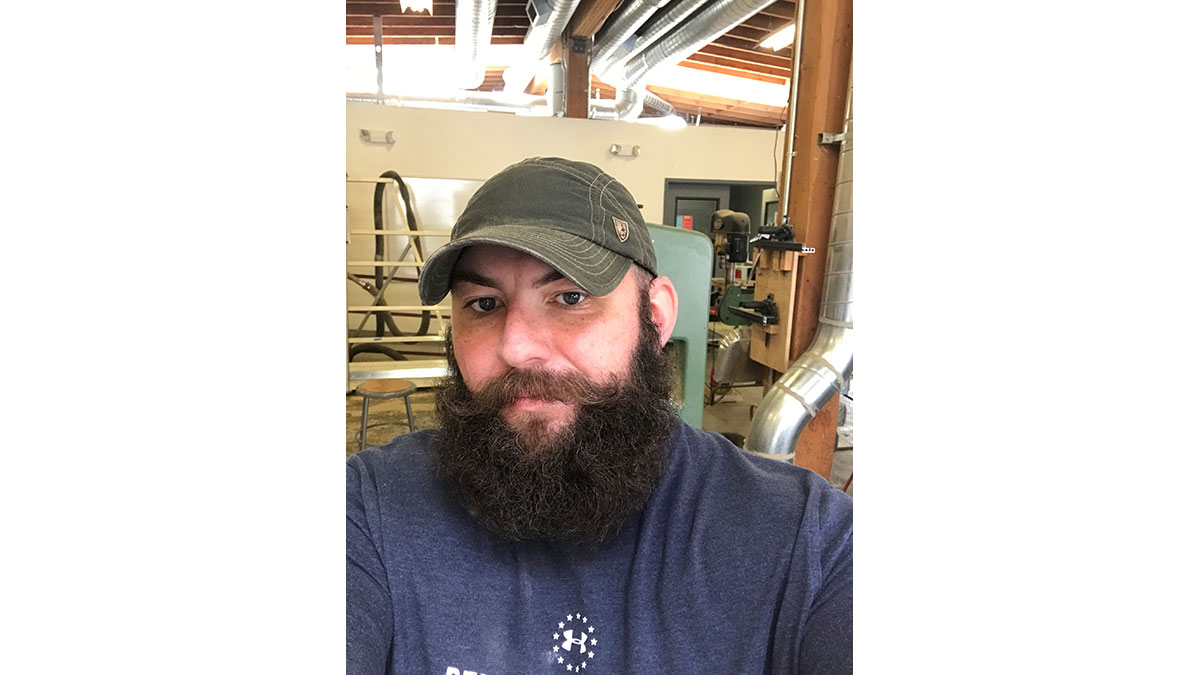 Staff Sgt. William (Scott) Hines, U.S. Army
Keizer, Oregon
Enlisted: February, 2001
Hines was deployed to Camp Alamo in Kabul and Mez in northern Afghanistan. He's been home for seven years. After some struggles with adjusting to home life, Hines is back in school and halfway done with a bachelor's degree in industrial design at the Art Institute in Portland, Oregon. "It's challenging and gives me a purpose," he said. He will get a PTSD service dog in January. "I am beyond excited to have a service dog." Hines said. "I miss being a part of a unit and I can't find that in civilian life."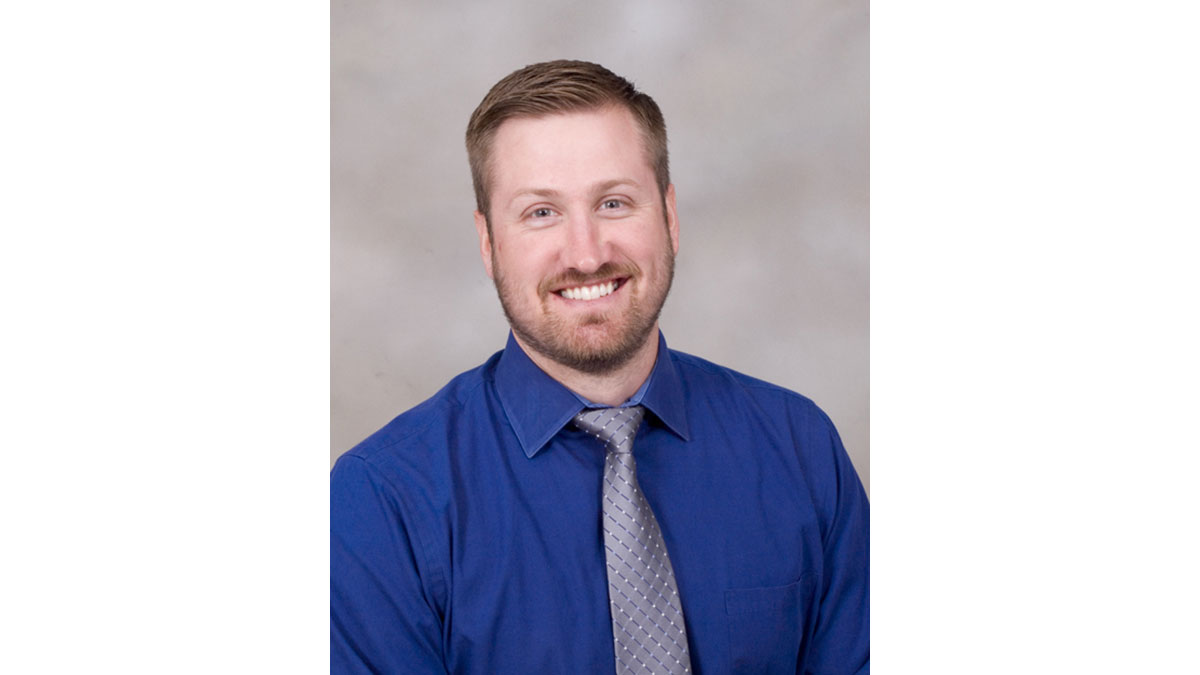 Sgt. Ryan Jacobsen, U.S. Army
Bossier City, Louisiana
Enlisted: 2001
Jacobsen was deployed to Iraq in 2004-05 as a Cavalry Scout. He was injured after an improvised explosive device (IED) and he was awarded the Purple Heart Medal. He said during the last 12 years he has grown more appreciation for time and his personal motivation is to do great things because God allowed him to be here. Since returning home he has completed a Doctorate in Nursing. "I am not the same 17-year-old guy when I joined the service," Jacobsen said, "But, I hope to be a much better person because of my experiences." He and his wife have been together for 15 years and have two children.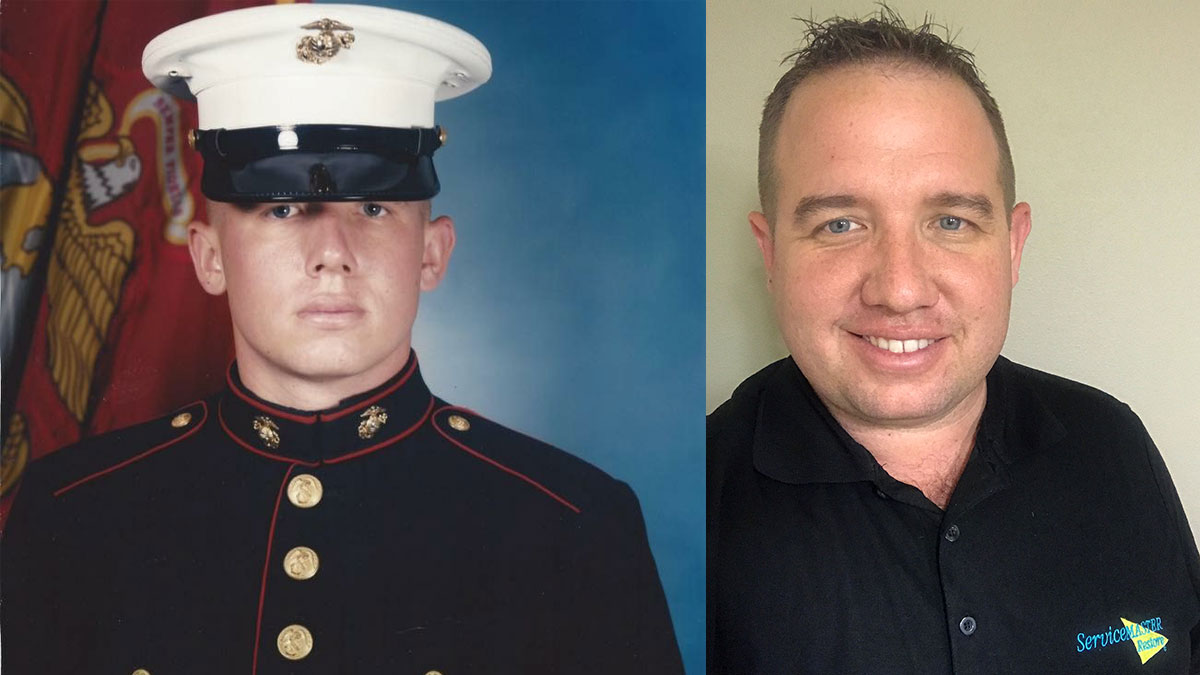 Cpl. Kevin Allen Johnson, U.S. Marine Corps
San Angelo
Enlisted: June, 1998
Johnson enlisted when he was 17 in the summer between his junior and senior years at Bronte High School. He served in the infantry and participated in the invasion of southern Iraq just a couple days after he turned 22, in March, 2003. "I will forever be grateful for the prayers and support from my parents, family, and friends while I was deployed" He has been married to Katy for 15 years and they have a daughter.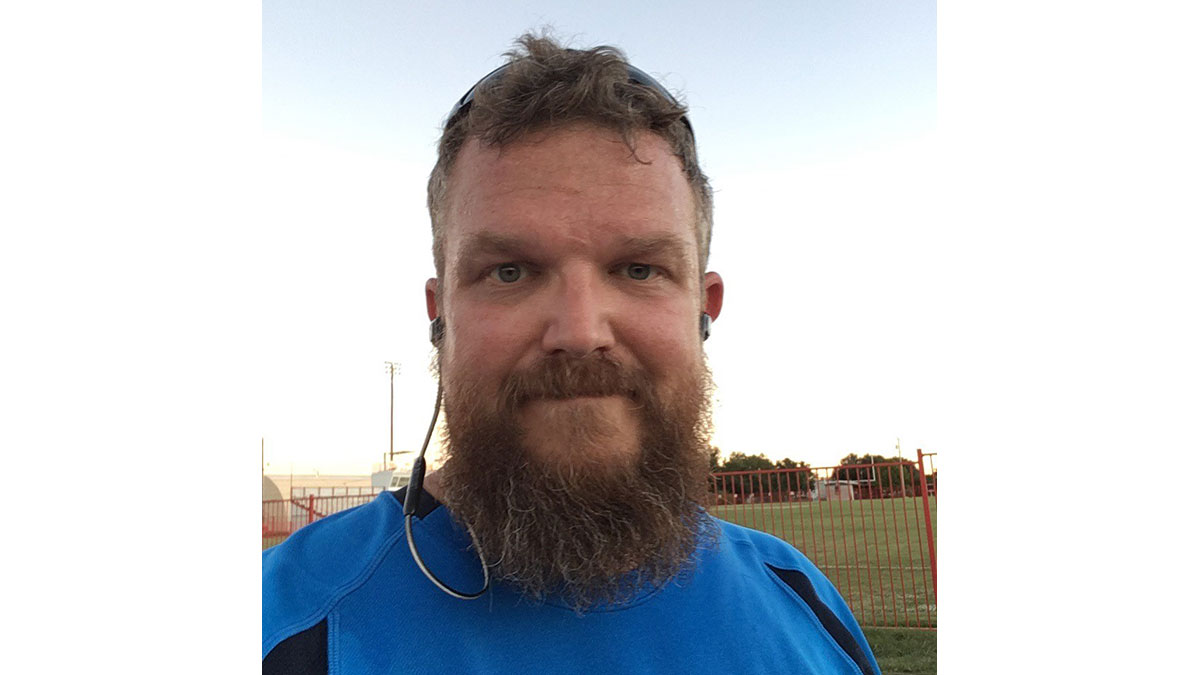 Staff Sgt. Bobby Kelly, U.S. Marine Corps, Texas Army National Guard
Miles
Enlisted: December, 1991 USMC; August, 1997 Texas Army National Guard
While in the Marines, Kelly was stationed in Iwakuni, Japan and Camp Pendleton, California. He was also deployed aboard the USS Peleliu to the Persian Gulf on a Western Pacific deployment. After getting out of the Marines, he joined the Texas Army National Guard in San Angelo, and was deployed to Egypt and Afghanistan for Operation: Enduring Freedom. While in Afghanistan he worked as a human intelligence collector. He retired from the National Guard in October, 2013. After returning from his last deployment, Kelly said he had a difficult time returning to life. "Work was easy because it didn't change — life at home changed, I changed. I have found a great group of veterans who have helped me to feel normal again because I do miss the brotherhood of the military." He has four children.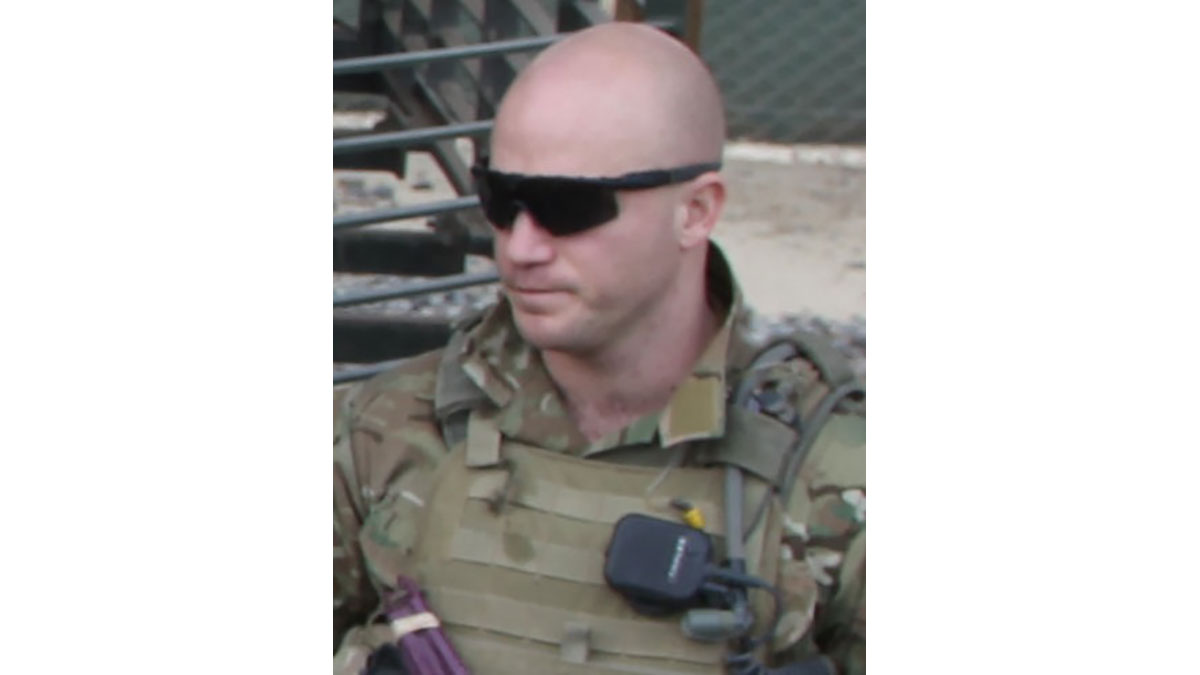 Sgt. Nicholas Kemper, U.S. Army
Cypress, Texas
Enlisted: January, 2006
Kemper was deployed with the 75th Ranger Regiment to Iraq five times and Afghanistan three times as an infantryman and a sniper team leader over the course of eight years. "I often miss the interaction with combat vets and miss the intensity of our job, especially when I see my unit deployed every year," he said. He has been married for eight years and has two daughters.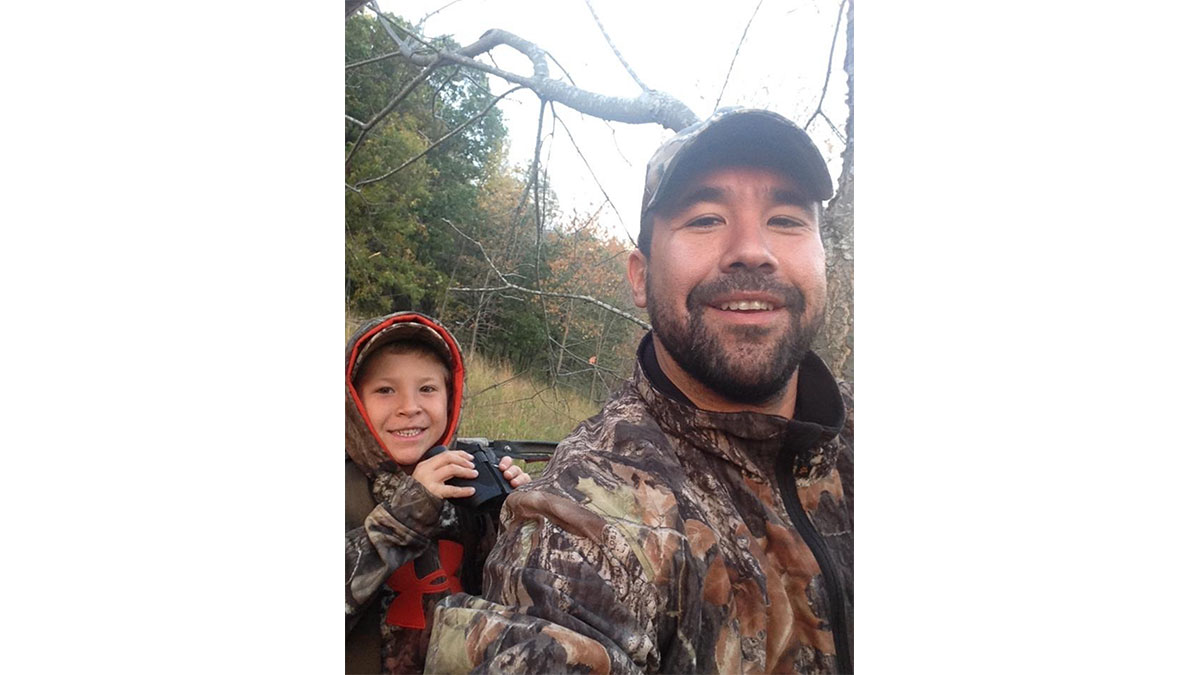 Staff Sgt. Michael Mendoza, U.S. Marine Corps
Mokena, Illinois
Enlisted: 1997
Mendoza was awarded the Navy Cross.  and Purple Heart on his two deployments to Iraq in 2004-05 and 2006-07. During a deployment to Fallujah he was injured during a sniper mission. A grenade landed next to him and he took the brunt of the blast to his chest. Two other Marines were injured by the same grenade. He graduated last summer from the University of Illinois with a master's degree in recreation, sport and tourism. He is married and has a daughter and son. "My wife holds our family together and is the backbone of our family with great support for me and my brothers in the military. She has and will always treat them as they are family because they are," Mendoza said. He and his wife, Kelly have been married since 2002 and have been high school sweethearts since 1997.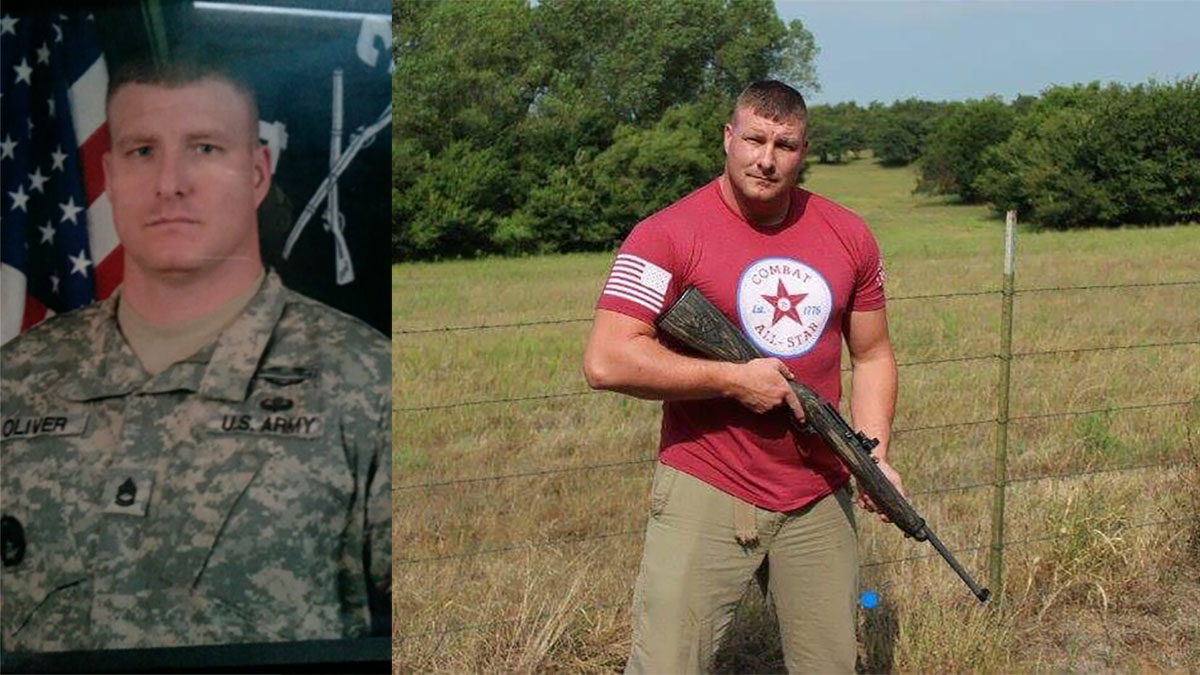 Sgt. 1st Class Jeremie Oliver, U.S. Army
Killeen, Texas (hometown: Chesterville, Maine)
Enlisted: October, 1997
Oliver was in the infantry and deployed to Bosnia, Iraq (twice) and Afghanistan. "It's the support of family first, fellow soldiers and friends that help get you back to living in the States," Oliver said. He is married and has two daughters and two sons.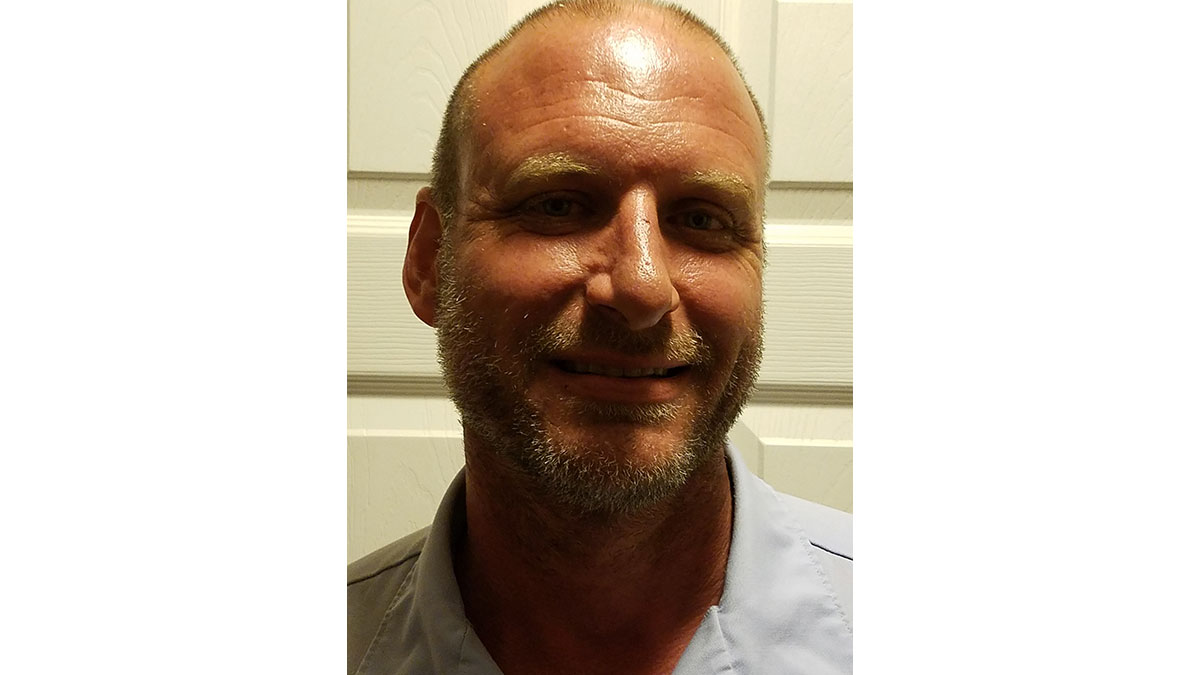 Staff Sgt. Jason Sandlin, U.S. Army
Princeton, Louisiana
Enlisted: November, 1993
Sandlin was a firefighter for 10 years and a drill instructor for 14 years with the U.S. Army Reserve. He has been deployed to Cuba, Kuwait and Afghanistan. "I have the best family a man can ask for. My wife is my confidante and supports me with all of the things that I have gone through and keeps me in check if my temper gets to where it is getting out of control," he said. Sandlin also has four sons.
(No picture)
Master Sgt. James (Zak) Taylor, U.S. Air Force
Colorado Springs, Colorado
Enlisted: 1992 with U.S. Army; 2000 with Colorado National Guard; 2001 with U.S. Air Force
Taylor was deployed to Kuwait, Bosnia, Albania and Kosovo and Iraq between 1995 and 2004. He is taking some time off of his nursing studies to be a stay-at-home dad while his wife starts her private practice as a mental health therapist. He said the hardest part of coming home is finding someone to talk to about his experiences. He is married and has two daughters.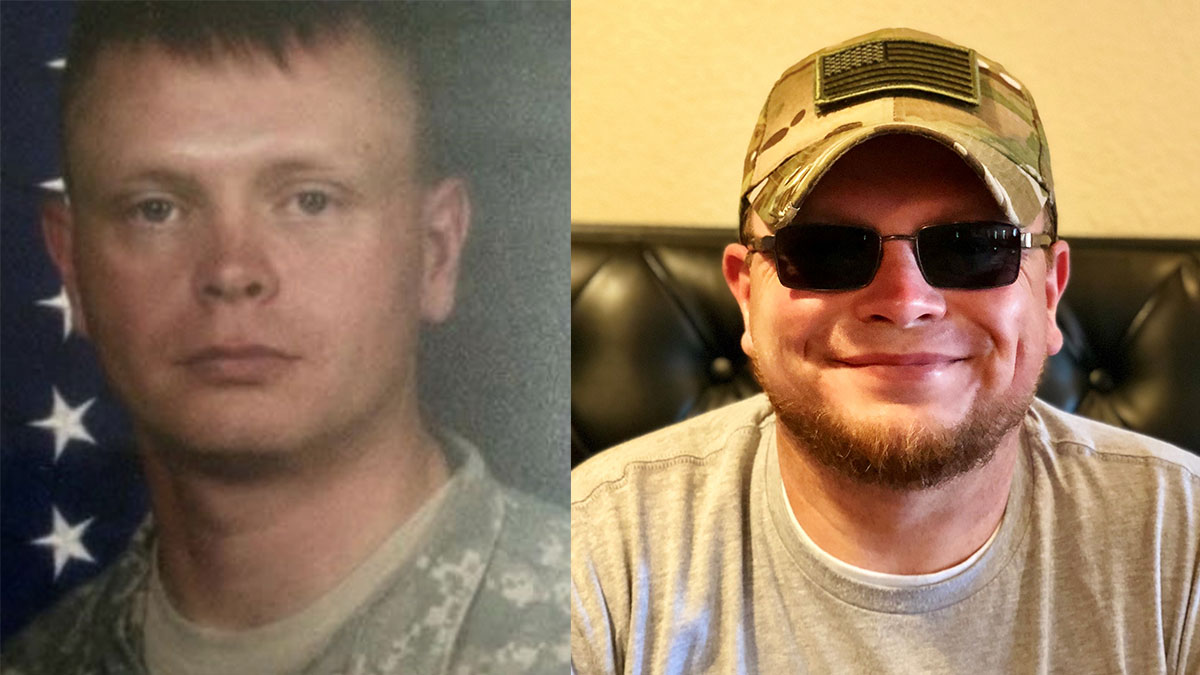 Sgt. Chad Turner, U.S. Army National guard
Mt. Airy, Georgia
Enlisted: January, 2002
Turner joined the Army National Guard in Jan 2002 and was in the Georgia Army National Guard for 11 years. During his service, he did four consecutive deployments with two tours to Iraq and two to Afghanistan. He was a fire team leader during his last tour in Afghanistan and was injured when a couple of rocket-powered grenades landed near him. He enjoys the outdoors and goes fishing and hunting when he can. "January of this year I got my service dog, Buddy, which helps me tremendously with my PTSD, anxiety and waking me from nightmares," Turner said.  He said he misses the camaraderie with his brothers in arms. Turner and his wife have been married for 13 years and they have one son.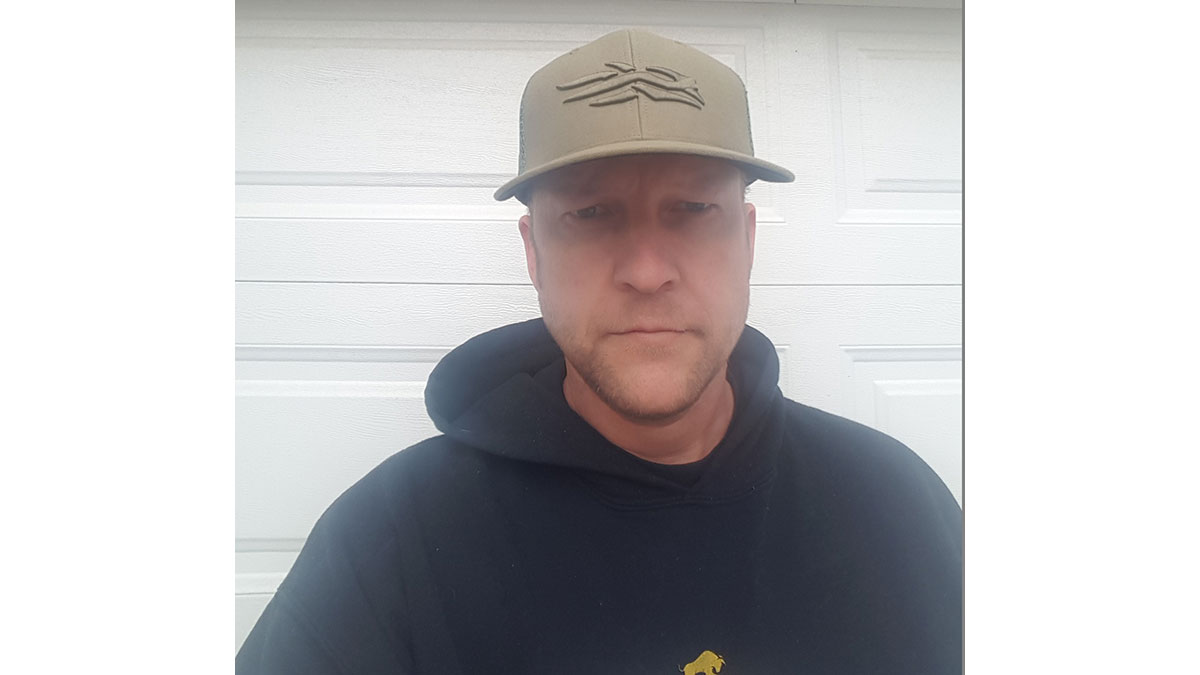 Sgt. 1st Class Richard Voss, U.S. Army
Bradley, California
Enlisted: 1994, USMC; 2002, U.S. Army
Voss was a machine gunner and scout sniper with the Marines. He performed counterinsurgency operations in the Army Special Forces and was deployed three times to Iraq. He is married to his wife, Adrianna, and they have two sons.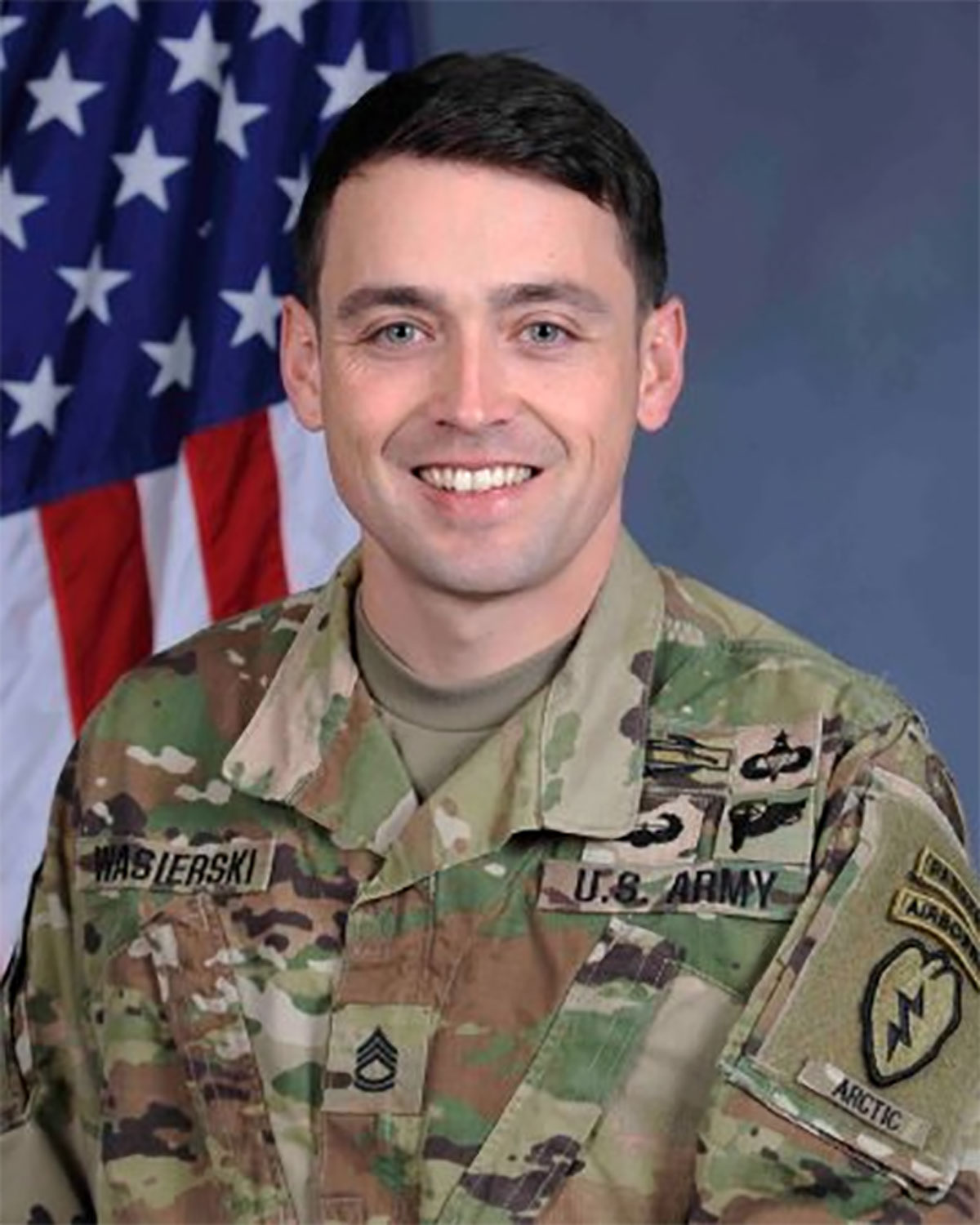 Sgt. 1st Class David Wasierski, U.S. Army
Fort Knox, Kentucky
Enlisted: August, 2005
Wasierski is on active duty, serving as the Ranger Professional Development NCO at the U.S. Army Human Resources Command at Fort Knox. He held multiple special assignments such as sniper, sniper team leader, sniper squad leader, and ranger instructor. He completed several overseas assignments, including operational deployment to Afghanistan where he served as a sniper squad leader during the bloodiest months of Operation Enduring Freedom. He was wounded while evacuating one of his Ranger buddies from a vehicle. "Spend as much time with family and friends doing things I enjoy is my biggest takeaway from that experience, and honor my brothers who are no longer with us through living my life to its fullest potential in their honor," Wasierski said. He and his wife, Nicole, have been married 10 years and have two children. "They are the light of my existence, and give me the strength and courage (and permission) to continue doing what I love," he said. Wasierski intends to remain on active duty and is looking forward to future opportunities and experiences within the Army. He is a third-generation soldier and loves being part of what he calls "the family business."
(No picture)
E-5(AGR) Robert Joseph Williams, U.S. Army
Pineville, Louisiana
Enlisted: January, 1996
Williams was with the 62nd Weapons of Mass Destruction Civil Support Team and part of a hazmat team in Louisiana. He was deployed to Afghanistan, Honduras and Belize. He is married and has three children. "My wife and children are very supportive," Williams said. "They keep me going day-to-day."
(No picture)
Sgt. Jacob Wilson, U.S. Marine Corps
Goshen, Ohio
Enlisted: September, 2009
Wilson was an infantry machine gunner and was deployed in Afghanistan (twice) and Japan. He said he is focusing on a new career and finding a new way to define his life.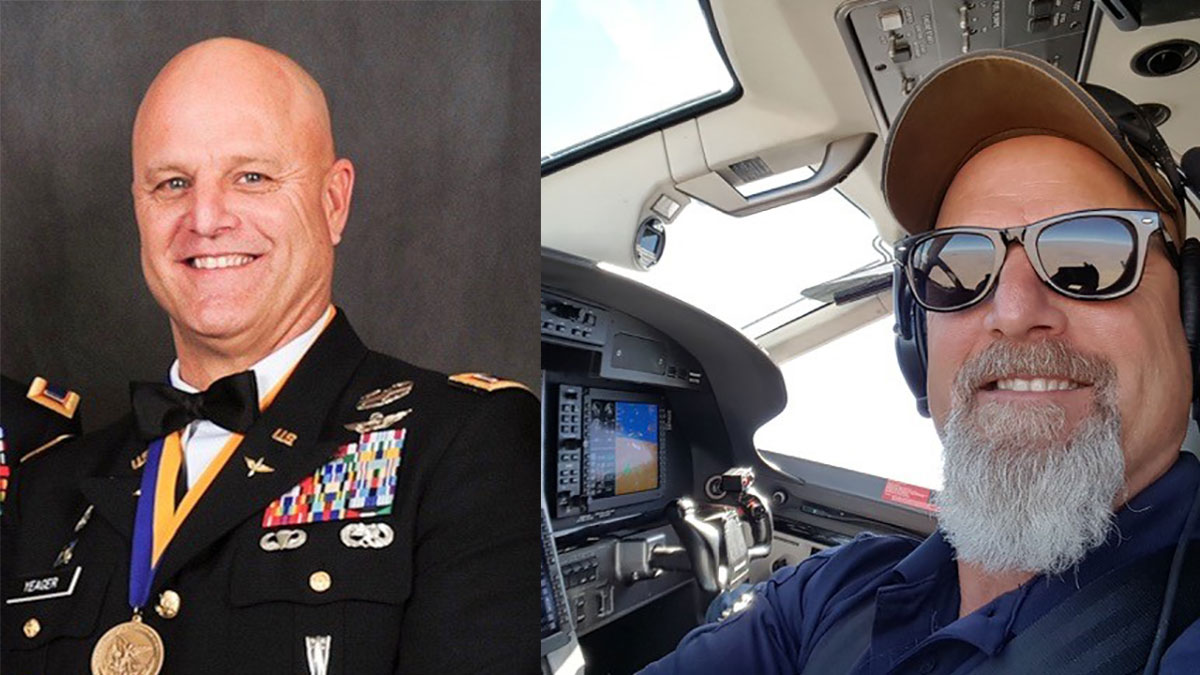 Chief Warrant Officer 5 Michael Yeager, U.S. Army
Murrells Inlet, South Carolina
Enlisted: January, 1987
Yeager has retired after 30 years of service and was an Army aviator in Special Operations for the last 18 years of his career. He has been deployed to Iraq, Afghanistan, and other hostile areas that include Columbia, Libya, Yemen, Lebanon, multiple locations in Africa and the Philippines. "Life has definitely been different since '01," Yeager said. "Our pace of operations was so fast that you didn't have time to dwell on the bad events or experiences. It was only later when things slowed down that issues would manifest." He and his wife, Tina, have a daughter and grandson.
Sgt. Stephen Jackel Jr., U.S. Army
Sgt. Derek Quintanilla, U.S. Army
Get more stories like this by
signing up for our daily newsletter, The LIVE! Daily
.