SAN ANGELO, TX — Christmas at Old Fort Concho is a timeless tradition in San Angelo, celebrated over three days from Friday, December 1 through Sunday, December 3. This annual event weaves together authentic Old West and historical military activities and exhibits for family enjoyment. This year's festivities are highlighted with the tagline "2 Days, 3 Big Gunfights," featuring performances by the Concho Cowboys, renowned Old West re-enactors.
The weekend begins with the "Lions Pancakes with Santa" event on Saturday morning, where breakfast will be served from 7:30 a.m. until 11 a.m. (or until supplies run out) in the Fort Concho Stables at 210 Henry O. Flipper St. The pancake batter, kindly donated by IHOP of San Angelo, will be accompanied by sausage. Adding to the morning's excitement, Santa Claus himself will attend, listening to children's Christmas wishes.
Come Sunday, a hearty cowboy breakfast is on the menu, dished up from a traditional Cowboy Chuck Wagon. Expect a delicious spread of scrambled eggs, sausage, biscuits and gravy, fried potatoes, and coffee, serving as an appetizer to the Cowboy Church services. Breakfast is available from 9 a.m. until 10 a.m. and is hosted by the San Angelo Cowboy Church that holds services on Sunday at 10 a.m.
The event boasts over 55 vendors offering an assortment of Christmas stocking stuffers, food items, and distinctive gifts that echo the late-1800s Concho Valley frontier spirit. Craftsmen and merchants from across the country gather at Fort Concho to present their wares.
Entertainment is a continuous thread throughout the days at Fort Concho. Native American heritage is showcased by the Sahawe Dancers. The acclaimed Concho Cowboy Company will deliver family-friendly shows on both Saturday and Sunday, with the much-anticipated gunfights drawing particular interest. Indian Chief Broken Eagle will set up camp on the parade grounds, while trick roper Doug Whitaker will showcase his skills. Musical entertainment will be provided by the Ice House Brass and the Sweet Song Band, with a full schedule of live performances throughout the day.
Visitors can encounter Santa and Mrs. Claus at "Santa's House" at the Fort Concho Headquarters when Santa is not at the Pancake Breakfast. The experience is enriched with a Nativity scene, and the chapel will resonate with the old-fashioned sounds of Christmas, featuring local church choirs and special entertainers. Additionally, a Catholic Sunday Mass with Msgr. Gully will be held at 10 a.m. in the chapel.
Christmas at Fort Concho also features the 26th Annual Gingerbread House Contest. This year, the contest introduces a whimsical category titled "Santa on the Beach," inviting children aged 6 to 19 to compete for cash prizes by entering their gingerbread house creations. 
Significant funding for the maintenance of the Fort Concho historic landmark—over 60 percent—comes from external donors and events such as Christmas at Old Fort Concho, with the remaining funds provided by the City of San Angelo.

Christmas at Old Fort Concho hours are as follows:
Friday, December 1st: 3-8 p.m.
Saturday, December 2nd: 9 a.m. - 7 p.m.
Sunday, December 3rd: 11 a.m. - 4 p.m.
Admission is priced daily with discounts for seniors, military personnel, and children:
Adults: $7
Seniors (60 plus) and military: $5
Children (7-17 years old): $3
Weekend passes are also available, offering savings for those attending multiple days:
Adults: $14
Seniors & Military: $10
Children: $6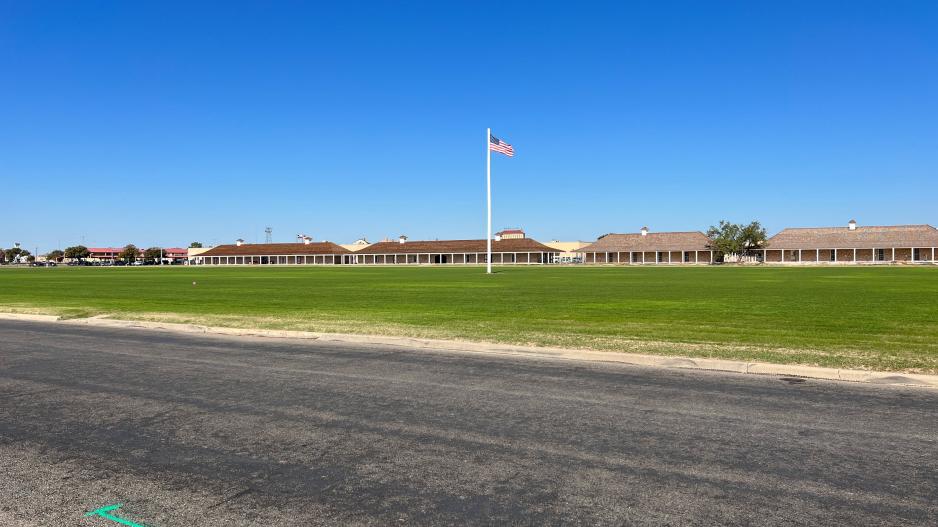 Most Recent Videos