SAN ANGELO, TX — San Angelo is about to experience a unique Taylor Swift-themed event, albeit with a twist—it incorporates a drag queen version of Taylor Swift. This exciting event is happening despite Pride Month (formerly known as the month of June) being long over. The venue, Koronazz located at 4611 S. Jackson St., has been striving to carve out its niche among San Angelo's live music venues, and it seems like it may have found it by attracting "Swifties." Research indicates that a drag queen version of Taylor Swift could be a perfect fit for the nightclub's targeted demographic. Most "Swifties" are left-leaning Democrats.
The evening's entertainment will begin with a performance by the Dallas-based Taylor Swift tribute band, "Lover Taylor Tribute Band." The tribute band promises to deliver "live renditions of Taylor's greatest hits, from 'Love Story' to 'Shake It Off' and beyond. You'll feel like you're at one of Taylor's iconic concerts!"
Lover is a passionate rendition of the iconic Eras tour, a Dallas-based Taylor Swift tribute that you don't want to miss!
Following the tribute band, Taylor Summers will take the stage. According to Summers' Facebook page, she holds titles such as Miss Gay Louisiana Ultimate Star Newcomer 2023 and Miss Gay Ultimate Star Newcomer 2023 1st Alt. Today, Summers dazzles the audience as she performs Taylor Swift songs in drag, bringing the essence of Taylor herself to life with a signature style and mesmerizing stage presence. Koronazz enthusiastically promotes the event on its Eventbrite page, saying, "You won't believe your eyes and ears when the incredible Taylor Summers takes the stage."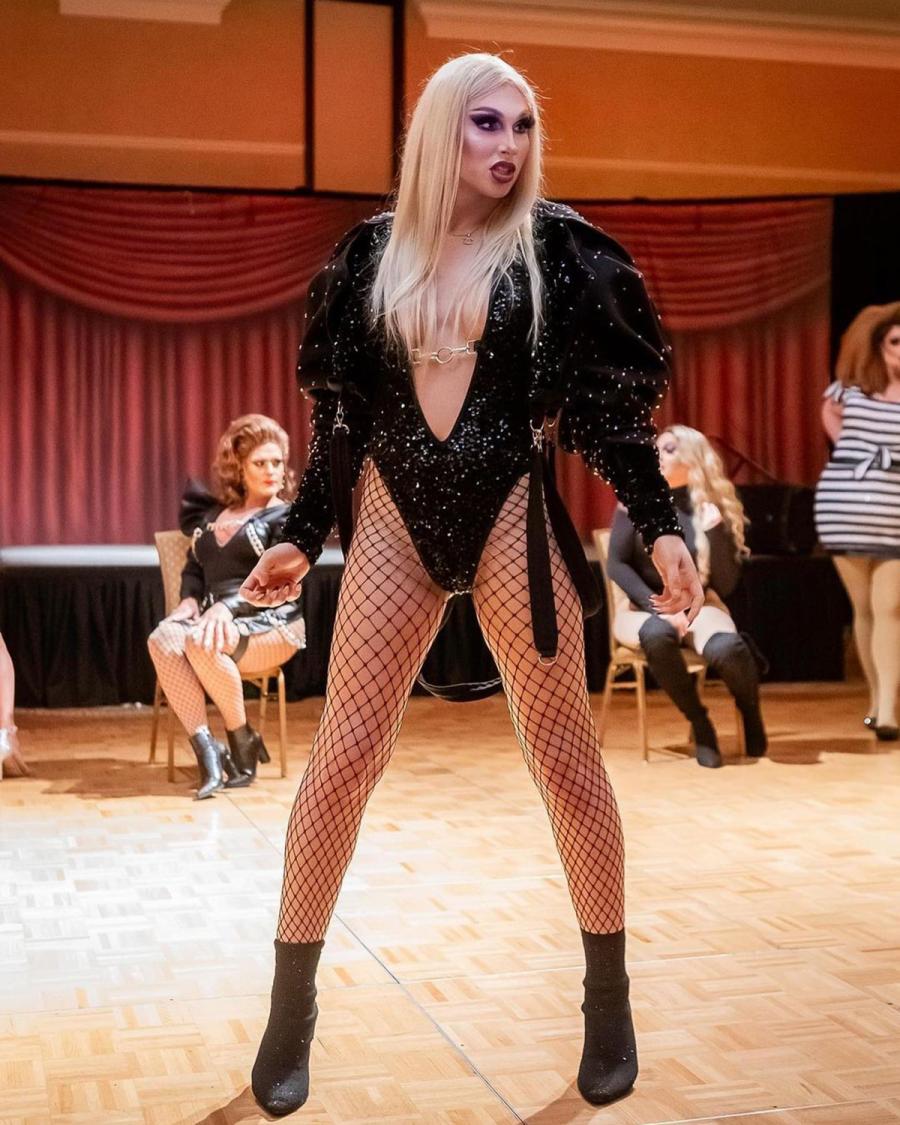 In addition to these two performances, attendees can participate in specially-themed games, collect giveaways, and expect "surprises" throughout the night. There will also be a Taylor Swift Photo Booth for capturing those "Instagram Worthy" moments, along with themed drinks inspired by Taylor Swift's top hits. As if that weren't enough, the event will feature a costume contest and the opportunity to exchange friendship bracelets with fellow "Swifties."
It's highly unlikely that Taylor Swift fans will take offense at this unique tribute event. "Swifties," as they are affectionately called, tend to be a diverse group. According to a Morning Consult survey published in March 2023, 53 percent of the country considers themselves fans of Swift, with 16 percent being "avid fans."
Here are some additional statistics from the survey:
Gender: 52 percent of Swift fans identify as female, while the rest are male.
Age: 45 percent of Swift fans belong to the Millennial generation, born between 1981 and 1996.
Favorite Album: Among "avid fans" surveyed, the favorite album is "1989," at 15 percent, with Swift's debut album "Taylor Swift" coming in a close second at 14 percent.
Political Affiliation: 55 percent of Swifties are Democrats, 23 percent are Independents, and 23 percent are Republicans.
Income: Swifties are generally young and may have limited means, with 49 percent reporting a household income of less than $50,000.
While attending a real Taylor Swift Eras Tour concert can be quite pricey, averaging $1,619 according to US News and World Report, the tickets for Koronazz's "Taylor Night: The Ultimate Taylor Party" are much more budget-friendly at just $15 each. The event is set for Thursday, October 26, and tickets can be purchased in advance on Eventbrite.
Most Recent Videos