SAN ANGELO, TX — Get ready to laugh until your sides ache as the San Angelo Performing Arts Center proudly presents Etta May and the Southern Fried Chicks featuring Sonya White and Leslie Norris, live at the Murphey Performance Hall on Saturday, October 14, 2023. This hilarious and heartwarming comedy event promises an unforgettable night of Southern humor and storytelling. Think Blue Collar Comedy Tour with better hair and a bigger attitude!
Etta May, the Queen of Southern Sass, and her troupe of talented comedians are set to deliver a side-splitting evening of family friendly comedy that celebrates the unique charm and quirks of Southern living. Known for her witty observations and uproarious tales, Etta May has performed her brand of clean comedy on Oprah, Showtime, Comic Strip Live, MTV, TNN, and as a guest commentator on "CBS Sunday Morning." Etta May is also winner of the prestigious American Comedy Awards "Comic of The Year," and so much more.
CMT's Documentary Series that featured the Blue Collar boys and Etta May celebrates her as one of the top southern comics in the business. Her hilarious performance on "The Comedy Store's 15th Anniversary Special," broadcast on NBC, nearly upstaged seasoned pros such as Robin Williams and Richard Pryor. Audiences may also be familiar with Etta May from the Bob & Tom, or the Rick & Bubba syndicated radio shows.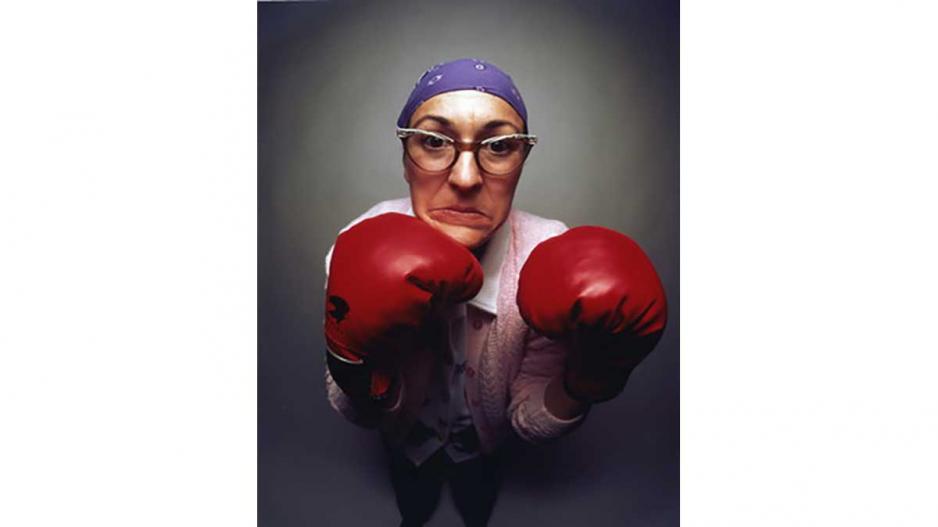 Sonya White combines Southern charm with city-wise street smarts that won her multiple appearances on Star Search (CBS), promo spots on Last Comic Standing (NBC), nomination for 'Best Female Performer' by Campus Activities Magazine, appearance on 'Girls Behaving Badly' (Oxygen), on 'Comedy Spotlight Roadtrip' (Comcast), and performances at the 'U.S. Comedy Arts Festival' (HBO, E!, Comedy Central).
Sonya's comedy is peppered with spot-on impersonations and sound effects. Her stand-up comedy show and her one woman show 'Airing Dirty Laundry' are based on real life experiences, interactions with friends & family, and hilarious reflections of the world at large.
Leslie Norris Townsend stands as one of the most uproarious and captivating comediennes of our time with over two decades of experience. Her remarkable ability to seamlessly blend stand-up comedy, music, and audience engagement has the power to evoke a rollercoaster of emotions, taking audiences on a journey from tears to unbridled laughter while leaving them motivated, mesmerized, and utterly enthralled.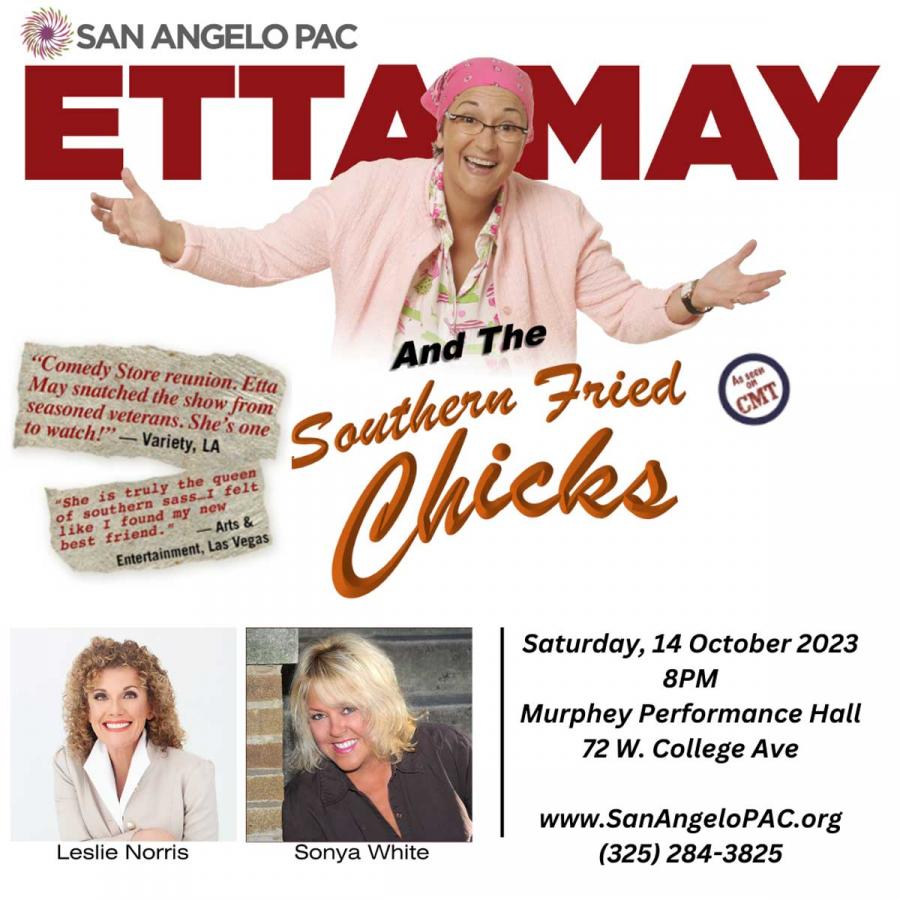 With a career that spans more than 30 television appearances, Leslie has graced the screens of Comedy Central, A&E's "An Evening at the Improv," and even showcased her comedic brilliance on memorable sketches featured on "The Tonight Show with Jay Leno." Her journey also includes a notable accomplishment as a Grand Finalist on the iconic talent competition, "Star Search."
Tickets to the performance start at $25 and VIP seats are $55 until sold out. You can choose your seats and purchase tickets online to the Etta May and the Southern Fried Chicks at the SAPAC website.
For more information, please visit the San Angelo Performing Arts Center at 82 Gillis Street, or online at sanangelopac.org. You may also call the Box Office at (325) 284-3825.
Yukio Kuniyuki heads The San Angelo Performing Arts Center that is a dynamic cultural hub dedicated to enriching the community through world-class entertainment and educational programs. The center hosts a diverse range of performances and events that celebrate the arts in all its forms.
What Happens When Women Over 60 Sneeze
Most Recent Videos