SAN ANTONIO, TX — If anyone is looking for family plans for a weekend getaway this fall, San Antonio's Traders Village can help. This spooky season, Traders Village will open a 10-acre Dinosaur-themed corn maze for families to enjoy in October. The maze will be open on weekends from October 7 through the end of November. Hours of operation are 10 a.m. to 5 p.m., Saturdays and Sundays.
Traders Village announced the corn maze on its Facebook page.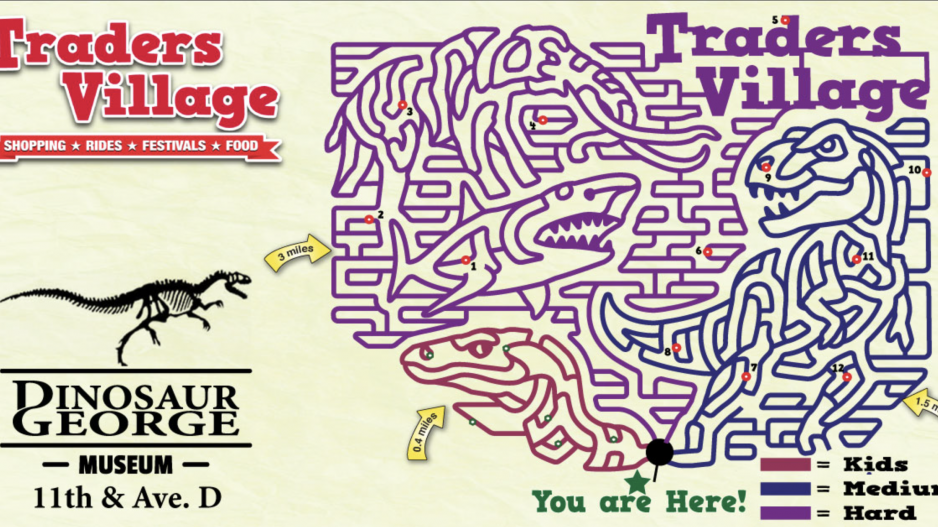 "We are celebrating Dinosaurs because we are VERY proud to have the Dinosaur George Museum at Traders Village," the Facebook post said. "Did you know our museum here at Traders Village has the largest variety of Predator Dinosaurs in one museum?  Also, we have on display the World's only Teenage T-Rex named Tinker.  Plus, we have tusks from a Wooly Mammoth, Jaws from the Mighty Megalodon, and so much more."
Admission to the corn maze, located at 9333 S Loop 410 at Old Pearsall Road, will be $11.99 per person. Guests can upgrade to the corn maze and all-day ride wristband for $17.99. Kids ages 2 and younger are free. Parking is $5 dollars per vehicle. Also featured will be a pumpkin patch, a petting zoo, and lots of activities for the entire family to enjoy.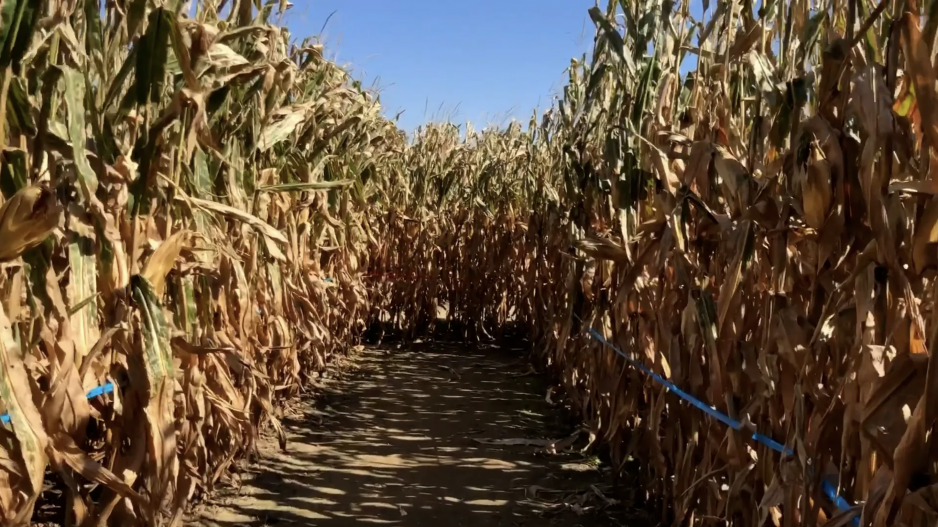 There are three trails located inside the maze for guests to choose from:
Easy - Designed for kids
Medium - Takes approximately 30 minutes to 1 hour to complete
Hard - Takes approximately 90 minutes to 2 hours to complete
The maze can be found at 9333 S Loop 410 at Old Persall Road in South West San Antonio.
Most Recent Videos