ARRAKIS— The new trailer for Dune Part Two has finally been released.
Warner Bros. and Legendary have dropped a second trailer for Denis Villeneuve's sequel to the 2020 hit "Dune".
The official synopsis reads:
Paul Atreides united with Chani and the Fremen while seeking revenge against the conspirators who destroyed his family. Facing a choice between the love of his life and the fate of the universe, he must prevent a terrible future only he can foresee.
Denis Villeneuve has returned to the director's chair after helming the first part that was released in 2021. In the Dune universe, spice is mined from Arrakis, and only Arrakis, and is used as a life extending drug and hyperspace fuel.
Paul Atreides, played by Timothee Chalamet, and his family go to Arrakis after his father, Duke Leto Areides, is assigned as it's fief ruler. Emperor Shaddam Corrino IV, played in Dune Part Two by Christopher Walken, sees House Atreides as a threat and works together with House Harkonnen to destroy House Atreides.
In Dune Part Two, Paul will fight with the Fremen warriors to take down the emperor and the evil Baron Vladimir Harkonnen, played by Stellen Skarsgard.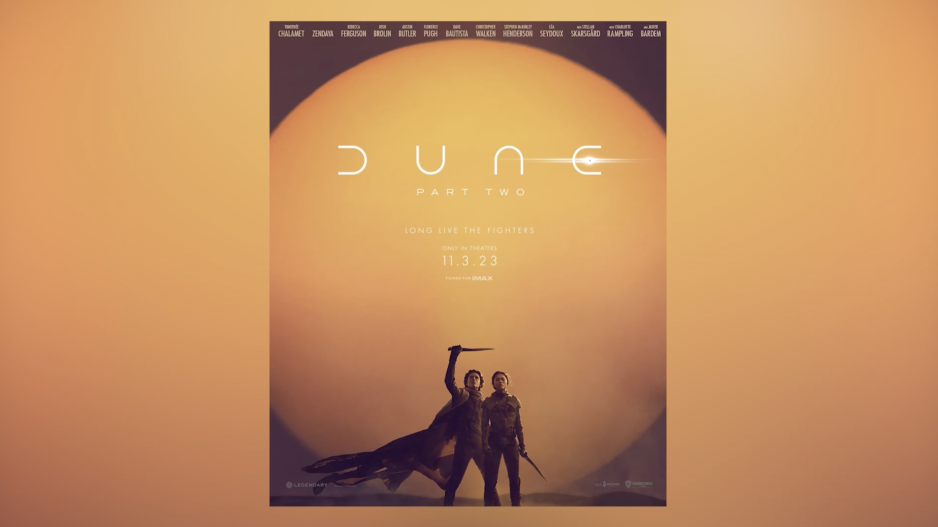 The Dune cast has been loaded since the first one and the actors returning are:
Timothee Chalamet (Intersteller, Call Me by Your Name) as Paul Atreides
Zendaya (Euphoria, Spider-Man: No Way Home) as Chani
Rebecca Ferguson (Mission Impossible: Fallout, Doctor Sleep) as Lady Jessica
Josh Brolin (Avengers: Endgame, No Country for Old Men) as Gurney Halleck
Dave Bautista (Guardians of the Galaxy, Blade Runner 2049) as Glossu "The Beast" Rabben
Stellen Skarsgard (Chernobyl, Good Will Hunting) as Baron Vladimir Harkonnen
Javier Barden (No Country for Old Men, Skyfall) as Stilgar
Stephen McKinley Henderson (Fences, Extremely Loud & Incredibly Close) as Thufir Hawat
Charlotte Rampling (Assassin's Creed, Red Sparrow) as Gaius Helen Mohaim
New cast members include:
Lea Seydoux (The French Dispatch, No Time to Die) as Lady Margot
Florence Pugh (Black Widow, Midsommer) as Princess Irulan
Christopher Walken (Seven Psychopaths, Batman Returns) as Emperor Shaddam Corrino IV
Austin Butler (Elvis, Once Upon a Time in Hollywood) as Feyd-Rautha
Dune Part Two is set to hit theaters on November 3, 2023.
Most Recent Videos