SAN ANGELO, TX — This is the sixth year for Wild West Fest, an annual music extravaganza that is held at the Bill Aylor Sr. Memorial RiverStage on the banks of the Concho River in downtown San Angelo every summer. The music event showcases a genre called Texas Country Music where artists stew rebellious lyrics with a southern rock sound and beat. Think Willie Nelson, the infamous outlaw Texas Country star from the early 1970s, mixed with Van Halen and Lynyrd Skynyrd.
This year's presenting sponsor for the festival is Velocity Tire, 506 San Jacinto, at the intersection of S. Bryant Blvd. and San Jacinto.
Over the past decade, Texas Country Music has merged somewhat with the traditional Nashville sound. Storied Texas Country acts like Randy Rogers owe at least some of his success to Nashville labels and songwriters. But Rogers' Nashville songwriters, such as Rodney Foster, are themselves steeped in Texas Country Music. Foster, who also wrote a large part of Nashville country star Keith Urban's trove of hits, grew up in Del Rio.
With the cross between Nashville and Texas Country now an open secret, Wild West Fest tips its hat to that by headlining Gary Allan. Allan will perform the finale on Saturday, July 29. Allan, who is from California originally, is a frequent critic of the pop-influenced country music, something the Texas Country Music artists precariously refer to as "Nashville Country."
For Allan, he told the Las Vegas Review-Journal a few years ago that all country music used to influence pop culture. Now it is just the opposite. Pop culture is influencing country music and that's not good, he said. Allan's music sits on the edges of both mainstream country and Americana (Americana is another way to describe Texas Country Music, usually by non-Texans).
"When I get too far in the Americana side, I put one right down the pike and get back over into the mainstream. Then when you get too far into the mainstream, you try to pull those other guys. That's been a dance my whole career," Allan told the Review-Journal in 2018.
Gary Allan - "Watching Airplanes"
Headlining Friday night at Wild West Fest will be Giovannie and the Hired Guns. "Gio" is the shorthand way to refer to the band that is "a high octane collision between rock and country." You may have to add a little Tejano in there, too. The band's latest record is titled, "Tejano Punk Boyz." The record contains the band's breakout hit, "Ramon Ayala."
Giovannie has grown up on the touring route that includes San Angelo. Formerly the band booked in smaller venues like Blaine's Pub until now when the band is packing larger venues like City Limits, as it did last month. Giovannie has large shoes to fill. Last year, the same slot was taken by Whiskey Myers, a band that has been a nationwide phenom for a number of years.
Giovannie & The Hired Guns - "Ramon Ayala" ft. Bo Bundy
Thomas Halfmann, producer of Wild West Fest, said that booking Gio for the opening night was somewhat a change in the way the music event has been packaged in the past. Opening nights could from now on be reserved for the fast-rising stars instead of the established superstars, he said. Halfmann is not alone in thinking Gio can fill Friday night's shoes. The band was just named iHeart Radio's "Best New Alternative and Rock Artist of The Year"
"I want San Angelo and Wild West Fest to be a catalyst for the careers of younger, fast-rising artists like Gio. This band is really good. They have a huge regional following that is only going to get bigger. Their show is high energy and they will put on huge a party Friday night," he said.
Texas Travel Awards named Wild West Fest the Music Festival of the Year for 2023. Halfmann believes that six years of successful events have proven that San Angelo can have a big voice in sculpting the Texas Country Music landscape. By booking Gio for the opening night, Halfmann is testing his music festivals heft in the Texas Country Music scene.
Many newcomers to the Texas Country Music scene will share the stage with Gary Allan and Gio. Friday's openers are Tyler Halverson, Braxton Keith and Mark David Manders. Manders will be the exception to the newcomer rule. Most in San Angelo are familiar with Manders. He was among the early artists who turned Blaine's Pub into a Texas Country Music shrine in the late 1990s. He wrote a song about it he titled, "Leaving San Angelo."
Saturday night's openers include Treaty Oak Revival, Jacob Stelly and Holly Beth. Treaty Oak Revival of Midland may be on the cusp of becoming the next big thing on the scene. It's sound is a little different than southern rock and country fusion. Rather, think of Treaty as the Blink 182 of the Texas Country Music scene. Their most popular song is "No Vacancy."
Treaty Oak Revival - No Vacancy unplugged
Wild West Fest expanded its format by incorporating San Angelo live music venues into its line-up last year. This year is no different. Friday night, July 28, the pre-game show is at The Martial Pint, 19 E Concho Ave., where Mila Rae and Travis Roberts will perform. After the show, the party moves to Blaine's Pub, 10 W. Harris Ave., and The House of FiFi DuBois. At Blaine's Trenton Fletcher will perform. At FiFi, Jesse Daniel takes the stage.
Saturday's pregame, also at Martial Pint, will feature Alex Aguilar and Cooper Mohrmann. After the Gary Allan performance, at Blaine's will be Wynn Williams, while at FiFi, local Texas Country Music band 12 Mile performs.
Wild West Fest is a fundraiser for three San Angelo non-profit organizations. This year's beneficiaries are West Texas Counseling and Guidance, the Wall FFA, and La Esperanza clinic.
"We really want to focus on bettering the mental and physical health of our community, while supporting the next generation. It's a blessing to have such a fun and interactive platform such as the festival to do just that," Halfmann said.
Wild West Fest kicks off this year's festival on Thursday, July 27, with an inaugural "Wild West Fest Bar Crawl''. The bar crawl will feature six acts across three different venues. To start the day Eddie Flint and local favorite Case Hardin take the stage at The Martial Pint. Following a quick stroll down the street to The House of FiFi Du Bois; Graycie York and Colby Acuff will have the dance floor packed. To cap the night off, Cole Barnhill and Palmer Anthony bring the electricity to Blaine's Pub.
Wild West Fest Schedule
Thursday, July 27, 2023
The Martial Pint, 19 E. Concho Ave.

5 p.m. - Eddie Flint
6 p.m. - Case Hardin

The House of FiFi Du Bois

7:30 p.m. - Graycie York
8:30 p.m. - Colby Acuff

Blaine's Pub, 10 W. Harris Ave.

10:30 p.m. - Cole Barnhill
11:30 p.m. - Palmer Anthony
Friday, July 28, 2023
Pre-Game at the Martial Pint, 19 E. Concho Ave.

4:45 p.m. - Mila Rae
5:30 p.m. - Travis Roberts

RiverStage

6:30 p.m. - Mark David Manders
7:15 p.m. - Braxton Keith
8:30 p.m. - Tyler Halverson
10:15 p.m. - Giovannie and the Hired Guns

After Party

Blaine's Pub, 10 W. Harris Ave.

12 a.m. - Trenton Fletcher

House of FiFi DuBois, 123 S. Chadbourne St.
Saturday, July 29, 2023
Pre-Game at the Martial Pint, 19 E. Concho Ave.

4 p.m. - Alex Aguilar
5 p.m. - Cooper Mohrmann

RiverStage

6:30 p.m. - Holly Beth
7:15 p.m. - Jacob Stelly
8:30 p.m. - Treaty Oak Revival 10:15 p.m. - Gary Allan

After Party

Blaine's Pub, 10 W. Harris Ave.
House of FiFi DuBois, 123 S. Chadbourne St.
Advance tickets are suggested especially if you want to get the VIP seats. Ticket prices range form $40 for general admission Friday night to $140 for VIP. You can also buy a two-day pass and save. Get tickets online here.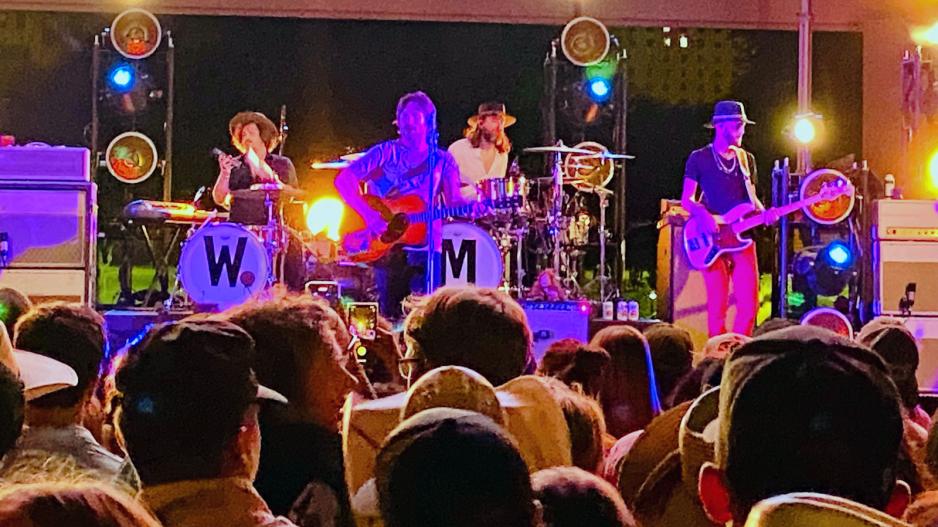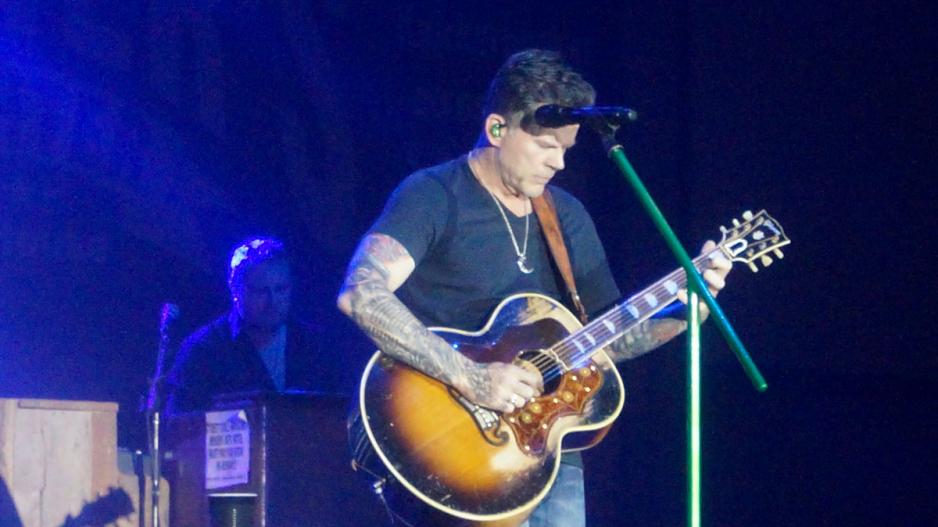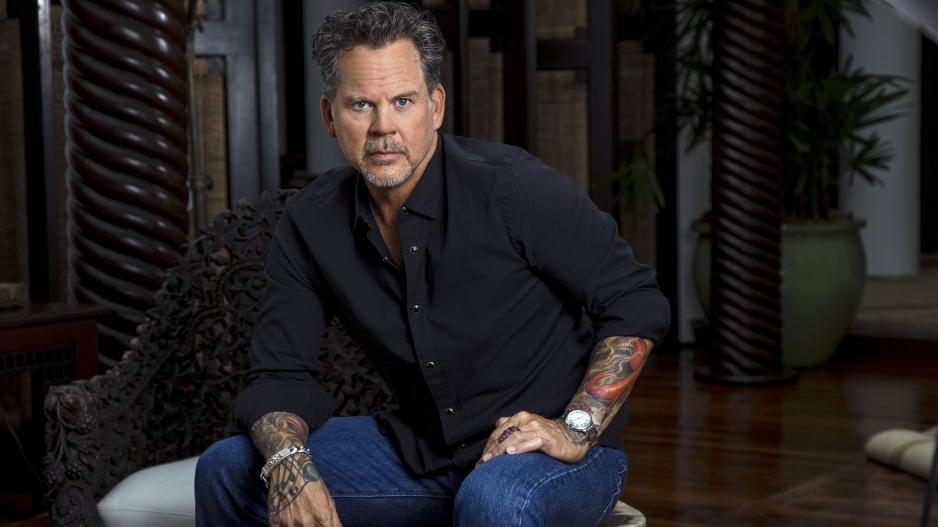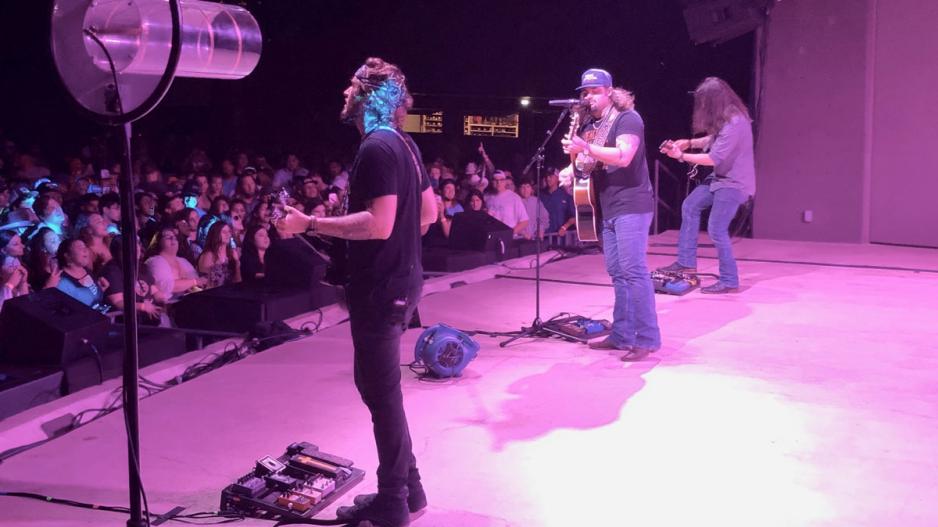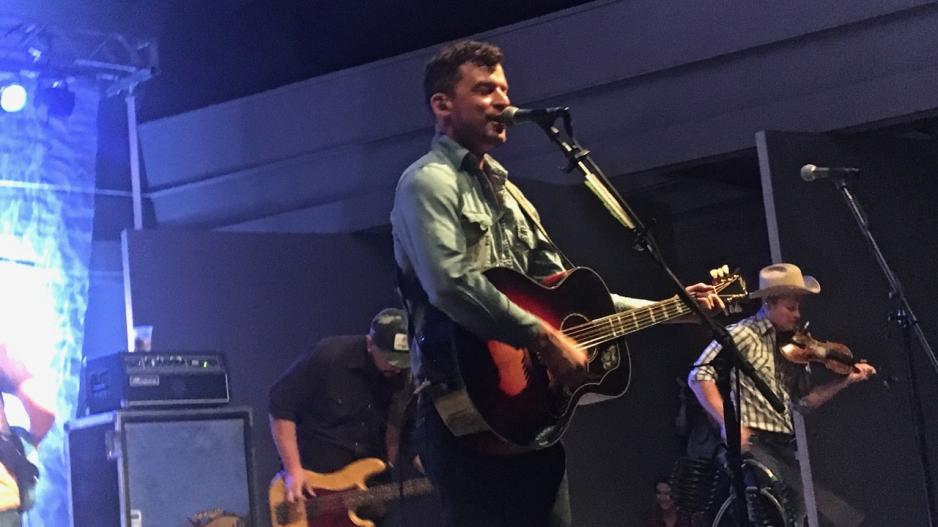 Most Recent Videos