SAN ANGELO, TX – San Angelo's big Texas Country music festival, Wild West Fest, announced this year's lineup on Tuesday.
According to Wild West Fest, the festival this year will be held on Jul. 27-29. On these three days there will be 22 bands including Tyler Halverson, Braxton Keith, Jacob Selly, and more. 
Headlining the festival will be Giovannie and the Hired Guns on Friday and Gary Allan on Saturday.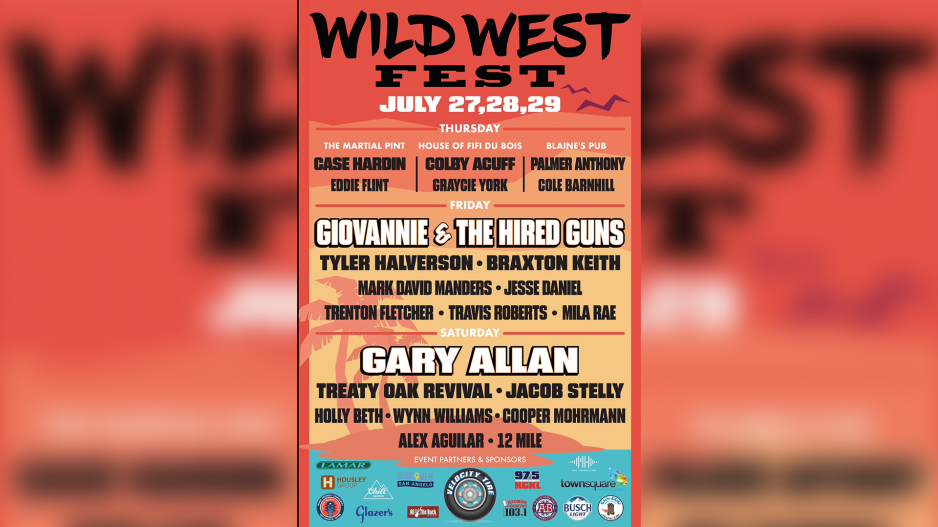 This year shows will be held the Martial Pint, the House of Fifi Du Bois, Blaine's Pub, and the Bill Aylor Memorial River Stage.
Tickets will go on sale Apr. 27 at 10 a.m.
Most Recent Videos