SAN ANGELO – Daylight Saving Time is here again.  The government has decided that time changes overnight tonight sometime between Saturday night and Sunday morning and this is your reminder to set all your clocks forward one hour before going to bed tonight so you are not late for anything on Sunday.  
On Sunday, most of the United States resumed daylight saving time, moving ahead one hour. The United States will resume standard time in November according to Reuters.  
This time last year, the U.S. Senate passed legislation that would make daylight saving time permanent starting in 2023, ending the twice-annual changing of clocks in a move promoted by supporters advocating brighter afternoons and more economic activity.
The Senate approved the measure, called the Sunshine Protection Act, unanimously by voice vote. The House of Representatives, which has held a committee hearing on the matter, was supposed to pass the bill before it could go to President Joe Biden to sign.  That never happened.
The White House has not said whether Biden supports it. A spokesman for House Speaker Nancy Pelosi declined to say if she supports the measure but said she was reviewing it closely at the time.
Senator Marco Rubio, one of the bill's sponsors, said supporters agreed the change would not take place until November 2023 after input from airlines and broadcasters.
So, the twice annual, and nonsensical changing of the clocks continues because this is the best solution your government can provide.  
Happy Daylight Saving Time.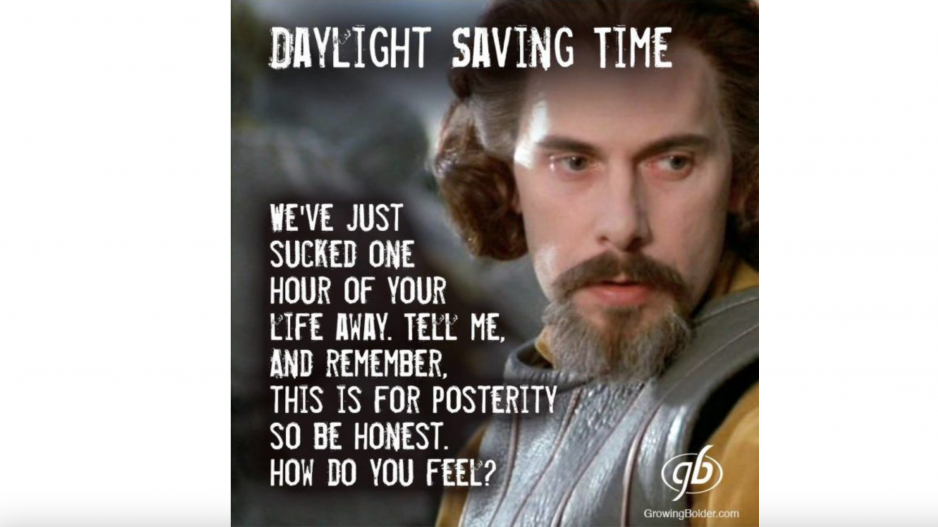 Most Recent Videos