SAN ANGELO, TX — The 2022 Community Tree Lighting Ceremony will take place at 5 p.m. Saturday, Dec. 3, in the parking lot at the corner of Concho Ave. and S. Chadbourne St.
The Lights of Christmas Parade will follow the ceremony at 6 p.m. downtown. Please see the following map for the parade route.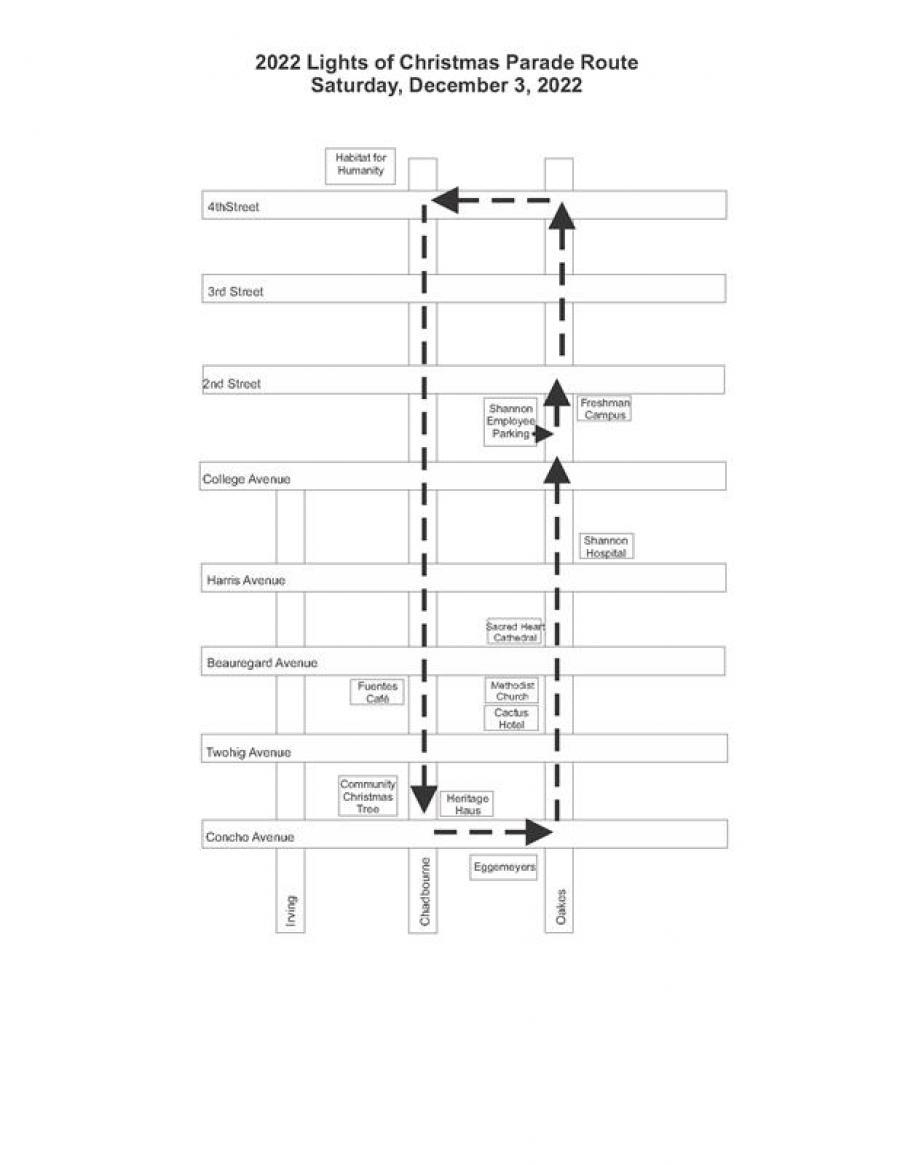 The Tour of Lights, an ongoing tour of Christmas lights along the Concho River downtown, begins Friday as well. The tour opens this Friday, Dec. 2, at 6 p.m. and will remain open through Dec. 31. Hours are 6 p.m.-10 p.m. Sunday through Thursday and 6 p.m. through midnight Fridays and Saturdays. Cars enter at S. Bryant Blvd. and 1st St, 598 W. 1st St.
The tree lighting, parade and Tour of Lights are events by Concho Christmas Celebration. For more information, visit conchochristmascelebration.com.
Most Recent Videos