SAN ANGELO, TX — The 19th Annual Posada was held Friday night at the McNease Convention Center. At the event, organized by Conexion San Angelo, children from anywhere in the county chose a gift for their very own with Santa Claus.
San Angelo businessman Tony Villarreal, the owner of a San Angelo State Farm Insurance agency at 1820 College Hills Blvd, said he has been among the many sponsors of the event since 2010.
"This could be the only time some of these kids can get a nice gift for Christmas," he said.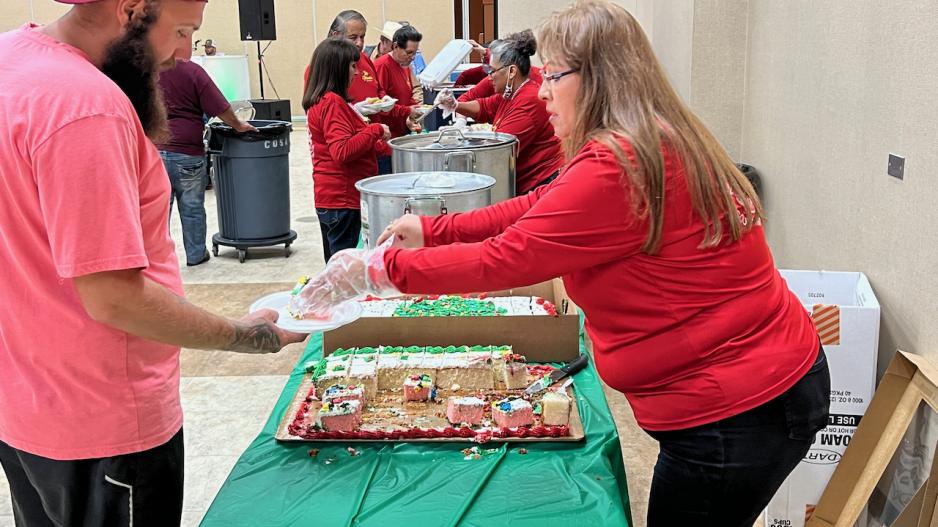 Supper was served consisting of tamales, beans and chicken fajitas topped with Julio's Corn Chips along with tasty desserts and traditional Mexican frescas.
During the dinner, the audience of around 300 parents, grandparents and children were entertained by a variety of performing artists. Among those performing was Romi Saldana who plays the saxophone. Romi has been blind all of his life. He said as a band student at Grape Creek ISD he would listen to his peers play the parts and practice them by ear. That set him on a path to be able to play the saxophone by ear. He credited his band director Ryan Tillman for helping him develop his musicianship. While saxophone is his passion, he has worked at the San Angelo Lighthouse for the blind since 2012.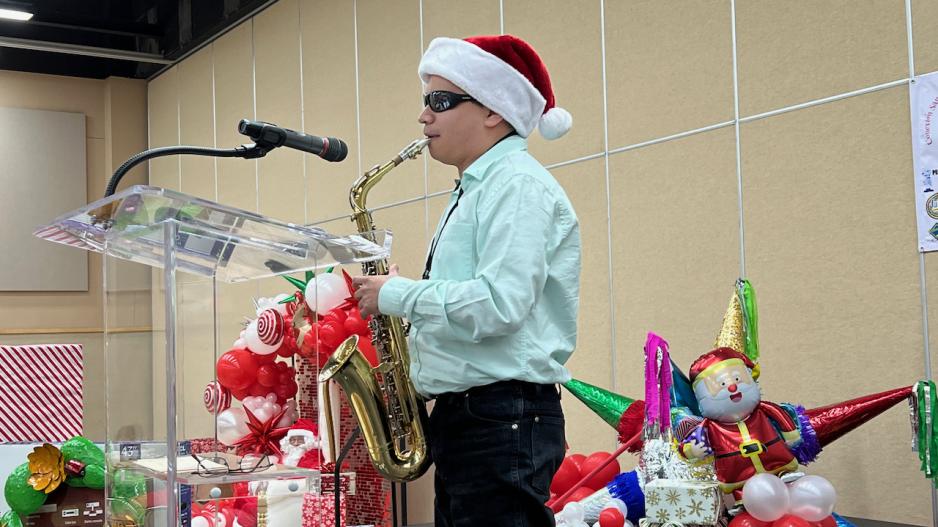 "Posada" means "lodging" or "hostal" and it is an annual Christmastime tradition in Mexico. The party traditionally honors the birth of Jesus Christ who was born in a manger after being turned away from a motel. In modern times, a Posada has become a celebration with food and friends. A piñata is part of the tradition. The idea is hitting a piñata while blindfolded represents that faith in the Lord is stronger than temptation. At this year's Posada, appropriately, a piñata of the Grinch was given away.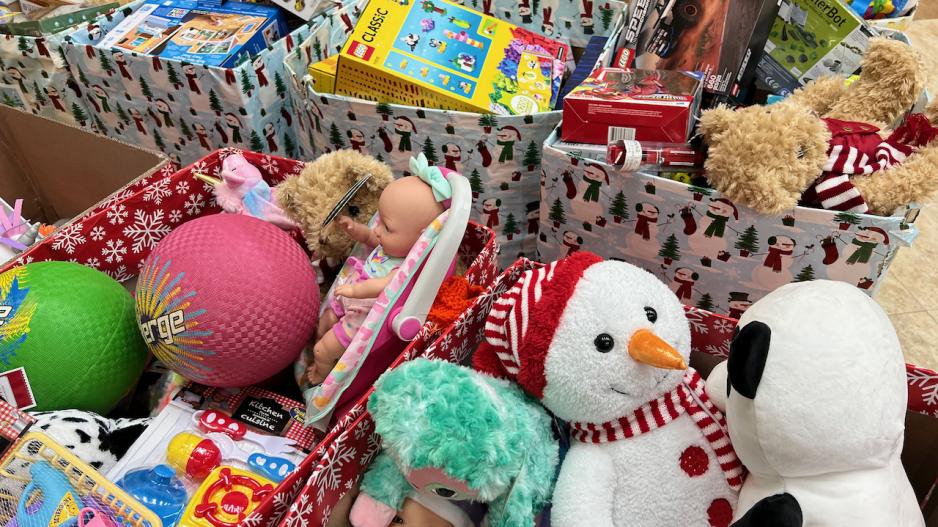 Toys that were gifted Friday evening were donated over the past three months at various drop off locations throughout San Angelo. Event organizer and the Publisher of Conexion San Angelo, Araceli Gutierrez, dedicated the event in memory of her husband, Gregorio. The founder of Conexion passed away of Covid-19 on December 13, 2020, almost a year ago. The Posada was Gregorio's vision and passion. His eyes would light up when he would describe its impact.
Most Recent Videos