SAN ANGELO,  TX – A nation wide survey was conducted to see what fast food restaurant had the best tacos recently.  A majority of states chose restaurants like Taco Bell or Chipotle. Texas however went with a surprising restaurant. 
According to the study published by TOP data, on Feb. 25, Taco Bell has been crowned America's favorite taco restaurant. A TOP Data study, which tracked visits to taco chains during the pandemic, showed Taco Bell winning the popularity contest across 22 states, Del Taco claimed the top spot in eight states and Moe's in seven.  
The surprising thing about the study was Texans did not go with any of those options. Instead Texans chose...El Pollo Loco.
El Pollo Loco is a fast food taco franchise that has a number of locations in major cities across the United States and Texas. There is currently not a El Pollo Loco in West Texas.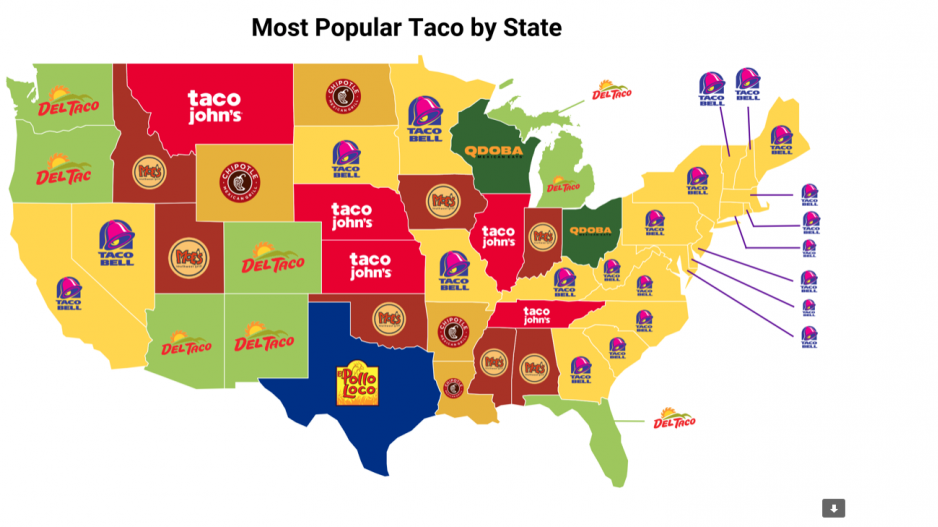 The TOP Data study also revealed that Americans have been reaching for extra tacos during the pandemic, with overall consumption increasing by 12.8%, that comes even though a surprising 23% of Americans don't eat tacos at all. 
Most Recent Videos