SAN ANGELO, TX -- Dia de Los Muertos is this week and the San Angelo Hispanic Heritage Museum and Cultural Center invites the entire community to join in the festivities.
The celebration of Dia de Los Muertos has been around for hundreds of years and is an integral part of Mexican culture. Traditionally, families build home altars to honor and remember loved ones who have passed away. 
On October 30, the public is invited to bring their ofrendas or offerings to the steps of the San Angelo Museum, 1 Love St. The public's ofrendas will be part of the first ever Dia de Los Muertos Community Altar. 
"Together we will celebrate the lives of our loved ones who are no longer with us by creating this community altar," said the San Angelo Hispanic Heritage Museum and Cultural Center in a statement. "The altar will be created with over 3,000 balloons and beautiful flowers."
Community members are invited to bring pictures of their loved ones in a frame - no glass - for the altar. In addition to the ofrendas, visitors can enjoy ballet folkloric dancers, purchase Dia de Los Muertos t-shirts, and experience face painting with a donation.
The drop off for the community altar begins at the kickoff on Friday, October 30 at 6 p.m. thru Sunday, November 1. All items should be picked up by Monday, November 2.
This will mark the beginning of the 3-day Virtual Dia de Los Muertos event and 5K Walk/Run.
The virtual fun run starts Oct. 29 at 8 a.m. and runners have until Nov. 2 at 6 p.m. to submit their times. The Dia De Los Muertos 5K/1K run is designed for you to walk or run in remembrance of a passed-away loved one. "It is through your health and well-being that you can honor the life and death of a friend or family member," the committee stated. Be sure to bring a photo in commemoration of these individuals to place on the altar at the race start/finish. Runners (and walkers, too) can register for the 5K Walk/Run here.
For more information visit sanangelohispanicheritage.org.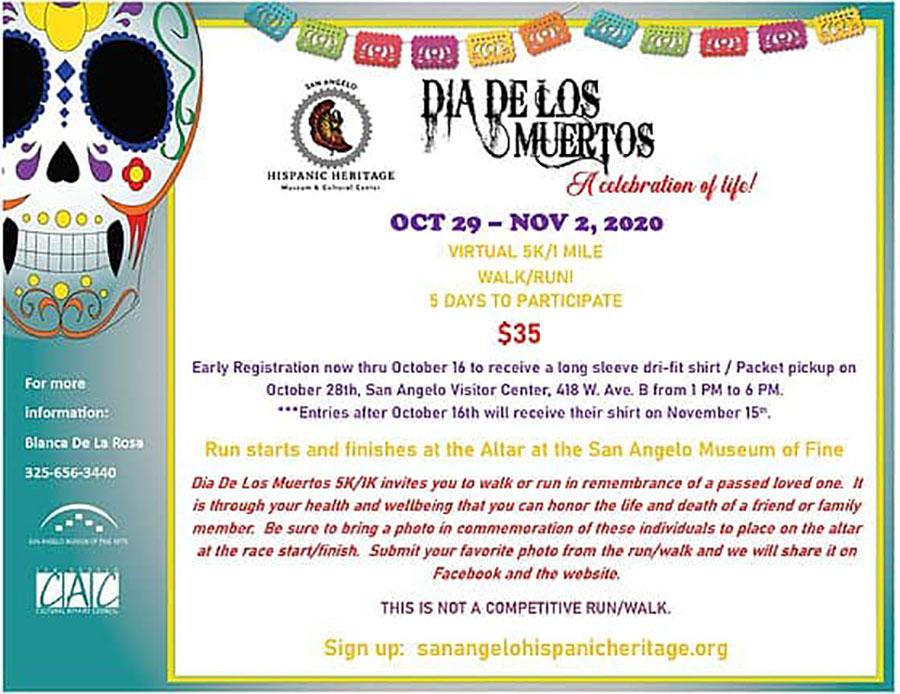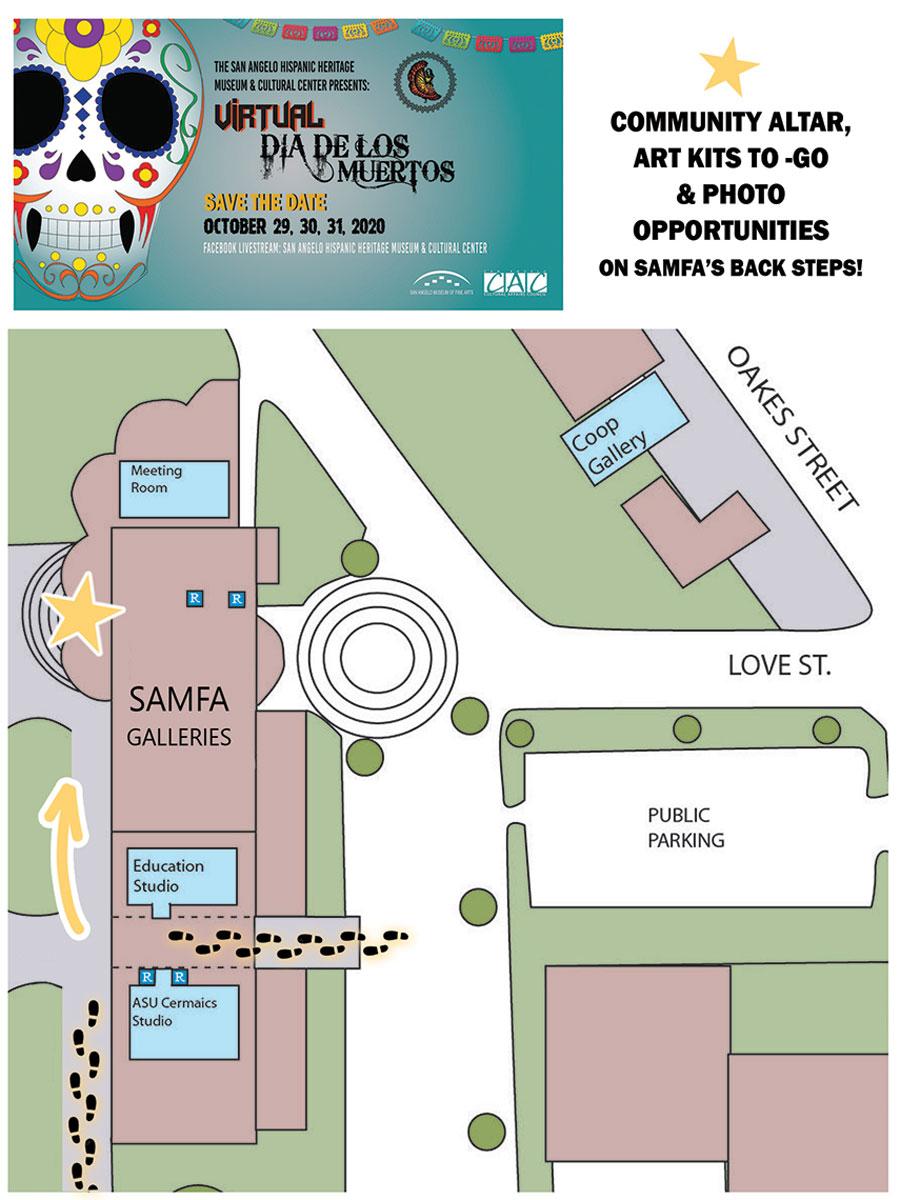 Most Recent Videos