WATCH: Koe Wetzel's 'Fuss and Fight' Brought Great Weather
SAN ANGELO, TX — With gritted teeth, Kris Randolph, the organizer of the Concho Valley Spring Jam had a decision to make Thursday afternoon. The weather forecast didn't look good. Scattered thunderstorms were forecast to hit San Angelo Friday afternoon and continue into the early evening. Friday was the first night of the three-day music festival, headlined by Texas Country Music phenom Koe Wetzel.
Randolph reviewed the weather data from a meteorologist from his hometown in Abilene and a forecaster from San Angelo's National Weather Service.
'Whatever we decide, we need to make the right decision based on safety of the audience," he said. The decision was, does he move the show for all three days to the coliseum or tough out the weather?
In the end, Randolph decided to keep the festival outdoors at the RiverStage in downtown San Angelo.
It was a good decision because the weather cooperated, and by the time Wetzel took the stage, the crowd approaching 3,000 chanting the signature "Koe F-ing Wetzel!" wasn't worried about the weather. It was time to heat up the 63-degree night sky.
Wetzel didn't disappoint. His high-energy show performing all of the songs from his popular current record, Noise Complaint, had the rowdy audience singing along from the first song.
See: The Rise of Koe is Accompanied by Noise Complaints
Wetzel's live show has matured and he worked the crowd like a maestro. It was as if Wetzel was everyone's best friend. That's how relatable his songs are.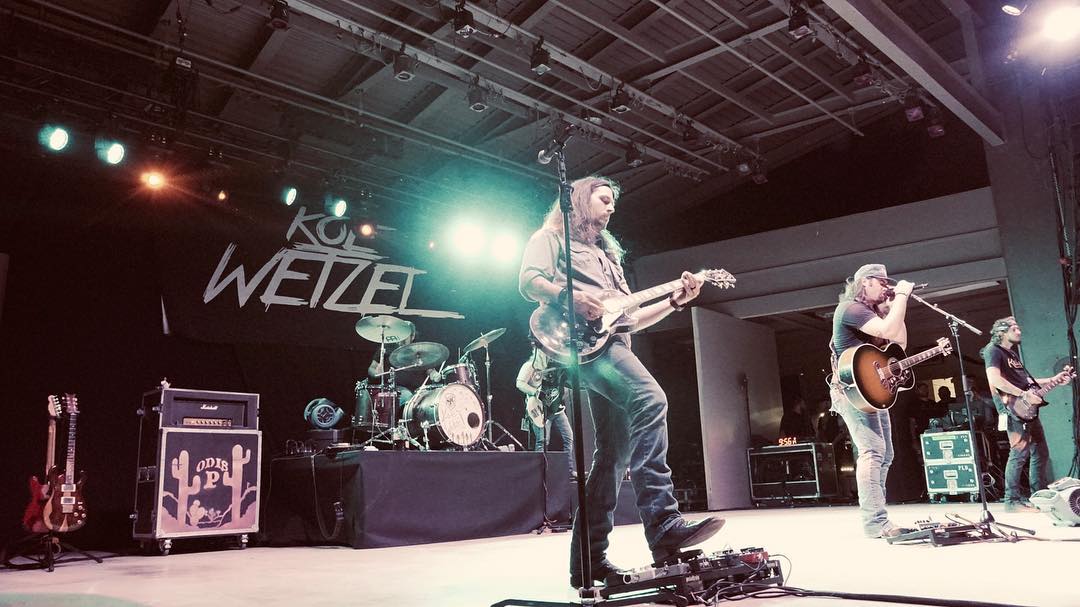 Above: Koe Wetzel at San Angelo's RiverStage on May 3, 2019. (LIVE! Photo/Manny Diaz)
Fuss & Fight, the song that in the beginning sounds like a hyped-up version of ZZ Top's "La Grange," has been expanded with interludes of Wetzel's extemporaneous remarks explaining why he wrote the song: His lady wasn't treating him right, he said. He's leaving rather than "fuss and fight with you."
WATCH:
The Concho Valley Spring Jam is title-sponsored by Fun Town RV in San Angelo and continues Saturday, May 4, when gates open at the RiverStage at 3 p.m.
Cody Jinks headlines Saturday's show. Opening for Jinks are The Dirty River Boys, TexWestus, Chris Colston, and Mark Powell.
Tickets are available at Blair's Western Wear or online at Stubwire. The weather is forecasted to be sunny and clear.
Get more stories like this by signing up for our daily newsletter, The LIVE! Daily.