Here's Why Flatland Cavalry is Headed for San Angelo's RiverStage
SAN ANGELO, TX — Flatland Cavalry is already wildly popular and they rose out of the northern Texas music circuit where many musicians have risen to national preeminence in the Americana genre of music before.
The wellspring of the northern route of the Texas music scene starts in Lubbock, then winds through San Angelo and Stephenville to Fort Worth. Flatland, as they are called, followed the path blazed by Pat Green, Josh Abbott, Wade Bowen, William Clark Green, Dolly Shine and 6 Market Blvd, Koe Wetzel, and Dalton Domino. It didn't take long for the five-person ensemble to outgrow small though iconic venues like Blaine's Pub.
WATCH: "One I Want" recorded at Steamboat Springs, Colorado MusicFest in 2018:

The next time you'll have a a chance to see them in San Angelo, Flatland Cavalry opens for William Clark Green on March 1 at the Wild West Fest in San Angelo's RiverStage.
The band formed in Lubbock first attracted attention with their EP 'Come May' in 2015 and their first full length album, 'Humble Folks' the next year.
WATCH: "A Life Where We Work Out"

On Jan. 18, Flatland Cavalry released their much anticipated sophomore album, 'Homeland Insecurity'.
"People, through social media are saying really nice things," the band's lead singer and main songwriter Cleto Cordero said.
This new album follows some major changes for the band including Wesley Hall replacing Laura Jane on fiddle and new developments to their sound.
"I think it's just more mature over all," Cordero said. "The musicianship and the writing and the music and everything, I think it's just kind of showcased how much we've grown up in the past three years."
'Homeland Insecurity' addresses more mature topics than the fun- and love-focused songs of the past album.
"All the songs I had together, I realized they all have this recurring theme," Cordero reflected. "'Pretty Women' is dealing with insecurity, "Ashes" is like we're all gonna die one day and we're insecure about life in general."
LISTEN: "Ashes"

Some of those songs and themes were so raw that Cordero was afraid they might "get [him] in trouble". Specifically the song "Pretty Women" that focuses on the emotions women hide behind a face of makeup.
"You see a bunch of pretty girls out there, beautiful women, and then you might try to talk to them and they seem like they're cold and you wonder why," he said. "There's a story there." And the stories are what seem to be most important to Cordero and the rest of Flatland Cavalry.
LISTEN:" "Pretty Women"

"We're a bunch of saps," he laughed. "We're intentional. It's sentimental I guess. All the songs are like 'man I've felt this and I know I want someone else to feel it'. Because there are stories that everyone has that maybe are things people don't want to talk about or that you put into your writing or something that people are like 'oh I'm glad you said that'."
People have connected with the very emotional songs that Cordero laughed about. According to Spotify, the band has 225,831 monthly listeners on that platform alone. Most of these listeners come from major Texas cities such as Dallas, Houston, Austin, and San Antonio. But Flatland Cavalry does have fans outside of Texas as well.
"The turnout for shows out-of-state have been incredible," Cordero said.
Their extensive touring has also helped them on their path to maturity and to grow as songwriters.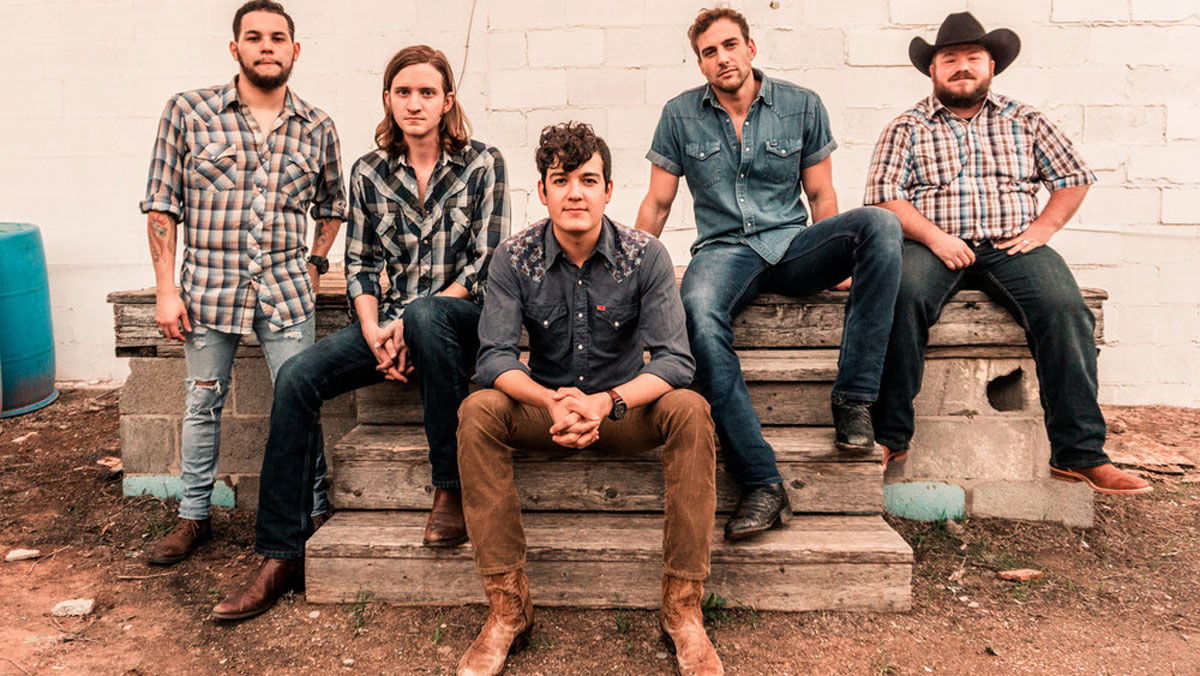 Above: Flatland Cavalry. (Contributed/Flatland Cavalry)
"You meet so many people," Cordero said of the tours. "I think you realize that we're just all people. Everybody's got that little bit of timidity in them, but we don't have to. It's just growing into who you are and being comfortable with that and whatever all that means and just sharing that with people and bringing that out of people."
Flatland Cavalry are only two months into their tour for 'Homeland Security' and are sure to meet many more people along the way.
They will be playing in San Angelo on March 1 at Wild West Fest at the RiverStage along with William Clark Green and Kody West. Tickets are available at Blair's Western Wear and online at StubWire.
Get more stories like this by signing up for our daily newsletter, The LIVE! Daily.