Twin Peaks Miss San Angelo Wins Top 10 at Annual Bikini Contest
SAN ANGELO, TX — Twin Peaks Restaurants' Annual Bikini Contest was held at The Bomb Factory in Dallas on Tuesday, June 26. Miss Twin Peaks San Angelo, Leslie Sansom, competed against 81 other Twin Peaks women from around the country.
Sansom, 19, was voted the 2018 Miss San Angelo and she was chosen to compete in the Annual Bikini Contest to represent San Angelo Twin Peaks.
Leslie has been working at Twin Peaks San Angelo since November and she is a student at Angelo State University as a marketing major.
"I had so much fun," said Leslie. "It was such an amazing experience, but I was a little nervous at first."
Leslie explained the ins and outs of the competition; "we were first fitted in red bikinis and that is what we started the competition in.
We came out and walked the stage then went backstage after introductions and changed into our own neon bikinis, which was my favorite. After that we went backstage again and changed into a neon party outfit or rave wear. Different groups had different color themes and my group's color was turquois.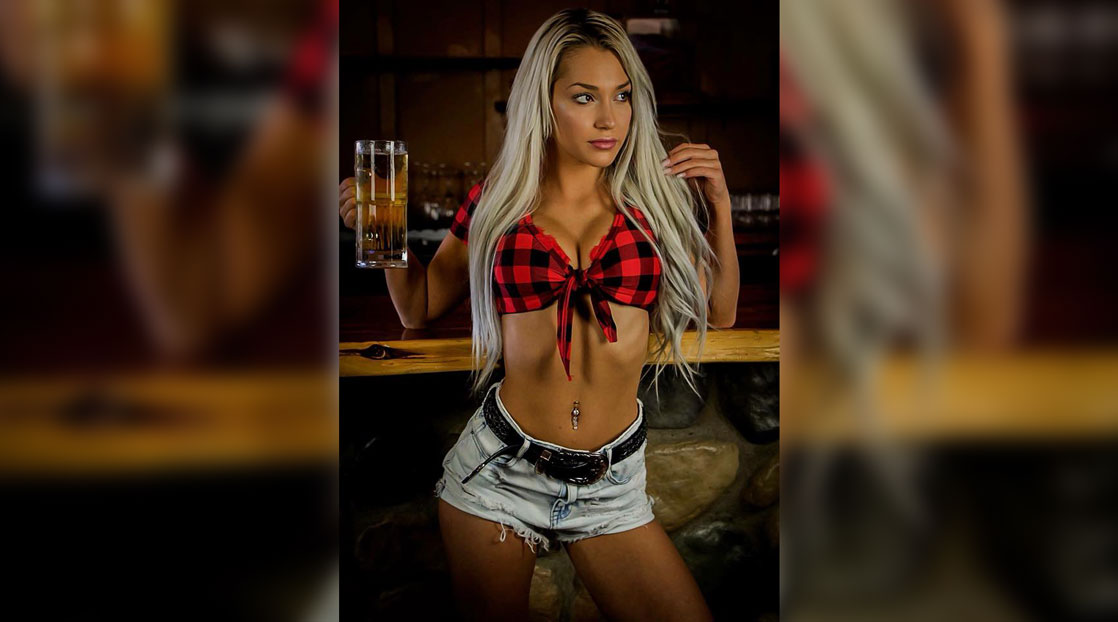 When we went backstage after the neon rave wear, we changed back into our red bikinis.
Miss Popular, Miss Revenge, and Miss Congeniality was announced and so was Top 10."
The Top 10 contestants were given three questions on stage.
"The questions were probably the hardest part because some of the questions were things I hadn't thought of yet, like Where do you see yourself in 10 years? and if you won the lottery what is the first thing you would buy?" said Leslie. "But overall it was just an amazing experience."
Leslie was selected as one of the Top 10 contestants and she was dressed in a neon lumberjack outfit to answer questions on stage and do a final walk through.
The finalists then went back to change into their red bikinis and that is when the Top Three were announced.
"I am so happy about being Top Ten," said Leslie. "I was competing against some of the most beautiful, confident girls I've ever seen, but they were all so nice.
"I will be so much more prepared next year. I had no idea we can go as big as some girls did. There is only up from here."
Leslie Sansom is a Twin Peaks bartender and is set to graduate in 2020 from Angelo State. Her Instagram name is leslie_sansom.
"I had such great support from my friends and co-workers here at Twin Peaks. I couldn't ask for a better group of people to work with."
Get more stories like this by signing up for our daily newsletter, The LIVE! Daily.