Cork and Pig Tavern Makes a Move in May
SAN ANGELO, TX — Cork and Pig Tavern is making a move in May. The popular eatery is moving their location to the vacant building down the road.
CPT will be setting up shop in the Johnny Carino's building located at 1407 Knickerbocker Road. The building is under minor renovations for the opening in May, according to the sign outside the Carino's location.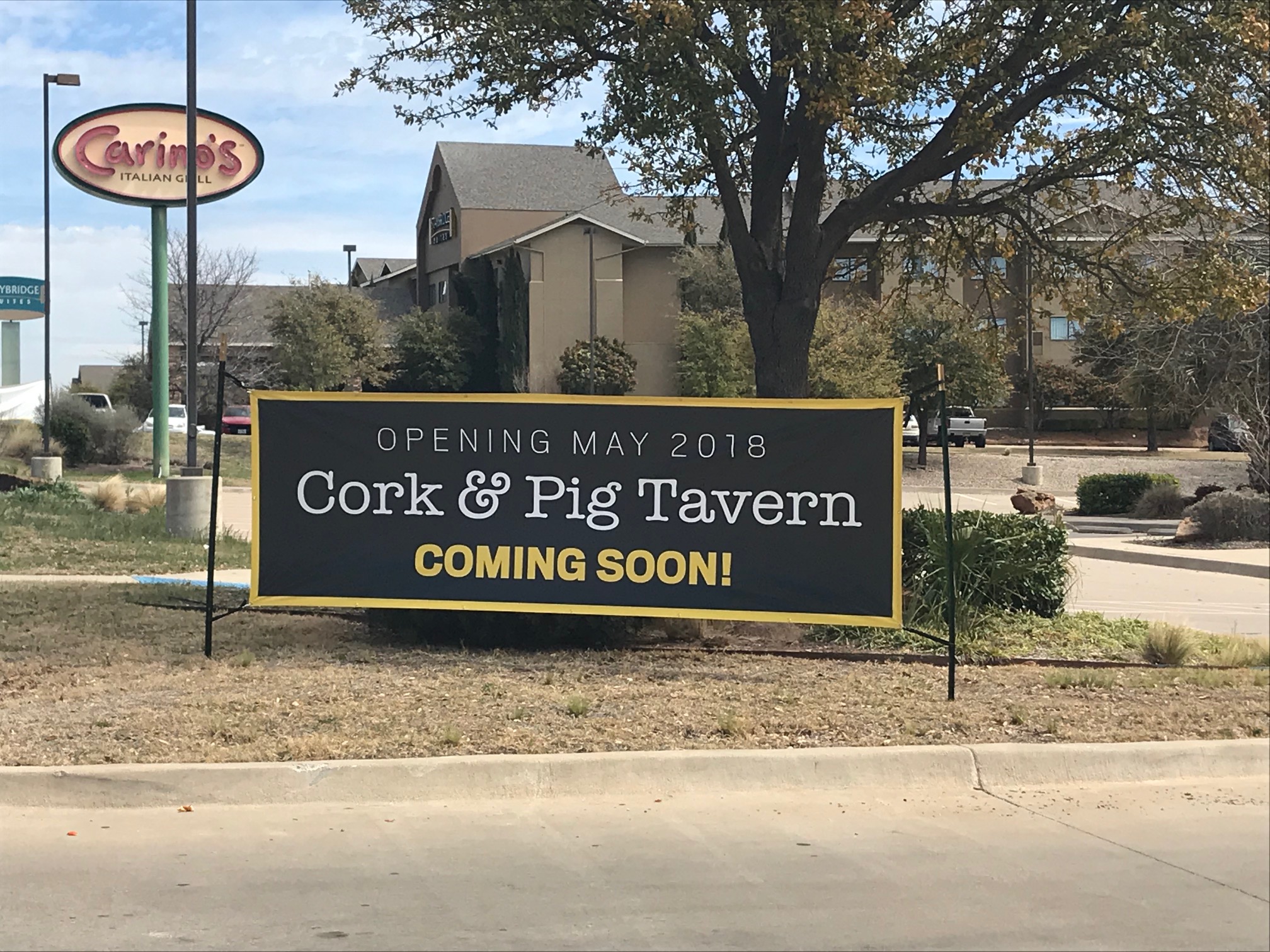 "Cork and Pig is a unique, chef-driven blend of brick oven pizzas, gourmet salads, and an array of signature entrees, sandwiches, and mouthwatering apps and sides," according to corkandpig.com.
Cork and Pig San Angelo is one of three locations. The other locations are in Odessa and Fort Worth.
The location is bigger than the building they are in now at 2201 Knickerbocker Rd, including the kitchen and the parking lot.
Get more stories like this by signing up for our daily newsletter, The LIVE! Daily.