Dean Seltzer and The Redneck Mothers
Dean Seltzer and The Redneck Mothers are an act of energy.  Throughout their webpage, Facebook account, well anywhere you see them - they can best be described as ENERGY.  High voltage, unique, Red Dirt that promises to entertain.  And true to form - the biography, written by Dean Seltzer instead of the usual press manager, says it all...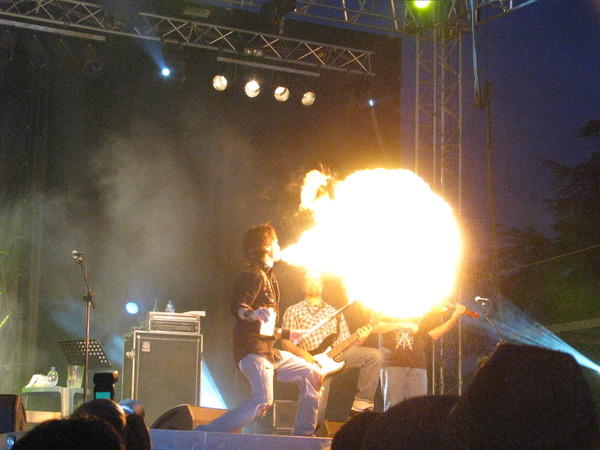 "Hi – I'm Dean – I play music. Like any male musician on the planet I started playing guitar and singing to pick up girls – and any guy with a guitar in his hands that tells you differently is a frickin liar – especially if you're cute and female when you ask. I figure if Mic Jagger can get women with his ugly mug there must be something to this whole music thing. For those that care about history - I was born in Odessa Texas behind Nimitz Junior high (well, not literally behind the school – like in a dumpster or anything) I was born in a HOUSE which was directly behind the school. Growing up I lived in Austin, Dallas, and Nashville and went to college in Tallahassee Florida. I've back packed across Europe, lived in a Colorado ski town teaching snowboarding for a season, worked as a horseback riding instructor at a YMCA camp outside Fort Worth, been on a movie set with Jet Lee as a stunt man, was a division 1A cheerleader for 3 seasons, spent a summer as a surf bum in San Diego and have earned an A class skydiving license - oh and I'm in a band too."
"I play music because I love it and have no desire to do anything else – you 'd have to – this job is not easy, steady or lucrative work (well, sometimes it's lucrative...) "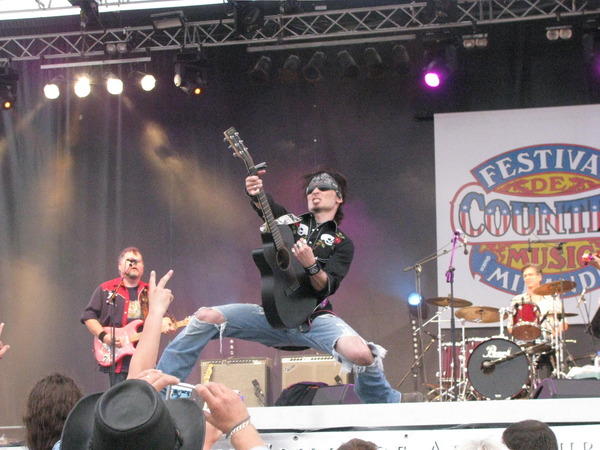 "If you're impressed by name dropping we've done shows with Dwight Yokam, Aaron Tippin, Molly Hatchet, Bad Company, Jimmy Vaughn, Charlie Daniels, David Allen Coe, Billy Joe Shaver, Pat, Cory, Roger, Reckless, Cross, JJ Walker…… you get the idea yet? Biggest crowd I've ever played in front of – 56,000. Smallest crowd I've ever played in front of at a public establishment – 2 (not counting my dog.)" He loves doggos too! Le sigh.
"The Shtick - "high energy obnoxious redneck rock n roll." That's what he calls it.   His fans leave reviews like, "Dean Seltzer & The Redneck Mothers make you feel like the party is going to blow the roof off the place and you want to be a part of it!" (Lonnie F.)

Whether you listen to what fans say, press say, or Dean himself - one thing is for sure - these guys are on fire!  Check out their tour schedule which includes tonight and tomorrow, Feb. 9 and 10, at Whiskey River Saloon at 125 East Concho.  And if that hasn't gotten you fired up listen to the music video below!
Get more stories like this by
signing up for our daily newsletter, The LIVE! Daily
.