New Eatery Opens in Downtown San Angelo; Knosh
SAN ANGELO, TX -- Knosh, the newest downtown eatery and lounge, is open for business. Knosh is located at 208 South Oakes, in the old Sealy Flats building.
But with a remodeled interior that includes fresh paint, new tables, and new lighting, and if early indications hold true, Knosh will have its own fame.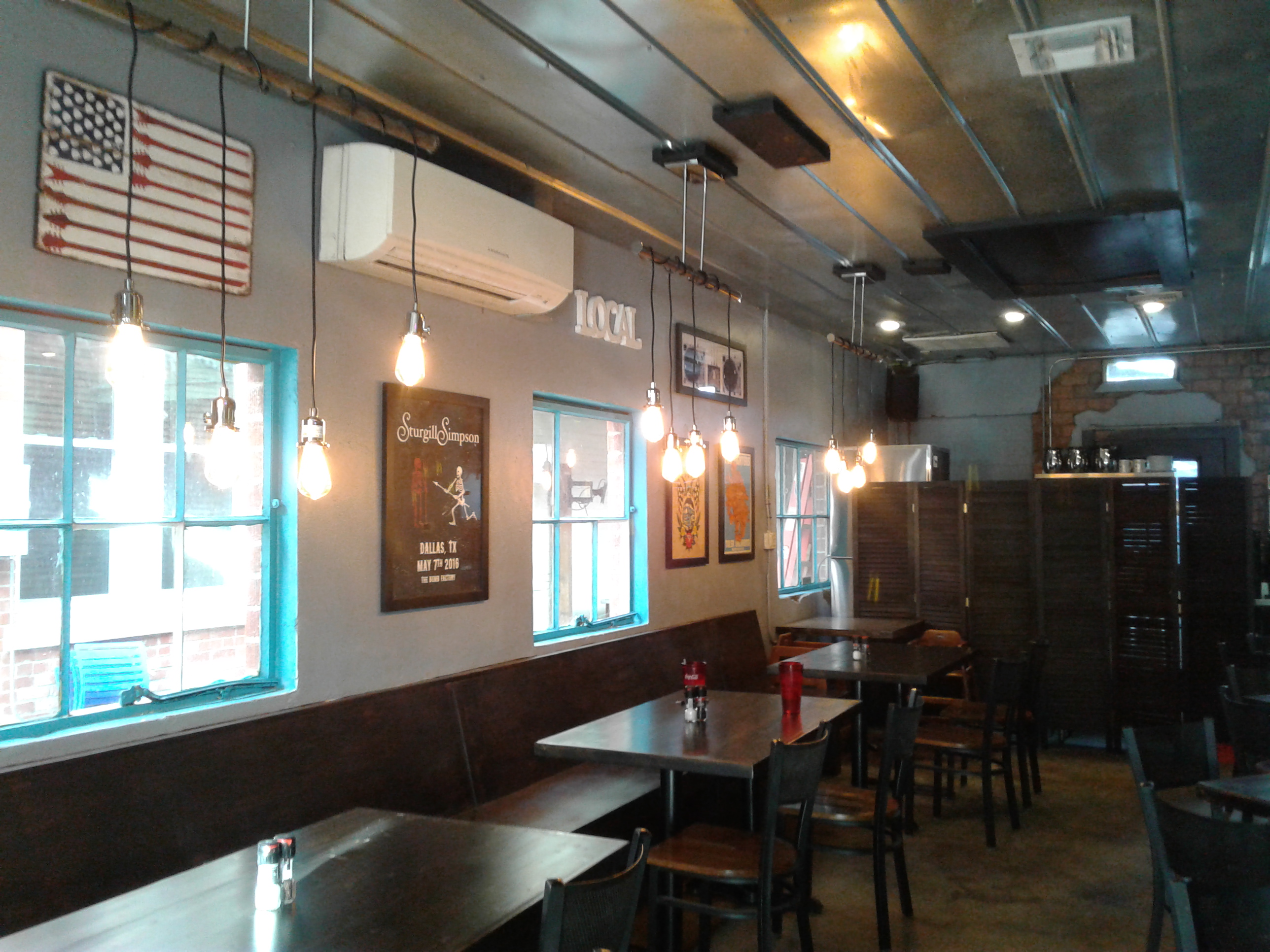 Jeanna and Derrick Hoffman, also the owners of Shenanigans, first got the idea to open Knosh in October of last year.
"We do a lot at Shenanigans, but here we want to be a restaurant first and showcase our food," said Jeanna.
"Shenanigans is primarily a bar, and you have people who want to come there because it is a bar, and watch the games. And people who don't want to come there because it is a bar."
"We just wanted to focus on this as a family style restaurant. We're a family friendly place."
Alcoholic beverages are served at Knosh, but the menu is an attraction all on its own, including
Smoked Primed Rib, Rocky Mountain Oysters, and Seared AHI Tuna.
And there are also diner's favorites such as Steak Fingers, Chicken Strips, and Onion Rings.
The front and back patio are available for eating, and the back patio is now paved.
Catering is also available and hosting special events.
Asked about music, "We're a bunch of 90s grunge kids," Jeanna said.
"We're going to keep it young," Derrick said, laughing. "We want it to be relaxing, but have a little vibe to it."
"Having live music won't be our main focus, but we're not opposed to it."
"We had our soft opening on Thursday with family and friends."
"It was a good turn-out. It's always better to practice with family and friends than the general public."
As to community support, Derrick commented, "It's important for the community to support local businesses rather than the chains that come in."
"It's better for the economy. Our money stays here."
Del Velasquez, Executive Director of Downtown San Angelo, attended the soft opening on Thursday night and had this to say.
"We are extremely excited about Knosh opening up in downtown San Angelo."
"The Hoffman family has a track record of success. Their faith in downtown clearly demonstrates that downtown San Angelo is moving in the right direction."
Hours of operation vary by day. Please check Knosh' Face Book page or online at http://www.knoshrestaurant.com. Or call 325. 325-276-3687.
Get more stories like this by
signing up for our daily newsletter, The LIVE! Daily
.