Dark Side Comics to Host First Annual Free Comic Book Day In May
SAN ANGELO, TX - Last year, San Angelo experienced its first comic convention, which was a huge success (click here). There were oodles of comic books for sale, artists, authors and celebrities on site, and just about any kind of comic related piece of memorabilia one could ever dream of.  Many agree perhaps the best part of the show was seeing people dressed as their favorite characters in full costume.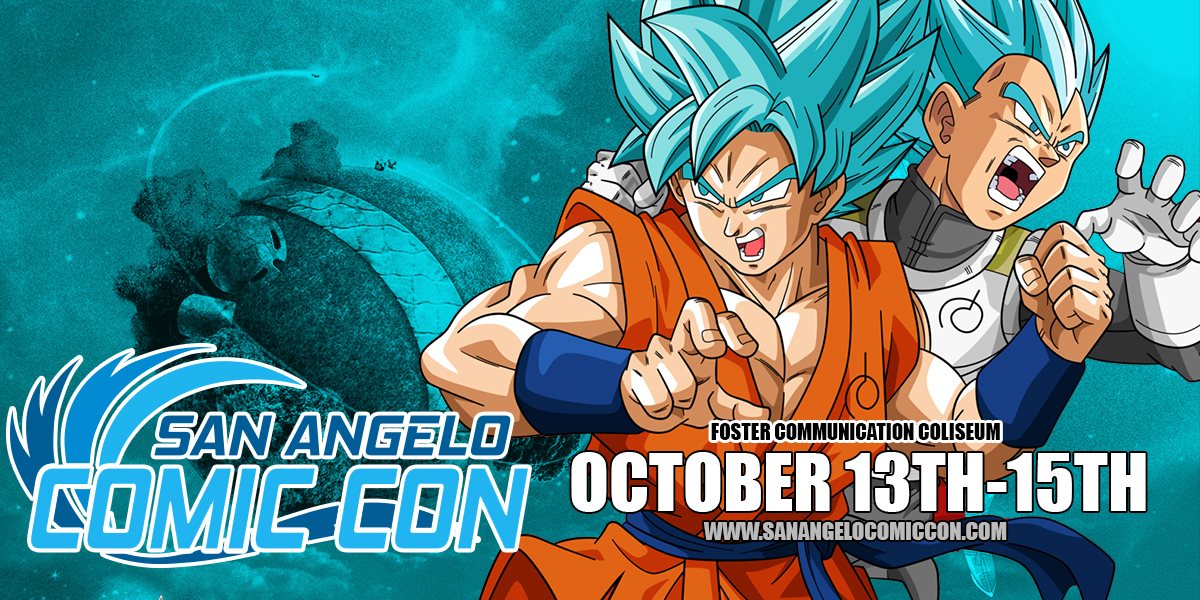 Comic Con is not scheduled to come back until the fall, but if you are a comic enthusiast and looking for a family friendly event to attend sooner, Dark Side Comics, located at 1504 W. Beauregard (across from MHMR), has something lined up right here in San Angelo in just a few weeks.
Sarah Dunn volunteer coordinator for San Angelo Comic Con said,  "I am working closely with DSC to throw a Free Comic Book Day/Arc of San Angelo Autism Fundraiser on Saturday, May 6. This is the first year we are raising money for Arc, and we plan on making our Free Comic Book Day an annual event."
The Arc of San Angelo is committed to expanding opportunities for people with disabilities to be included in their communities. The organization supports families, advances public policies, provides training programs, and builds a local network of advocates.
Dunn said, "Dark Side Comics has been in business since June of 2015. The owner is Lynn Caine, and they have been at this location for about a year. The comics they have range anywhere from kid friendly to adult friendly. The establishment is like a mini Hastings, and they sell anything ranging from Pops!, action figures, collectible cards, Magic the Gathering cards and one-of-a-kind paintings." 
For this event, there will be a ton of silent auctions going on as well, Dunn noted. 
"Some of the items include authentic autographs from Carrie Fisher, Glen Moreshower (from Transformers), Supergirl, C.V.P. (Concho Valley Paranormal), numerous gift cards from several restaurants around town, a gift card to BackBeat Music Store, and much more!" she said.
Additionally, Diamond Comics does Free Comic Book Day every first Saturday in May to promote reading for people of all ages, and send out a variety of comics that are different each year.
The Carl C. Anderson, Sr. and Marie Jo Anderson Charitable Foundation have also offered a Challenge Grant to The Arc of San Angelo. The foundation will match all donations up to $10,000. The donations count double until the goal is met.
Overall, Dark Side Comics/ San Angelo Comic Con have a variety of charities they do events for, and this is one of them.
"We will be doing a few more this year for charities as well," Dunn added.
DSC will be accepting donations all the way up to May 6, and representatives from Arc will be at the store for the event to help celebrate this day and accept all donations raised.
"[Currently,] we have a raffle going on; Jackie Mercer, a local artist painted 'Rocky' the Red Power and Steve Cardenas the actor who was 'Rocky' from Mighty Morphin Power Rangers signed it," Dunn said. "You can buy raffle tickets now for it; the price is $1 a ticket."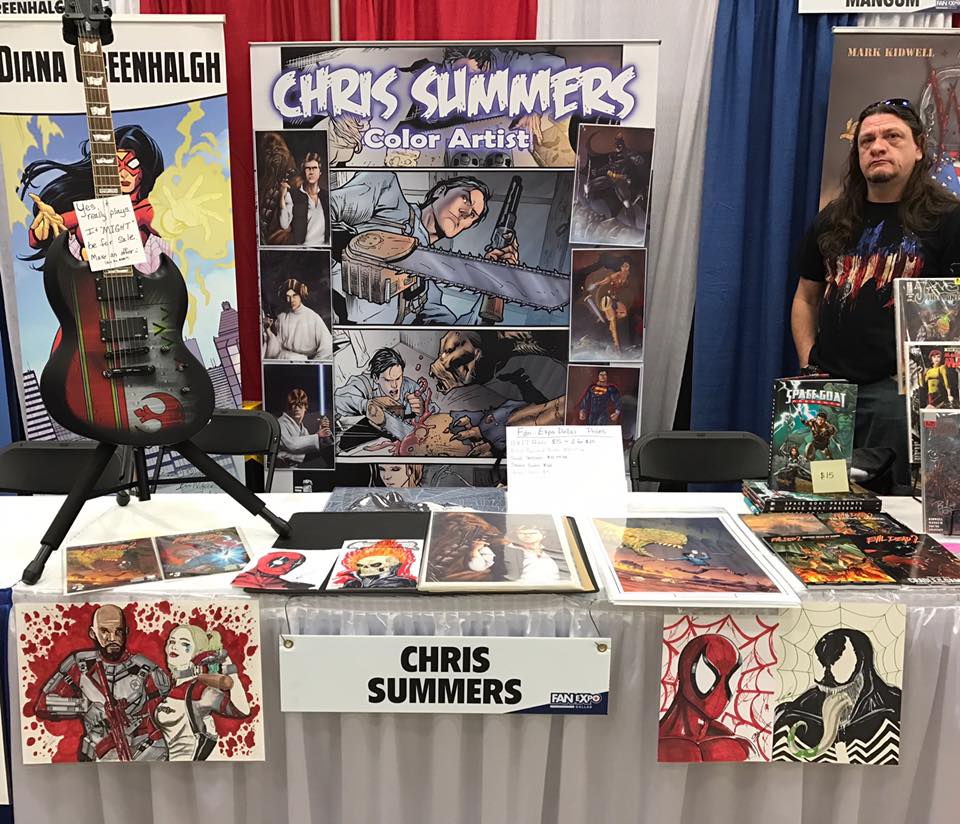 Above: Special guest appearance for this event will be Chris Summers-colorist for Evil Dead 2 comics.
For those wanting to get into costume/character, there will be a Kids' Cosplay contest at 2 p.m., and then at 4 p.m.there will be an Adult Cosplay Contest. San Angelo Comic Con has donated a VIP ticket for the winner, and runner-up prizes will be awarded as well.
The day will be full of surprises, giveaways, guest appearances, and for those curious of the paranormal, C.V.P. will be showing videos of investigations, as well as selling autographs.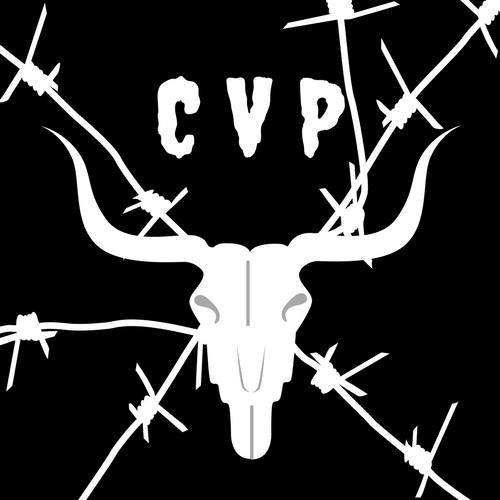 Smart Cosplay, based out of the Midland/Odessa area, will be coming out from 1 p.m. to 4 p.m. to take pictures with everyone.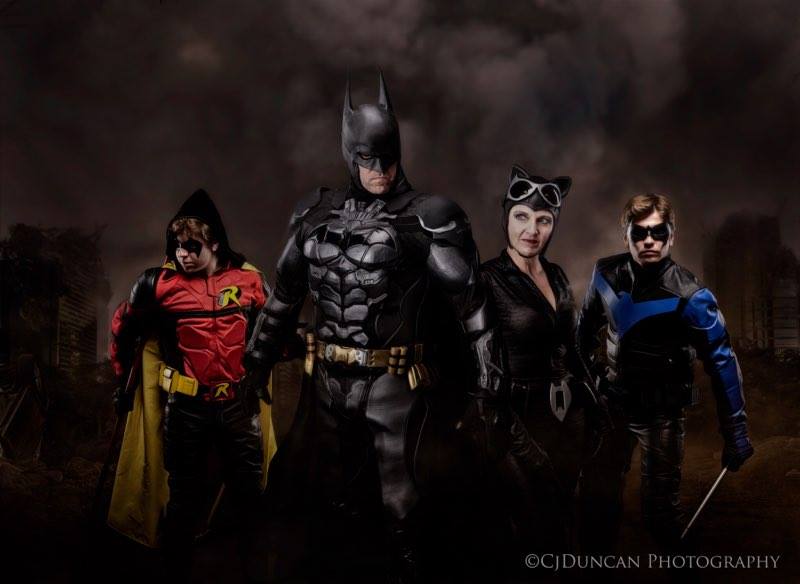 Vendors will also be set up outside selling a variety of items, so spread the word, pack up the family and friends and get ready for some fun. The event will start at 10 a.m. and run until 8 p.m. Bring your appetites as well; there will be hamburgers, hot dog plates, chips and drinks super cheap and all for a great cause. Parking is allowed at MHMR across the street or behind the business in certain locations around back.
For more information, call (325) 703-6544 and check out the event Facebook page here. This event is sponsored by Dark Side Comics, Jnl Gaming, and San Angelo Comic Con.
Get more stories like this by
signing up for our daily newsletter, The LIVE! Daily
.