35th Annual Christmas at Old Fort Concho Starts This Friday
SAN ANGELO, TX - For many, it's hard to believe another year has flown by and we are less than four weeks away from Christmas. Over the last couple of weeks, Santa Claus has been spotted several times around town, toy drives are in full force, and topping off the list with last weekend's sales, there is just a joyous feeling in the air. Adding to this festive spirit, several local organizations and businesses have also opened their doors to the public, inviting all to attend their many events in celebration of the season.
Quite possibly one of the most extravagant events taking place is one that has been going on for over three decades at our very own Fort Concho. This Friday, December 2 through Sunday, December 4, the national historic landmark will be bustling with a number of special activities, including reenactments, contests, sales and presentations.
Bob Bluthardt, Fort Concho Site Manager, said, "Christmas at Old Fort Concho started in 1982, and this is the 35th rendition; I've been here for every one of them."  
Fort Concho hosts many events throughout the year, but its annual Christmas celebration is by far the largest.
For this event, Bluthardt said, "There's a little something here for everyone. There will be over 50 merchants for your early Christmas shopping, and a number of re-enactors scheduled to come in from all over the southwest. The Buffalo Soldiers, Calvary and Infantry of the fort will be there as will the Parks and Wildlife State Buffalo Soldier Program."
One special guest he noted is "a woman from east Texas, a very intriguing lady who portrays Cathay Williams," the only female Buffalo Soldier (click here). For those people who have never seen Ms. RosieLeetta Reed tell the story of William Cathay, this living history presentation is quite extraordinary and a 'must see.'
Other activities Bluthardt added will be "6 or 7 guns in-line drills going on throughout the day, Native American re-enactors, a Cowboy Heritage camp from Austin, two chuck wagons, and the Old Town Santa Angela."
Additionally, there will be the children's art contest, decorated cookie contest, and a gingerbread house contest. There will also be three different entertainment areas, and Bluthardt added," It's a busy place, and you can even come here on multiple days as you probably can't do it all in one day."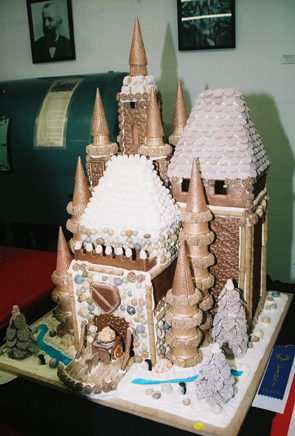 For the kids and the young at heart, Santa Claus will also be at the fort throughout the weekend in the Headquarters building, which has been recast as Santa Claus' North Pole Headquarters.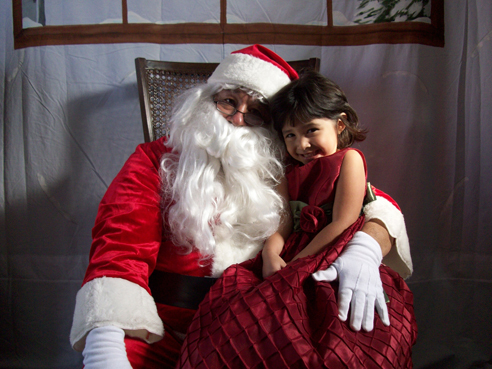 For those San Angeloans curious about how long it takes to plan and implement an event of this magnitude, Bluthardt explained, "Actually, we start thinking about the next one the day it ends, as it is an ongoing process. After the event, it takes us about a week to clean up, another week to put everything back together (to be ready for our regular visitors), and then we take a bit of a break in January to do assessments on various levels. We start the process for the next year that Spring. There are applications to get out for the merchants in late spring or early summer because that takes a couple of months, and we send out all the re-enactment and entertainment stuff in the summer. It's almost a year-round process although the heavy duty stuff is all consuming after Labor day where we have print and ad deadlines, billboards, fundraisers, sponsorships, website stuff, etc.; it takes on a life of its own after Labor Day, and then, [by] mid October, it's something virtually all the staff are involved with."
Bluthardt wanted to assure visitors that "even though the weather reports are not looking as good as we would like, this event is rain or shine and 2/3 of the activities will be indoors."  He added that "the outdoor entertainment will be shifted indoors if need be, and people should not hesitate in coming out just because it's raining. We have held this event with temperatures in the 80s, and as low as 12 degrees--snow, ice, dust, rain and howling winds; the show goes on." 
For this weekend's event, admission is $3 for children, $5 for seniors and military, and $7 for adults. There are also weekend passes available for purchase.
Bluthardt noted, "For ticketed events, such as the Thursday night concert, the Saturday children's workshops, pancakes with Santa on Saturday, and the Saturday Night Frontier Ball (ticketed events that go beyond the admission), those are all available this week from 9 a.m. to 5 p.m. at the main office, Barracks number one, located at 630 South Oakes Street."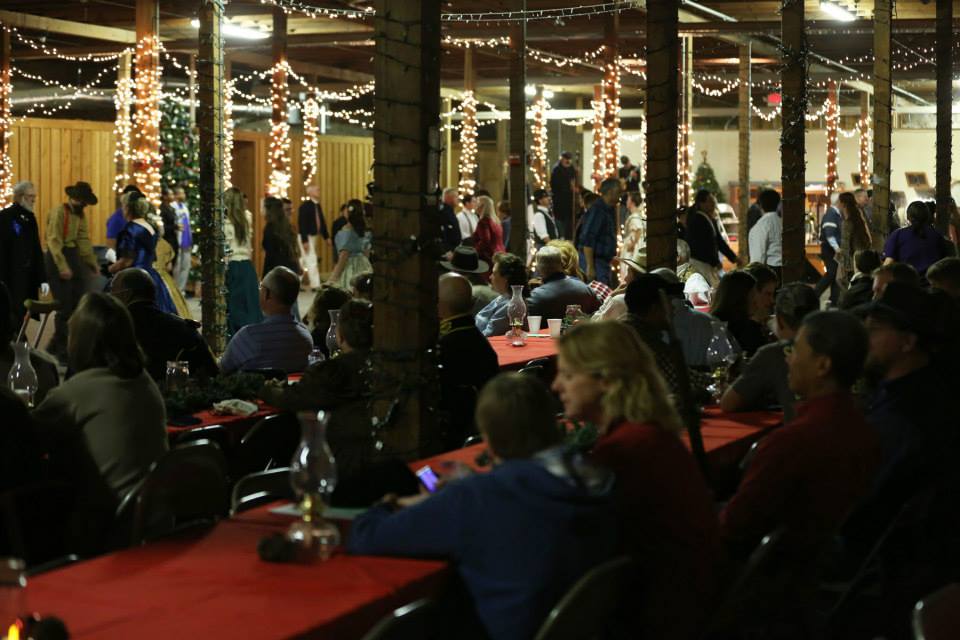 "We just hope people come out; don't let the cool or wet weather discourage you," said Bluthardt. "The fire will be blazing in Barracks Five, and the coffee and hot cocoa will be ready, so come out and see us!" 
For more information, please visit Fort Concho's website at http://www.fortconcho.com, or call the main office at (325) 481-2646.  
Get more stories like this by
signing up for our daily newsletter, The LIVE! Daily
.