About 20 miles south of San Angelo is a close knit community with only a few hundred residents, but boy do they know how to throw a shindig. For decades, Christoval, Texas has been well known for its River Park, hunting accommodations, nearby winery, and the many family friendly festivities hosted throughout the year.  
On July 23 and 24, under the shade trees of the Christoval City Park, the annual "Running of the BULL" will be held, but don't get too excited; it's not what you think. There will be no cattle charging down the streets, nor men trying to outrun them. This is a different kind of "bull."
"The festival began in Eldorado in 2003 and ran several years until the crowds became so large, they trampled down the grass of the Schleicher County courthouse lawn; the event was asked to leave," said Jim Runge, event coordinator.
Overall, the theme for this event includes a comedy-type platform for amateurs to debut their humor, and it provides a stage for veterans of the craft who have something funny to add.  
"The objective of the speaker is to 'run their mouth with a bunch of bull,'" said Runge. "Many times, the highlights of the day are those who have an instant urge to jump on stage and perform. Prepared skits by groups are encouraged, and since the schedule is not set in stone, such shenanigans are most assuredly welcome." 
Several new events have been added this year including a snipe hunt, the "punning of the BULL" and three different costume contests.   
"A contest for those dressed in the traditional 'Pamplona garb' will be conducted at 1 p.m. on Saturday," said Runge. "On Sunday, two contests will be held: one at 3 p.m. for those dressed as bulls, and another at 5 p.m. for those dressed as matadors."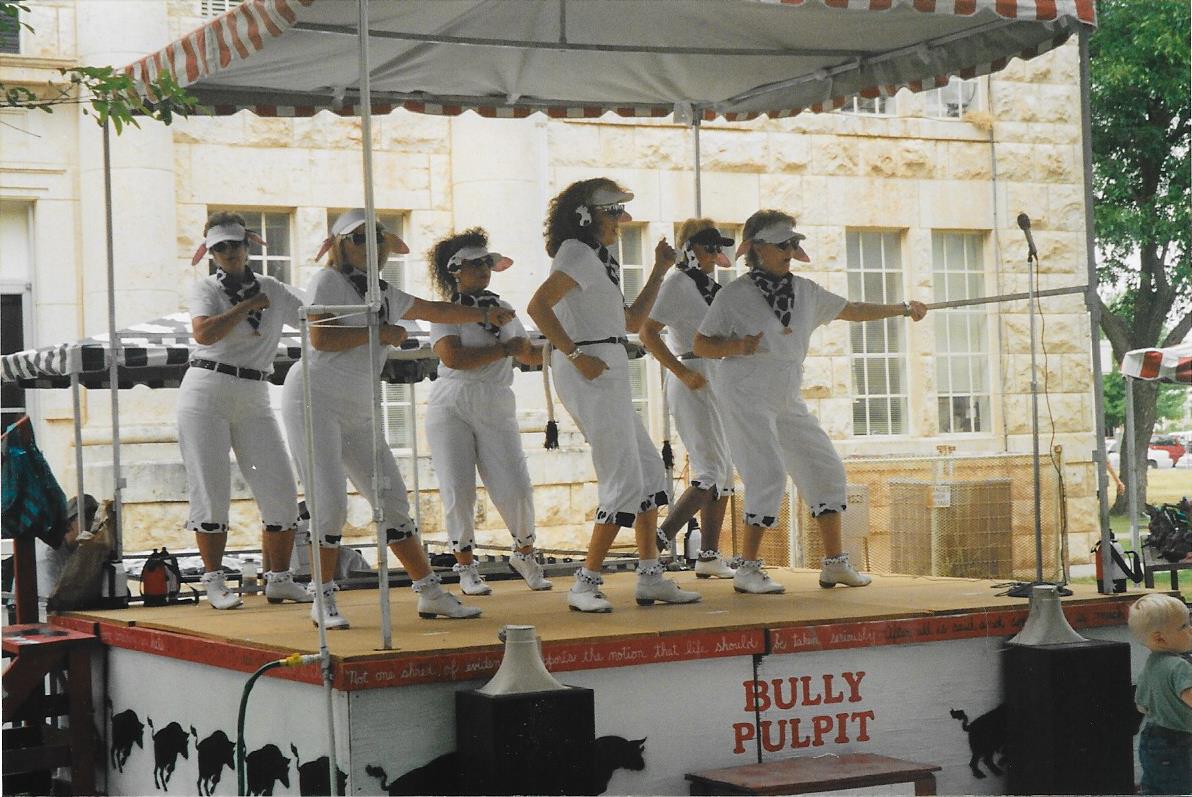 In addition to the entertainment of improvisational acts, music will perhaps be the highlight of the event. Runge said, "Our featured musicians will be the E-Flat Porch Band, a duo from McKinney who have played their own unique tunes for over 20 years. Theirs is the appropriate music for this spoof on Spain's running of the bulls."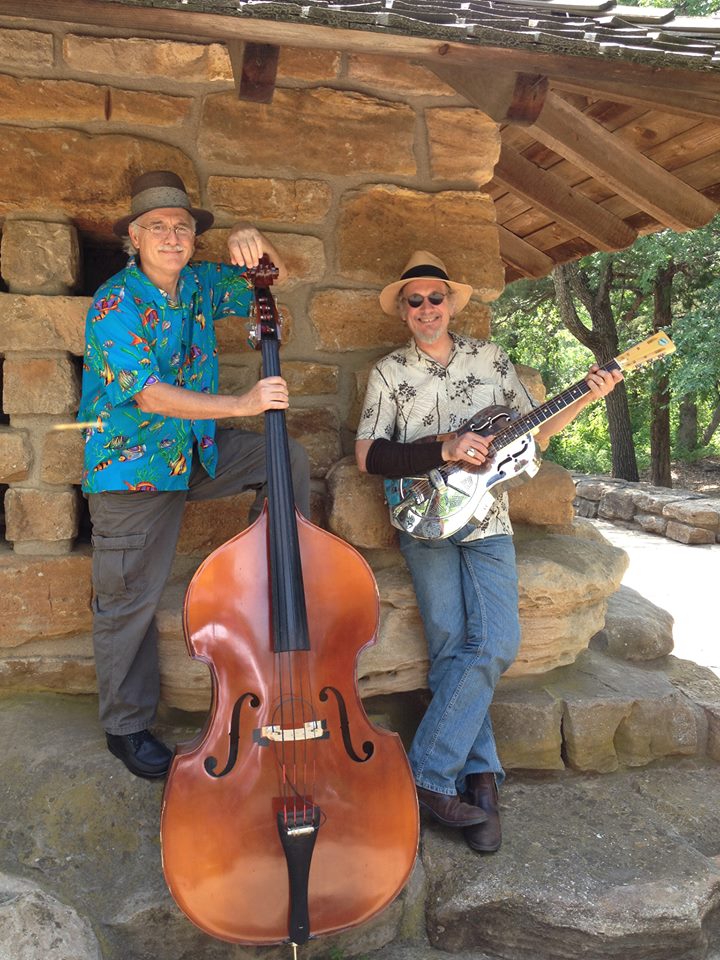 "Formerly known as 'Two Bald Guys,' they switched their name to the E-Flat Porch Band after their first gig because someone spotted a sprig of hair on one of the musicians' head," Runge explained. "Their self-proclaimed angst-free genre is Texas based acoustic folk and blues, and they throw in some early country, jazz and some original tunes. [They play] serious music without taking themselves too seriously," said Runge.
Dennis Gaines, the national champion cowboy poet who has performed at every ROTB thus far, will be the featured speaker. 
"Those unfamiliar with cowboy poetry would do themselves a favor by coming to hear him expound on his cowboy experiences in the most unusual way," said Runge.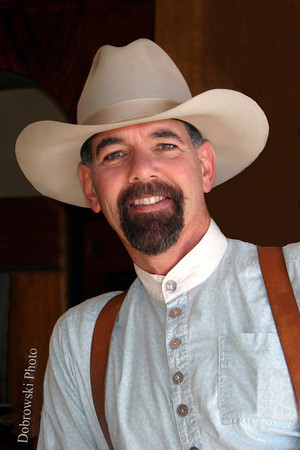 Besides singers, liars, impersonators, wannabe comedians, cowboy poets and the "hoofing heifers" cloggers, the park will be full of vendors offering anything and everything from arts and crafts to food and more. Admission for the event is free and vendor spaces start at $30. To reserve a vendor slot, Runge suggested they sign up by July 17 because space is limited to 50 booths.
"Several San Angelo hotels are offering special rates for 'BULLies.' Plus, there are several bed & breakfast accommodations in Christoval," Runge added.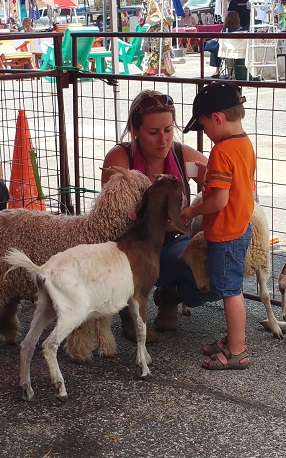 As for seating, he said lawn chairs are suggested, and "this event is sure to entertain all ages as there will be barrel trains, a petting zoo, and even pony rides."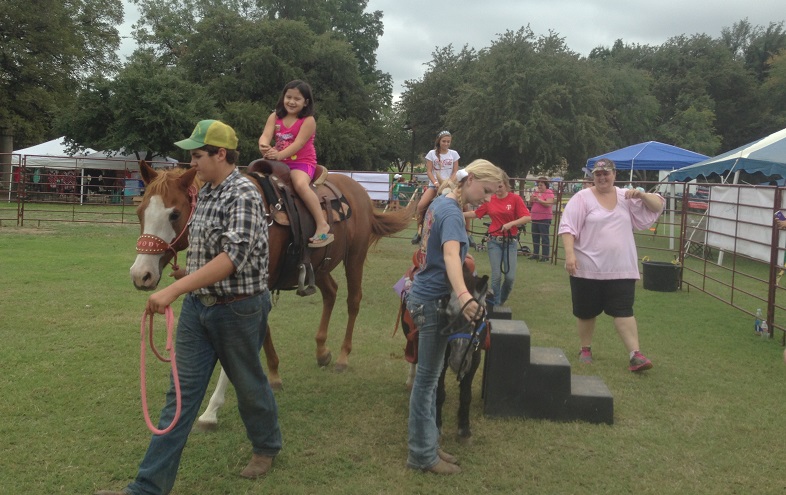 Runge concluded, "The late Elmer Kelton, who helped judge one year, said that the Running of the BULL is anything but professional, but that is what gives it its charm. For a small town, that is how it should be!"
For more information, check out Jim Runge on Facebook, call  325-650-2827, or email [email protected].
Most Recent Videos