Whether you're a first timer, regular partaker, or just curious, Friday, February 26th, kicked off the first of three days for the 7th Annual West Texas Tattoo Convention at the McNease Convention Center, 500 Rio Concho Drive. This yearly event is the creation of Alex and Aubrey Trufant, owners of Trufant Brothers Tattoo, formerly known as Bulletproof Tattoo, in San Angelo.  
The brothers started their family-oriented business in a small building off Caddo Street in 2005, but have since expanded to a larger and more centrally located building at 4238 Sherwood Way. Due to their artistic abilities, dedication to the discipline, and devotion of maintaining a family business, they have built quite a reputation in the Tattoo world.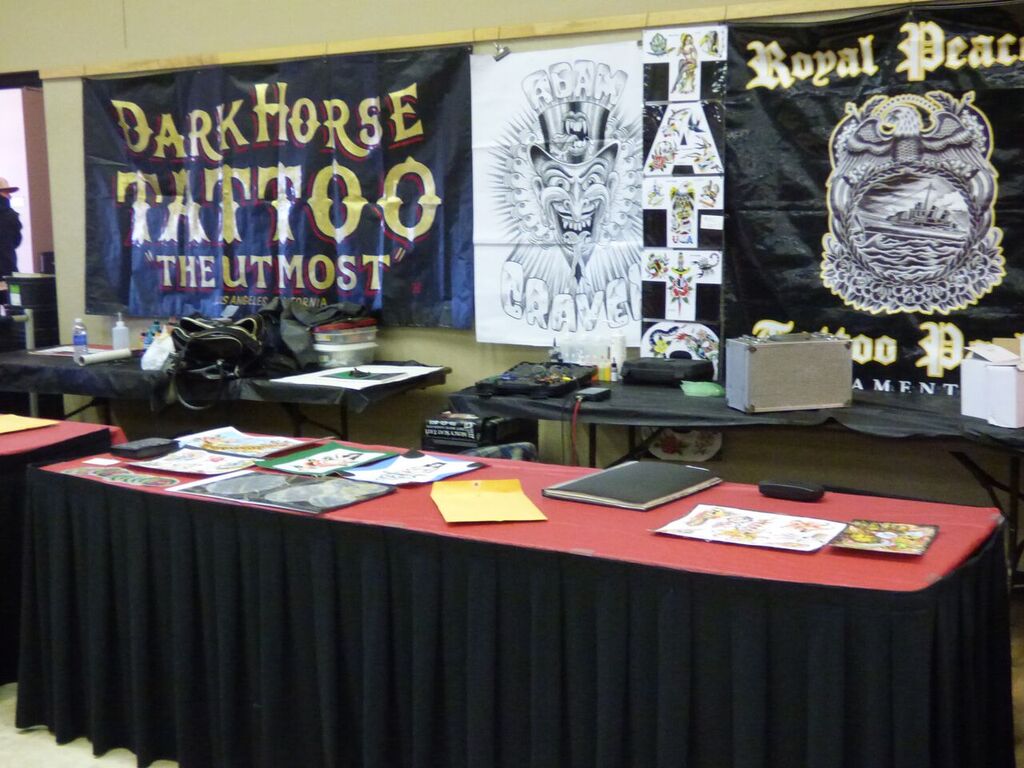 Besides being a tattooer, Aubrey has also been a contributing blogger for Tattoo Artist Magazine, and most recently was a competitor in the Stars of Texas "Tattooed Gloves" annual charity boxing event in Austin, maintaining his record of 2-0.  
"True South puts on the benefit and raises money to help tattooers who don't have any health insurance just in case they get hurt, or are in an accident or whatever," stated Aubrey.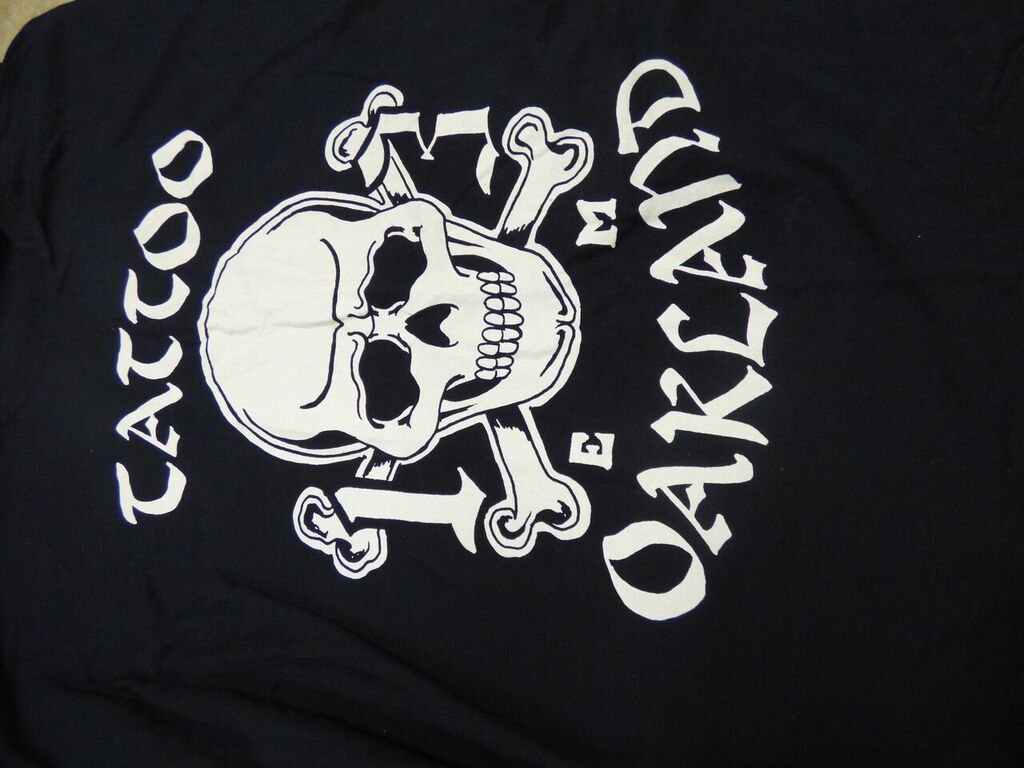 He added that he likes to give back to the community when he can, and this weekend, Alex and Aubrey are also taking donations of hygienes to help out the Concho Valley Home for Girls/Children's Emergency Shelter which aids children ages 0-17. 
Leslie Montgomery, a recently retired United States Army Fire Chief/EMT/Firefighting Instructor of 14 years said, "In my opinion, Aubrey is the best tattoo artist ever. No one else will put ink on me again besides him. He's a phenomenal dude. The convention is a blast!"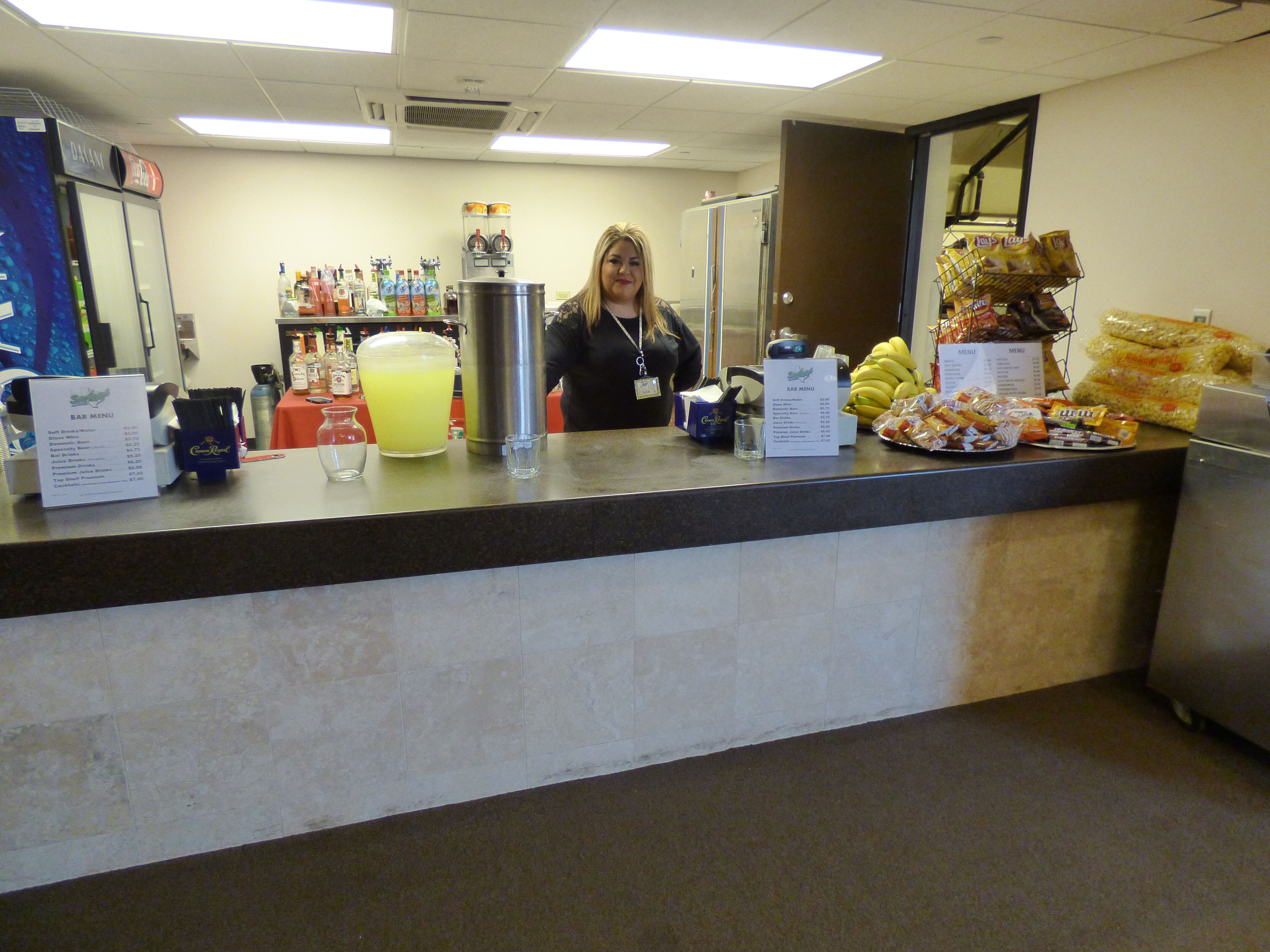 Alex Trufant is a military veteran as well, having served in the USAF for three years, and has been tattooing, traveling to conventions and meeting people ever since completion of his duties. He pointed out the many artists who have traveled from afar to be here, including those from Italy, London and many stateside. He said he is grateful for the friendships over the years as well as the many sponsors locally who have helped bring this event to fruition.  
"Twisted Root, Big Daddy Food Truck, Indios Roustabout, Shenanigans, Maximum Nutrition, and just all the people who come out to support us," Alex said. "It's going to be a great event."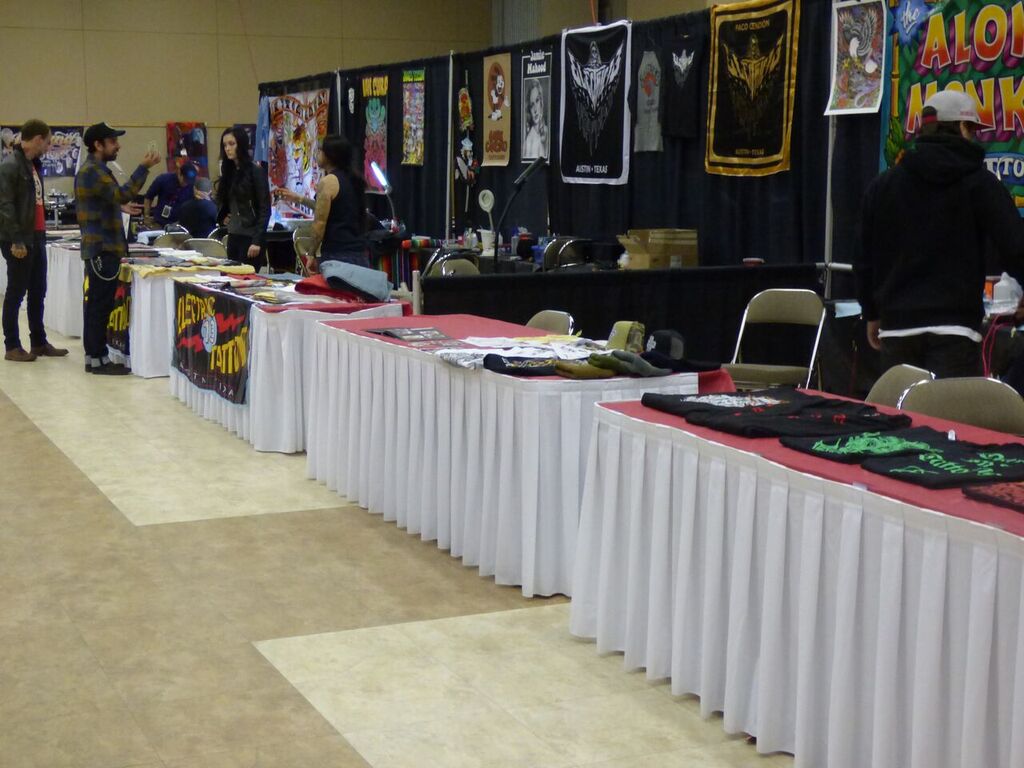 In their 20s and 30s, these brothers have had many opportunities to travel to parts of the world many people dream of. Their talents have allowed them to meet and work alongside many masters of the industry and building lifelong friendships with other artists. 
Tony Sellers, also a military veteran, owns Goodfellow Tattoo out of New Market New Hampshire and has been traveling and tattooing at conventions over the last ten years. He said one of his most memorable trips was to Amsterdam. His associate, Nicci McCarthy, said she has been getting tattooed by Tony for six years and started working with him 6 months ago and loves it.
Megan Cates, of Megan's Tattoos, is from Austin and has been tattooing for 15 years. She said, "I got into this because I'm a fan of getting tattoos."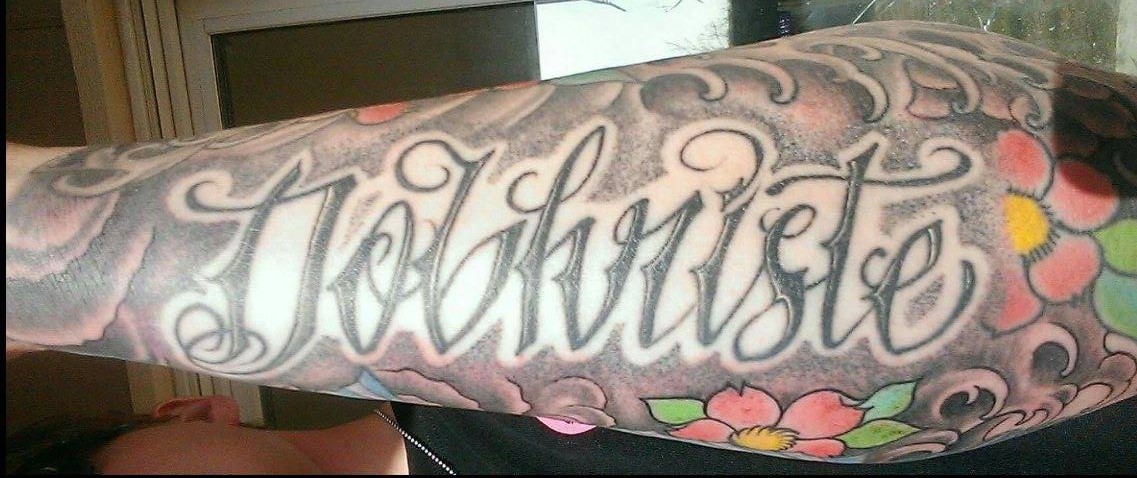 Cates actually started as a body piercer. She said she specializes in flowers, animals, and organic colorful nature stuff. Cates and fellow artist Paul Smith said they look forward to this weekend's event, and agreed this is a great convention.
Bale Sisneros and Ivan Contreras of Por Vida Tattoo made the seven-hour drive from Albuquerque, New Mexico. Bale said he has been tattooing for 13 years, and Ivan was his apprentice and intern for two years, but recently earned his license and certification. It is their 6th time partaking in this convention and they "like coming here and encourage everyone to come out.
Besides tattoo artists, there were a variety of vendors selling various wares, such as T-shirts, memorabilia, glasswares, and other items, but one man in particular stood out in the crowd. Most attendees were dressed in T-shirts and jeans with baseball caps and tennis shoes, but this man was dressed in a suit, standing near several huge paintings. Local Abstract artist, Alejandro Castañon, Gallery Director of Vino Dipinte, brought several pieces of his artwork to sell.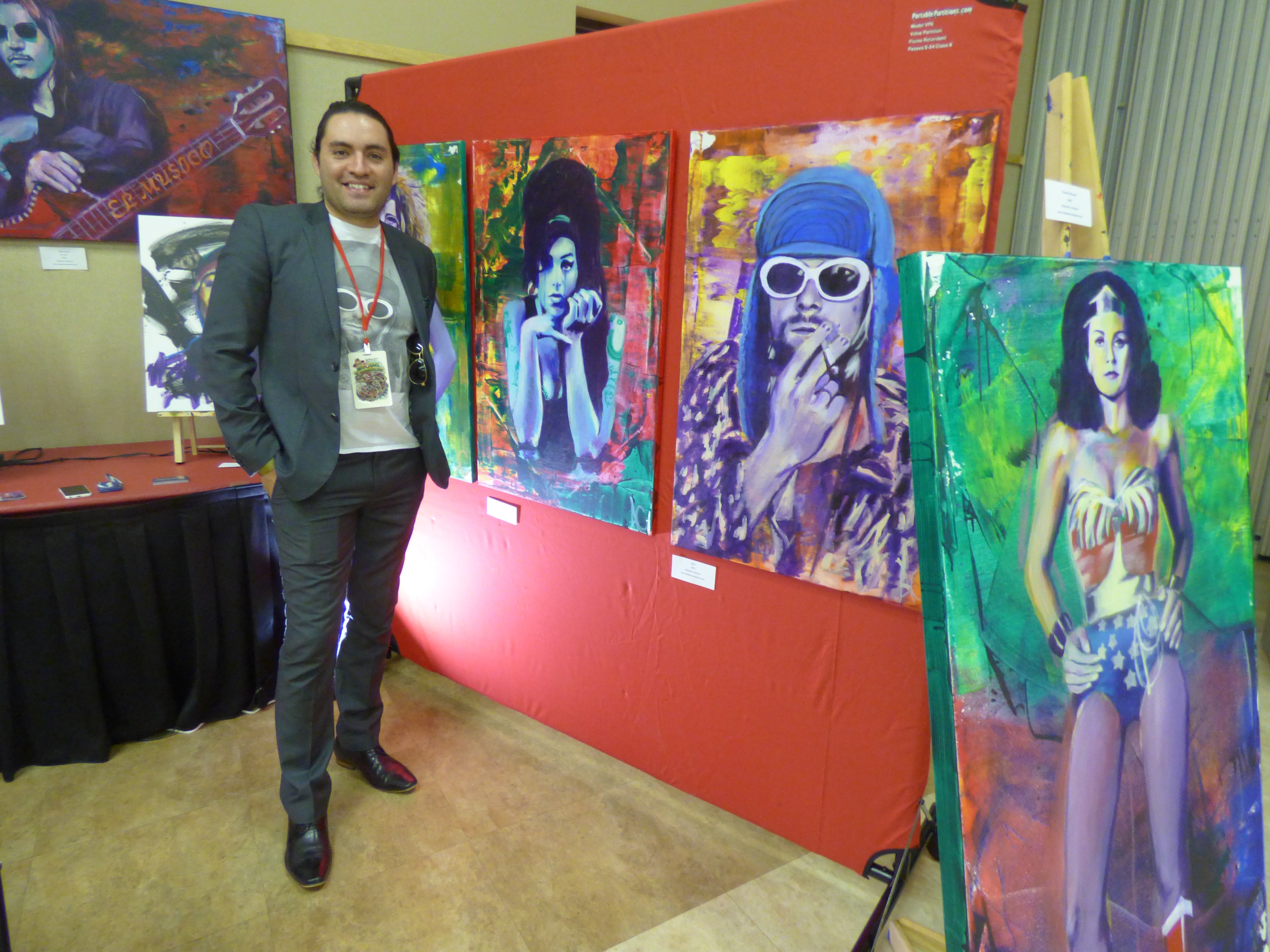 "I am originally from Mexico, raised in Germany and Spain, and was in the USAF for 8 year, stationed many places abroad," he said. 
In 2011, Castañon opened his own art gallery at 602 Orient Street and has enjoyed much success in the community.  Although paintings of Kurt Cobain, Amy Winehouse, Eazy-E, and Janis Joplin were on site today, his "most requested piece is of John Lennon."
Charlotte De Baca from Austin said, "My company, Eternal Ink, does hundreds of shows each year and rotates our salespeople." This was her first time here.  She added, "You have to be working in a licensed tattoo shop and have a license to purchase my products, as we don't sell to the general public."  
Thirty or 40 years ago, it wasn't unusual for veterans, rebels and criminals to be seen with tattoos. They displayed their "artwork" proudly representing parts of their lives, permanently inked into their skin. Back then, it was often thought of as a taboo to the average John Q public who punched a time clock from 9 to 5, scary to children, and alluring to some women, but rarely confessed.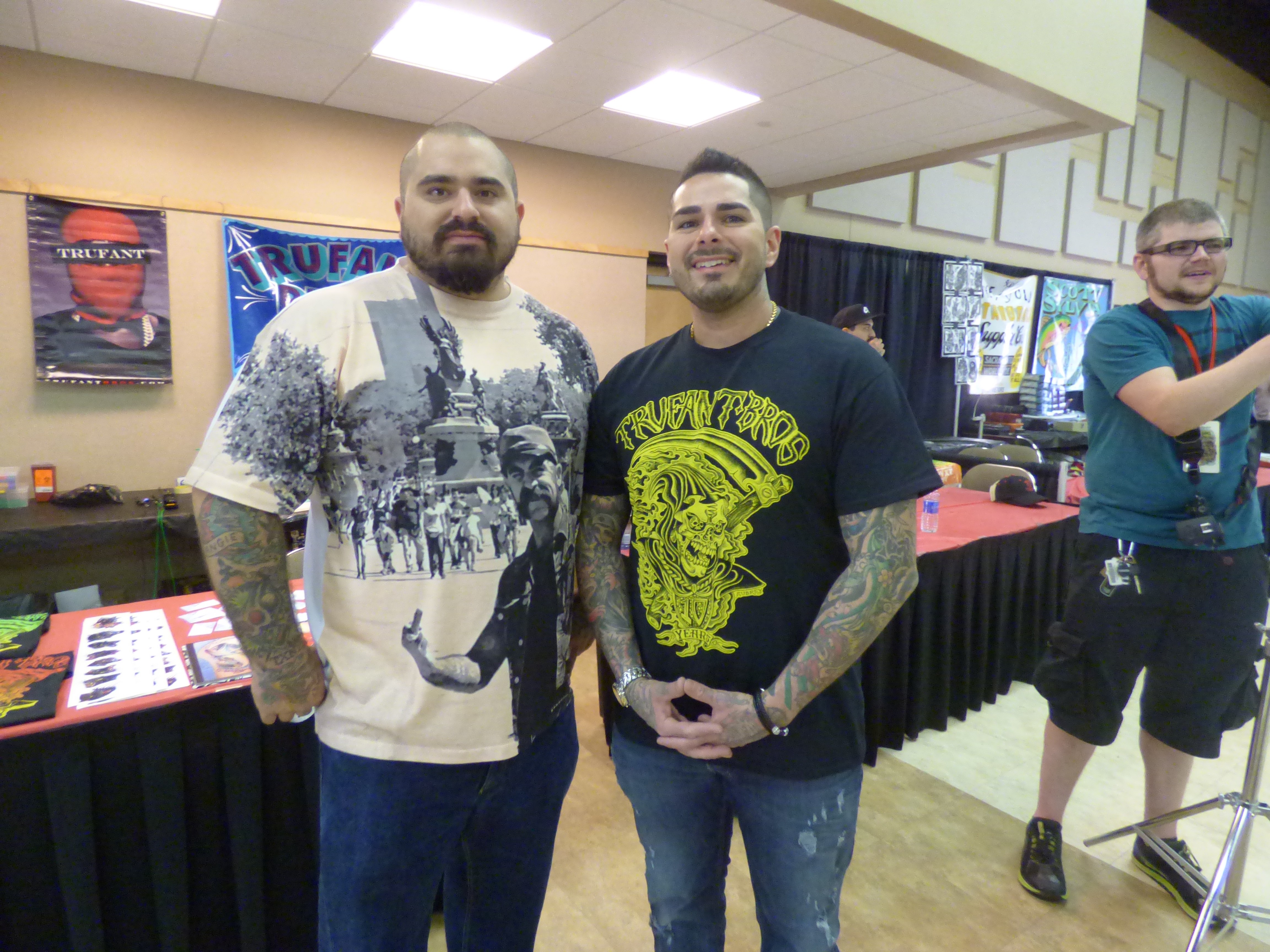 Documentation dating back to the early 1700's described how many different cultures abroad used tattoos to signify status, identification, and, in some cases, punishment. Who can ever forget the 1956 movie "Moby Dick" where  the tattooed Polynesian "Queequeg," a harpooner, makes his appearance? Or when Ralph Feinnes appears shirtless in "Red Dragon" showing his intricately detailed artwork from neck to waist, flexing the dragon, in 2002? Fast forward to the American Millennium, of late, and it is rare to find anyone who doesn't have a least one tattoo, or who has thought of getting one. 
Today, men, women, and even teens from all demographics and socioeconomic status want and have them on fingers, feet, wrists, arms, torsos and even some in "less seen" areas. Some even have "sleeves," shoulders to wrists, covered with a variety of themes and colors. It's not unusual to see a businessman in a suit with the edge of a tattoo showing from the top of his neatly pressed dress shirt collar, and some art lovers are even brave enough to have them on their face, scalp, or neck for the entire world to see. It is as if the human body has become an art canvas per se.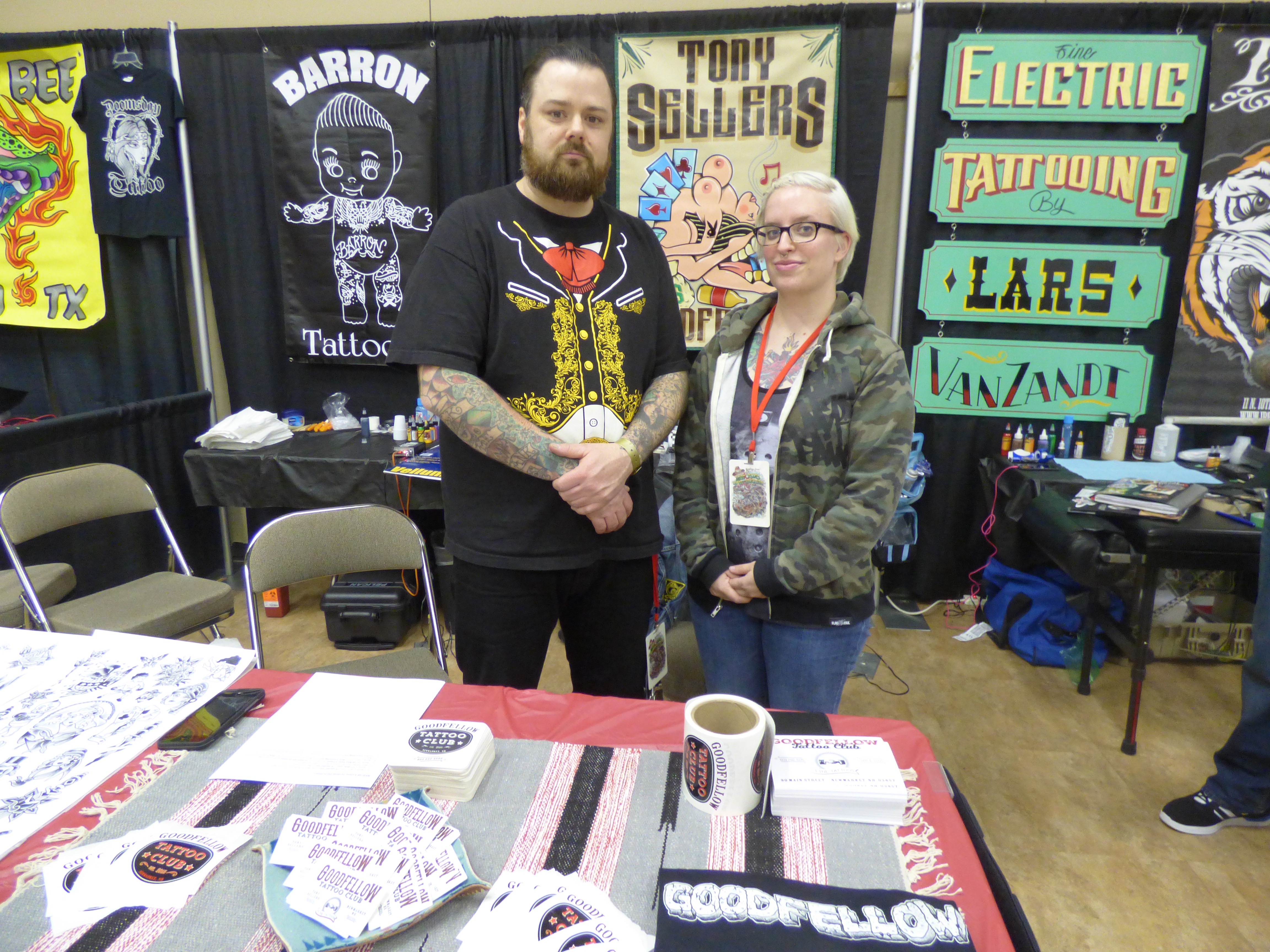 Also, in recent years, it has become "socially acceptable" to have expensive cosmetic procedures for tattooed lip liners, eyebrows, and various other permanent make-up procedures. For some people, being tattooed can become addictive, and for others, one time is enough. Nonetheless, each tattoo is guaranteed to have a story behind it.
One thing is for sure; if you want any tattoo work done by any of these artists, at this weekends convention, plan on spending quality time in the chair. This is no "after hours garage job by someone's cousin" with a homemade rig; these are professionals. Their top of the line equipment, aseptic technique, and attention to detail are what have kept their brands strong for so many years.
The Trufant Brothers encourage everyone to come out this weekend, mix, mingle, watch, and join in on the fun. Bring your own artwork or pick something off one of the flip boards or artists portfolios. Nothing is impossible with these artists and their "electric tattoo machines." Over 25 artist booths will be available, and there will be various live bands, giveaways, food, drinks, and merchandise for sale. Admission is $16.50 for Friday, and $31.50 for the three-day weekend pass for 13 years of age and up, and all minors must be accompanied by an adult.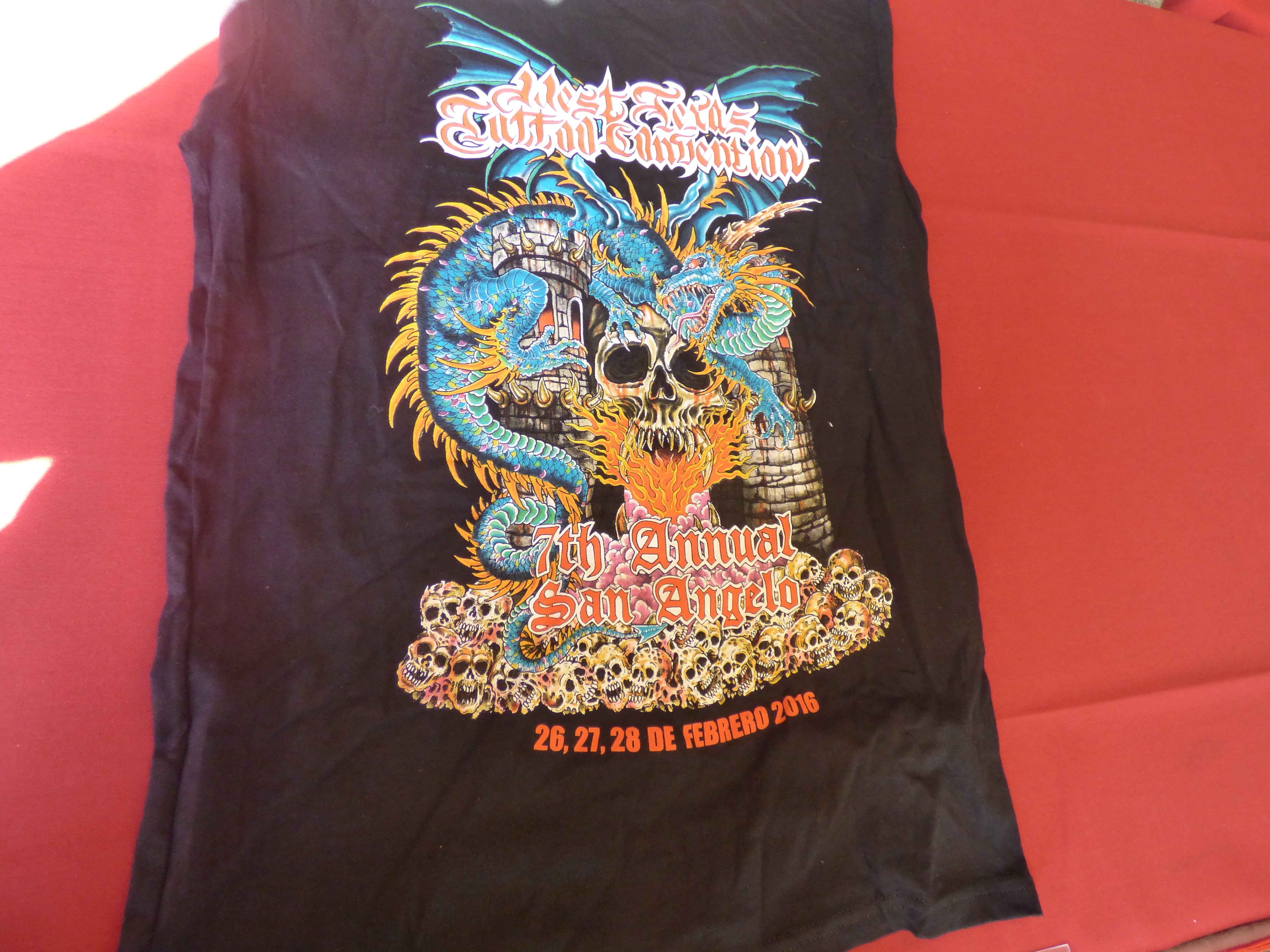 It takes months to plan an event of this magnitude, with little down time before it's time to start planning the next one. The Trufant Brothers greatly appreciate all of the love and loyalty from San Angeloans and the surrounding areas and especially the longtime friends willing to travel and take part in the convention annually. 
For more information, please check them out at "http://trufantbros.com/convention/, or Facebook at "West Texas Tattoo Convention," or "Trufant Bros Tattoo."   
Most Recent Videos