SAN ANGELO – Angelo State University will present Dr. Patrick Jagoda and Ashlyn Sparrow, director and assistant director of the Weston Game Lab at the University of Chicago, as the featured speakers for the 2023 E. James Holland Symposium on American Values on Thursday, March 23, on the ASU campus.
The duo will deliver two presentations in the C.J. Davidson Conference Center inside the Houston Harte University Center, and both events are free and open to the public.
2 p.m. - Keynote Address: "The Values of Games: Economics, Art and Culture"
7 p.m. - Roundtable Discussion: "Games and American Values"
The keynote address will be followed by an informal reception in the ASU Mayer Museum. The roundtable discussion will also include several Angelo State faculty members.
During their presentations, Jagoda and Sparrow will address the question, "How can games be used to create interdisciplinary learning opportunities and inspire social change?" They will discuss the innovative approaches to transmedia games that they have developed through research, teaching and outreach at the Weston Game Lab, and they will explore how digital, analog and alternate-reality games can create meaningful encounters with questions that can help us understand the human condition.
Also the William Rainey Harper Professor of English, Cinema and Media at the University of Chicago, Jagoda specializes in media theory, game studies and design, science studies, and 20th and 21st century American literature and culture. He has published over 50 articles in humanistic and scientific journals, and he is the author of several books, including "Network Aesthetics" and "Experimental Games: Critique, Play and Design in the Age of Gamification."
Sparrow is a game designer with a passion for creating play-centric experiences while telling deep and meaningful stories about the human condition. Her career path has included multiple roles in the fields of game design and the technology of teaching and learning. She is a co-author of "Transmedia Studies: Narrative Methods for Public Health and Social Justice."
The symposium is named in honor of its creator, E. James Holland, retired dean of the former ASU College of Liberal and Fine Arts. It is designed to bring the ASU community and the public together to reflect on issues related to the country's values. In its 39 years, the symposium has brought more than 50 nationally prominent figures to the ASU campus to spark discussion on a wide variety of topics.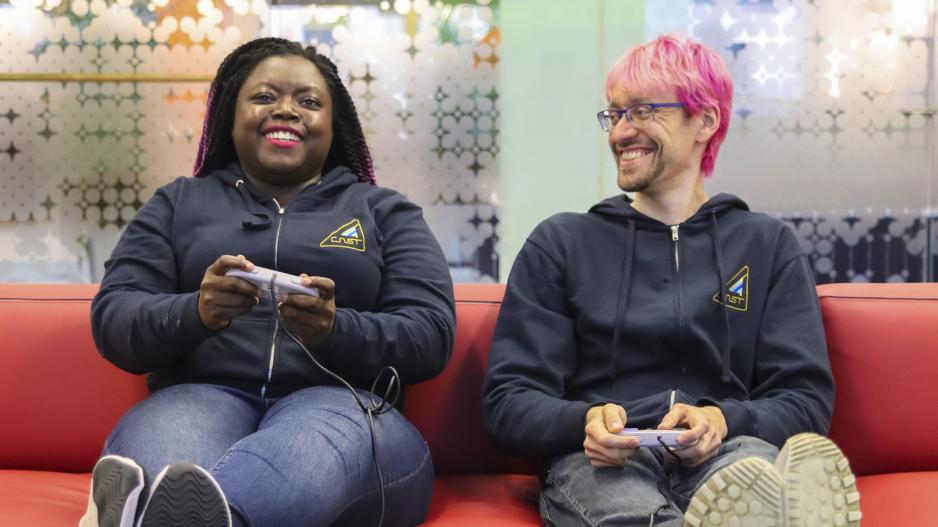 Most Recent Videos