SAN ANGELO, TX – The deadline to file to run for trustee on the San Angelo ISD board was Friday and for the first time in a long time there are contested races.  
Here's a look at who is running for school board: 
District 1 - Lake View High School, Lincoln Middle School, Alta Loma Elementary, Fannin Elementary, Goliad Elementary, and Hliman Elementary.
Chris Giroux - Giroux has ran for office twice before in San Angelo. The first time was in 2017 when he  ran for city council in hopes of being the next member in SMD 4. Although this attempt at running for public office failed, Giroux tried again in 2019 by running for school board against board president Lanny Layman. That attempt also didn't work out for him. He is now trying for the third time to become a voice for the people by running with the slogan "Go with Giroux." 
Bill Dendle - Dendle is the incumbent out of District 1. He has been on a school board member since 2010. He is currently the treasurer on the board. 
District 2 - Belaire Elementary, Bradford Elementary, and San Jacinto Elementary.
Lupita Arroyo - Arroyo's campaign will be fairly easy this election. Arroyo is running unopposed after incumbent Art Hernandez announced his retirement. Hernandez won his previously election by a land slide and was on the board for 15 years.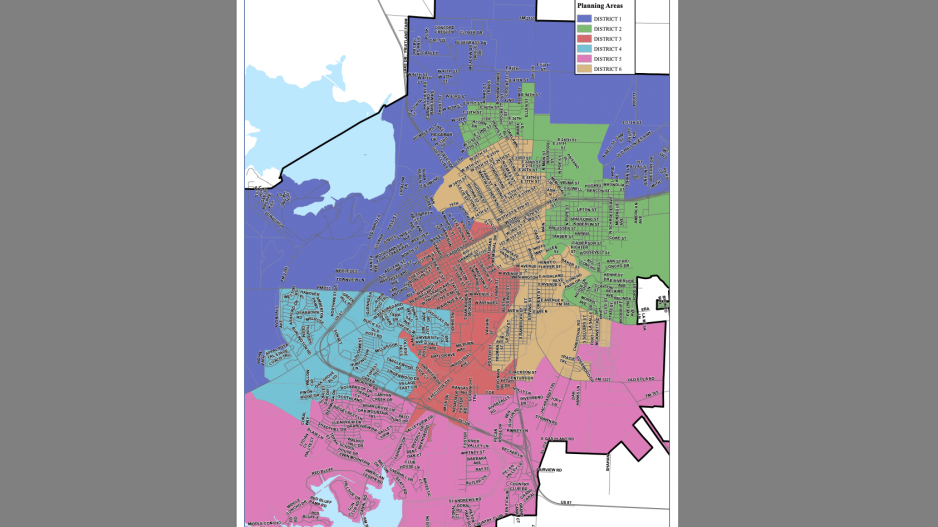 District 3 - Central High School, Glenn Middle School, Lonestar Middle School, Austin Elementary, Crockett Elementary, and Santa Rita Elementary. 
Collyn Neal Glaspie - Little is known so far regarding Glaspie. According to LinkedIn, he is currently the manager at Lush Dental. He is currently the youngest person running.
Debbie Cross - Cross was one of the first candidates who wasn't an incumbent to sign up to run for school board this year. After fighting for the people during the "Save Robert E. Lee Middle School" campaign many across town encouraged Cross to run. For more on Cross' campaign see: KEEP ROBERT E. LEE MIDDLE SCHOOL LEADER IS RUNNING FOR SCHOOL BOARD
Dr. Taylor Kingman, MD - Dr. Kingman joined the school board in 2017. He is a urologist at Shannon Medical Center. Kingman played a role in securing money for repairs to the roof at Central High School.
District 4 - Bonham Elementary, Bowie Elementary, and McGill Elementary.
Ami Mizell-Flint - Flint has been a school board member since she was appointed in January 2013 to fulfill a resignation of Cookie Roberts who resigned her unexpired term she won in the 2012 election due to health reasons. In the last election Flint ran unopposed. Flint was on the board in 2018 when they attempted to pass a $145.52 million bond.
Lynette Lucas - Another name that may be recognized when scanning this year's ballot is Lynette Lucas. Lucas threw her had in the political ring in 2017 when she challenged state representative Drew Darby. Since the loss Lucas has made her voice known during many public meetings including earlier this year at the county commissioners. During this meeting Lucas told commissioners her complaints on what she called government tyranny or COVID-19 restrictions.
Video Coverage of the 2021 San Angelo Rodeo