Angelo State Biology Prof Wins Contract to Study Spotted Skunks
SAN ANGELO, TX — Dr. Robert Dowler, a professor of biology at Angelo State University, has been awarded a three-year, $421,611 contract by the Texas Comptroller of Public Accounts (TCPA) to conduct a research project dealing with plains spotted skunks in East Texas.
For the contract project, Dowler and his research students will collaborate with researchers at Texas Tech University to assess the population density, demography and spatial ecology of the plains spotted skunk in part of the Coastal Prairie eco-region that encompasses areas from southwestern Louisiana to southeastern Texas.
This new project is also an extension of a previous project conducted by Dowler and his research students on the genetics and distribution of plains spotted skunks in Texas. That project was funded by a similar three-year TCPA contract awarded to Dowler in 2014 – and was profiled in the June 2016 issue of Texas Parks & Wildlife magazine.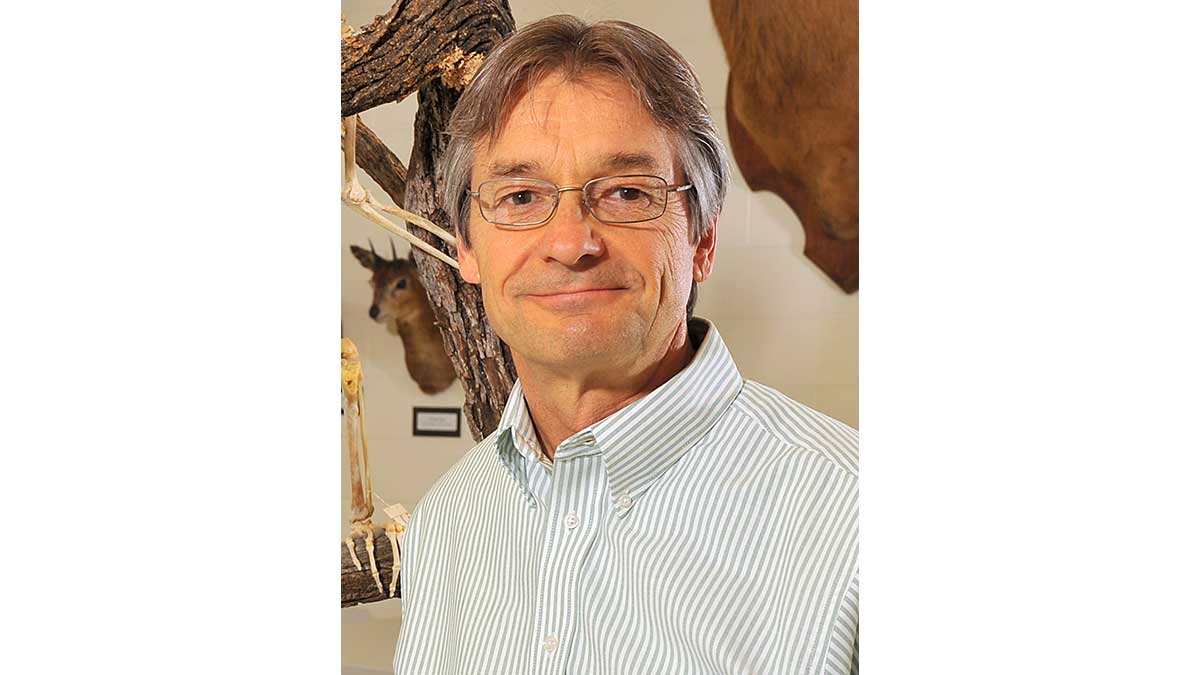 Above: Dr. Robert Dowler (ASU Photo)
One of the nation's leading skunk researchers, Dowler also oversees one of the world's largest collections of skunk specimens in the Angelo State Natural History Collections. He regularly mentors both undergraduate and graduate ASU student research projects, mainly concentrating on the skunks of Texas. His research efforts have also taken him to the East Indies, Guyana, Ecuador and Australia, as well as the Galapagos Islands, where he and his team of students discovered a rodent species thought to be extinct for nearly a century.
Also widely published, Dowler has contributed articles to numerous biology and mammalogy journals, including The Southwestern Naturalist, Journal of Wildlife Management, Journal of Wildlife Diseases, Journal of Mammalogy and Texas Journal of Science.
Among his many honors and awards, Dowler has received the Joseph Grinnell Award for Excellence in Education from the American Society of Mammalogists, the Packard Outstanding Educator Award from the Southwestern Association of Naturalists, and the Chancellor's Council Distinguished Research Award from the Texas Tech University System.
Dowler holds a bachelor's degree in natural resources from Ohio State University, a master's degree in museum science from Texas Tech University and a Ph.D. in wildlife and fisheries science from Texas A&M University.
Get more stories like this by signing up for our daily newsletter, The LIVE! Daily.