Officials Break Ground on Construction Trades Center at Howard College
SAN ANGELO, TX — Howard College broke ground on the new trades school and with it new buildings to house the program last Thursday. The trades school will offer post-high school vocational education in the construction trades.
The school will offer a one- or two-year program to train students in drywall, general carpentry, tile setting, masonry, and painting. The optional second year will cover HVAC, electrician training, and plumbing. Because many tradesmen are subcontractors and may eventually own their own business, a business acumen and etiquette course will be included in the syllabus.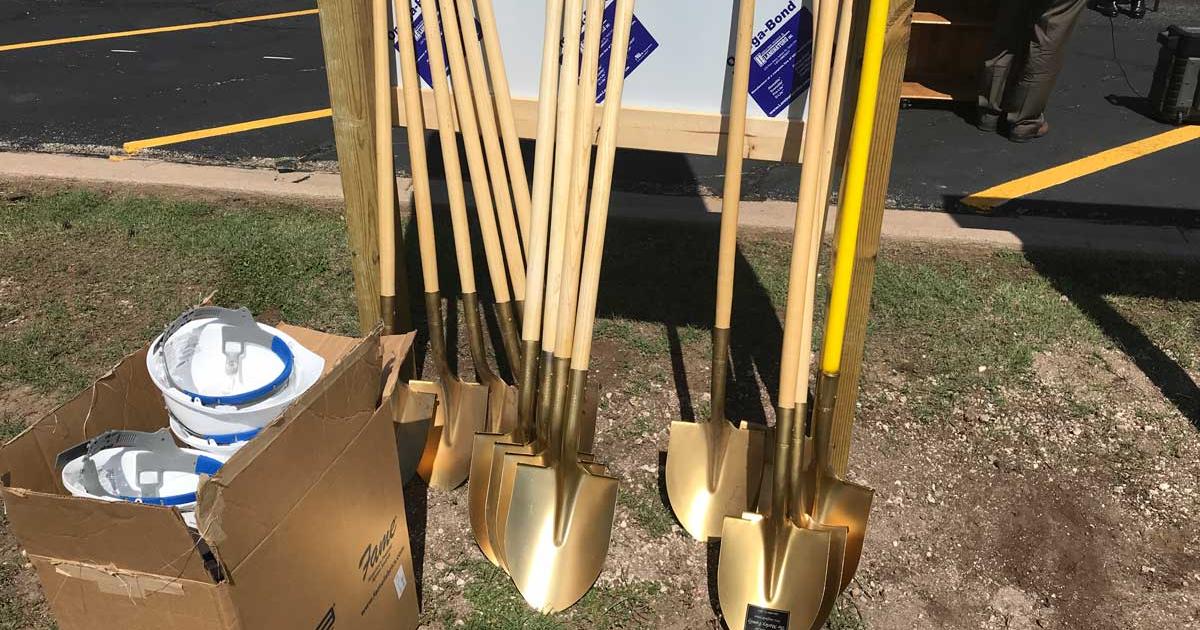 Above: Gold shovels at the ready for the groundbreaking of the Howard College Construction Trades Center on Oct. 5, 2017. (LIVE! Photo/Joe Hyde)
The movement to create a construction trades school at Howard, a junior college that serves 29 school districts from San Angelo to Big Spring, was spearheaded by former San Angelo Home Builders Association president Mike Biggerstaff. He said as both a commercial and residential general contractor in the Concho Valley, he found finding skilled trades labor difficult to find, and the average age of a master plumber, for example, was 57. So, he engaged the junior college about helping to solve the labor problem. He learned that the junior college needed resources to help him.
That sent Biggerstaff on a mission to find a way to build a new building to house the course and money to do so. He found nearly 30 businesses and individuals who recognized the need.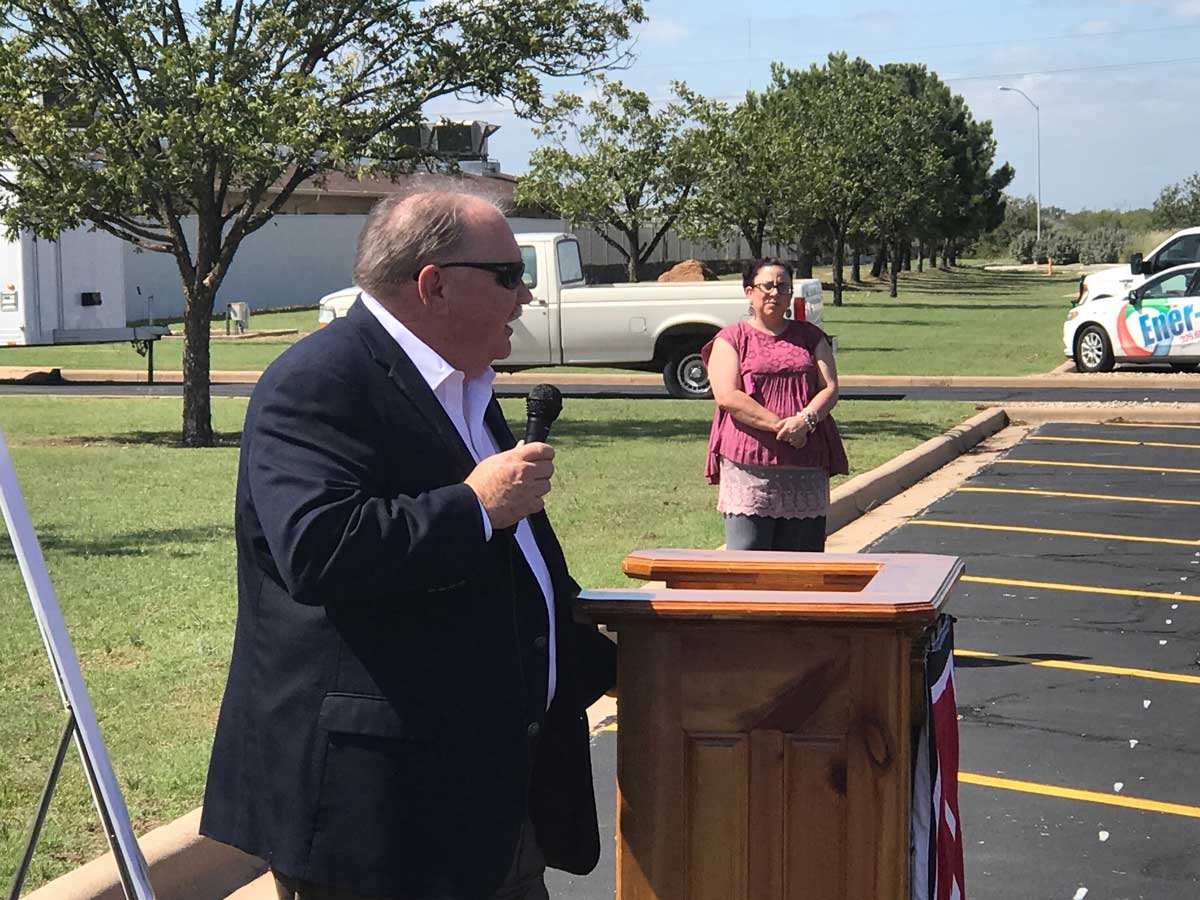 Above: Mike Biggerstaff spearheaded the effort to get a construction trades curriculum at Howard College. (LIVE! Photo/Joe Hyde)
San Angelo Mayor Brenda Gunter helped Howard College navigate through what initially seemed like a permanent barrier to the construction of the new campus buildings due a recent master plan agreement. She lobbied her council to approve a modification to the master plan so the metal buildings could be constructed in the front of the Howard College San Angelo campus, avoiding a project-killing $350,000 storm water retention pond expense if the buildings were located in the rear, west end of the campus.
State Representative Drew Darby explained the trades school is a culmination of many community organizations coming together to solve a local problem. He named Howard College, San Angelo HBA, the Texas Home Builders Association, and the San Angelo Health Foundation.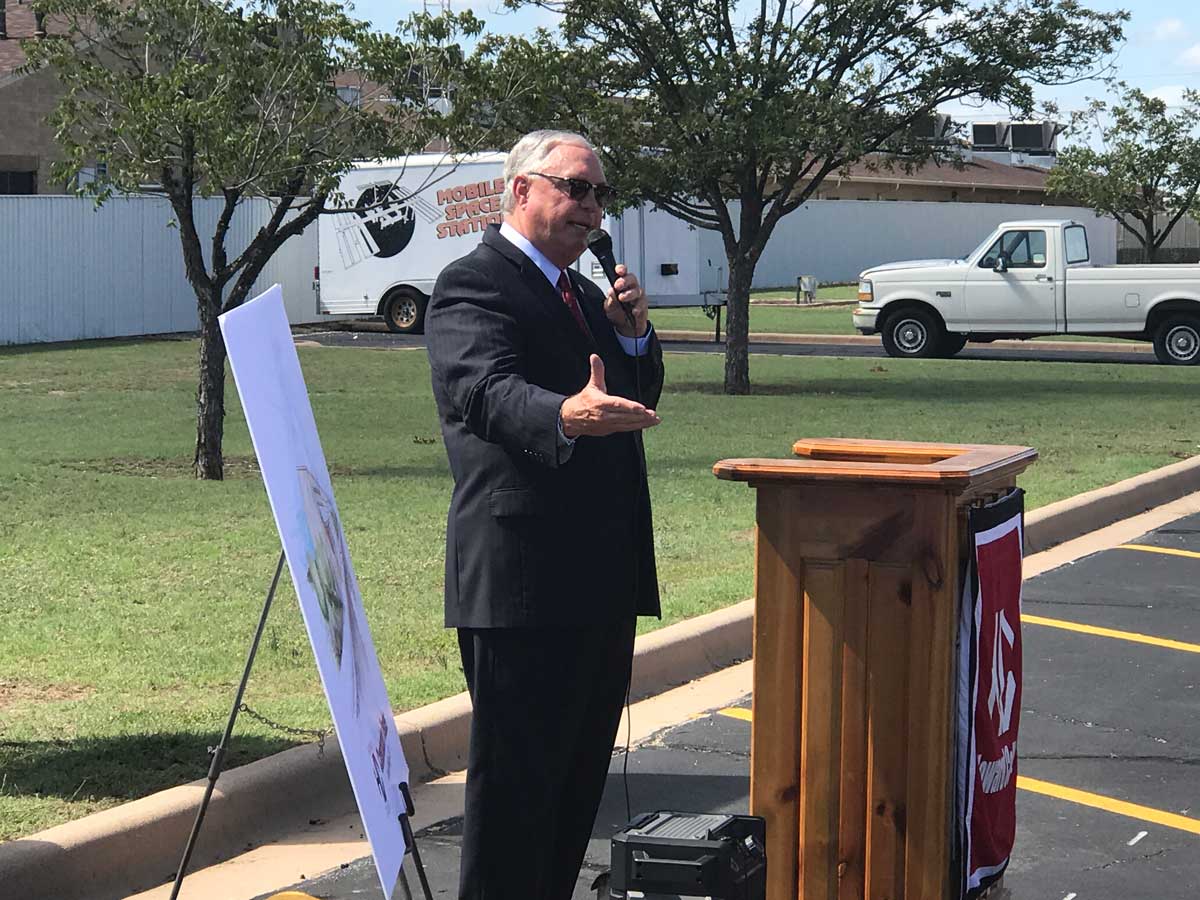 Above: State Rep. Drew Darby keynoted the ground breaking for the Howard College Construction Trades Center. (LIVE! Photo/Joe Hyde)
"All of these wonderful groups have come together to further this project we're going to dedicate today," Darby said.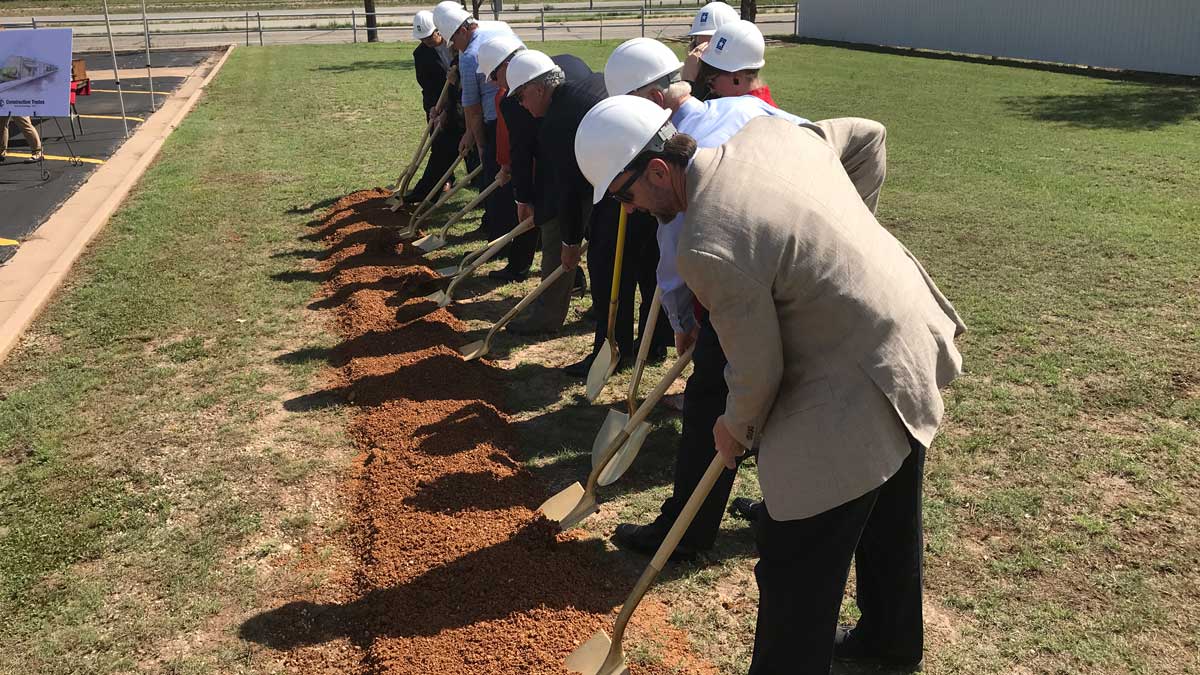 Above: Officials and volunteers break ground on the Howard College Construction Trades Center. (LIVE! Photo/Joe Hyde)
Darby then recognized the vision of Biggerstaff. "I've got to single out one of my lifelong friends," Darby said. "When you talk about a labor of love, you have to mention Mike Biggerstaff. This is his dream. This is his purpose. And for that, everyone in this audience and in the community should be thankful and blessed that we have a man like Mike Biggerstaff, and don't forget his wife Connie."
Classes for the construction trades will begin next year.
Get more stories like this by
signing up for our daily newsletter, The LIVE! Daily
.