The Nutcracker's Setting is a Ranch in Tankersley, not St. Petersburg this Year
SAN ANGELO, TX — In August, Ballet San Angelo changed its name from San Angelo Civic Ballet and moved into the $15 million Stephens Performing Arts Center near San Angelo City Hall, 82 Gillis St. Yesterday evening, the dance company was busy preparing for its version of The Nutcracker in their new digs, which will continue through today with a dress rehearsal.
Directing Ballet San Angelo is Catherine Batcheller, a welcome interim head of San Angelo's ballet company, though a curious fit for a West Texas ballet operation.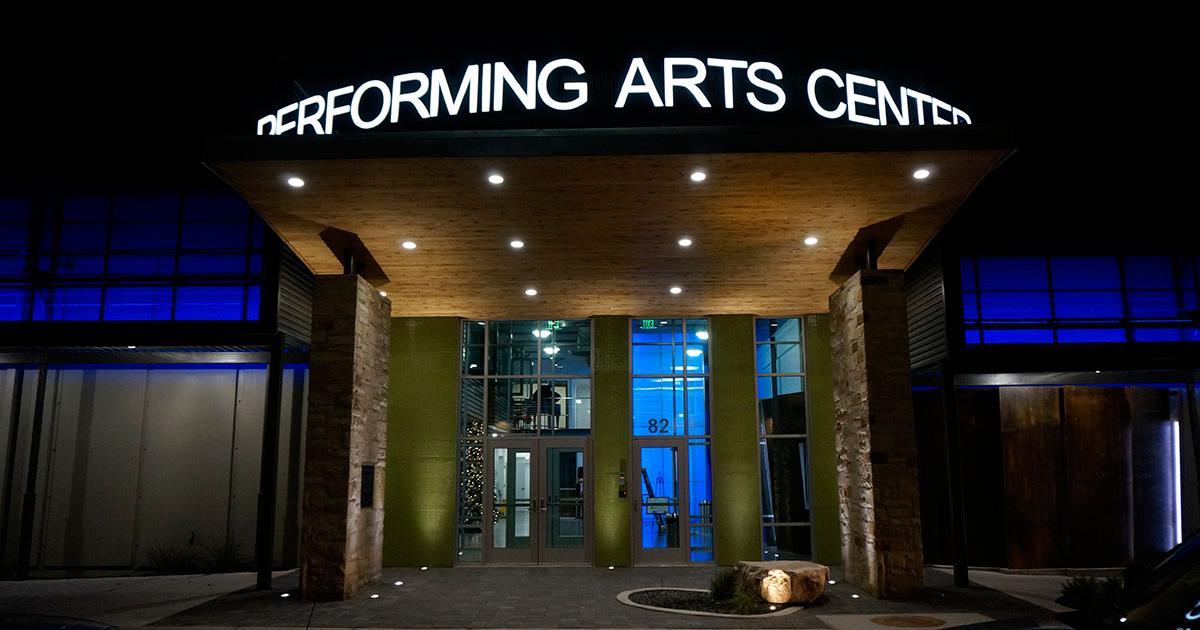 Above: The Stephens Performing Arts Center opened in 2016. (LIVE! Photo/Joe Hyde)
But ballet itself in West Texas is a curious fit.
Ballet San Angelo was founded in 1983 with a singular purpose to produce the Christmas season classic, The Nutcracker. Today, Ballet San Angelo is a full service part of the arts in San Angelo, offering world-class dance training and performance opportunities for San Angelo's youth with the backing of scholarships to fund individual achievement.
The classical arts in San Angelo are among its many positive attributes. An old wise tale explains that the ladies of mid-20th Century San Angelo demanded an immersion into the arts to tame the town's wild and tough roughneck image that lasted since the turn of the last century. San Angelo also has a symphony orchestra, since 1949.
Civic leaders continue to invest in the arts locally, and the new Stephens center is the latest advance.
Inside, the ballet facilities are quite a move up from the former headquarters on W. Beauregard. Instead of having studios and offices mashed together spread over two historic buildings originally built for retail, and an additional studio in a relatively inaccessible second floor, the new Stephens Art Center was designed and built for all of Ballet San Angelo's operations, including a 300-seat (maximum capacity 470) theater for its performances.
Above: Getting ready for The Nutcracker in the Concho the Wednesday before the weekend performances. (LIVE! Photo/Joe Hyde)
But there is one thing missing at the new theater: there is no fly space above the stage to lift backgrounds up and away between scenes, something that The Nutcracker in its traditional form requires.
Sometime in August, noting the new theater was absent the fly space feature, Batcheller and crew had to improvise. In less than the six months usually required to re-choreograph a full production like The Nutcracker, Batcheller said they solved the problem.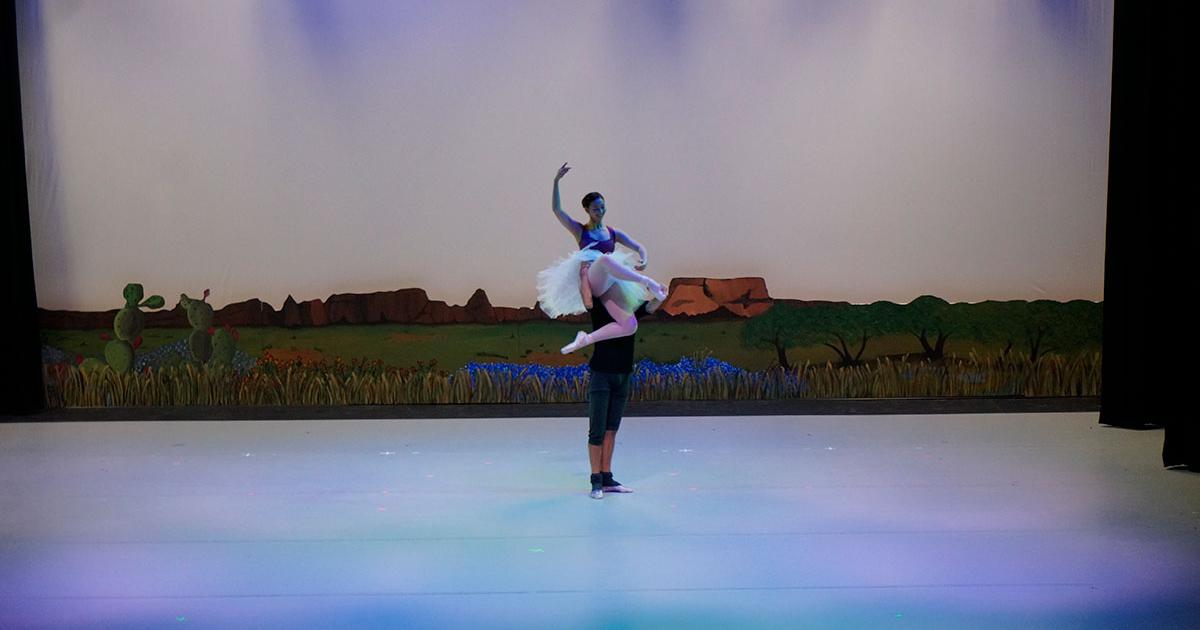 Above: The Nutcracker on the Concho features unique backdrops. (LIVE! Photo/Joe Hyde)
The way they solved it may become a Ballet San Angelo tradition if this season's "Nutcracker on the Concho" is a hit.
Nutcracker on the Concho is set in 1888, historically significant because that was the year before Fort Concho was decommissioned and the year the railroad arrived in San Angelo. It was the year the military and new commerce intersected in the Concho Valley.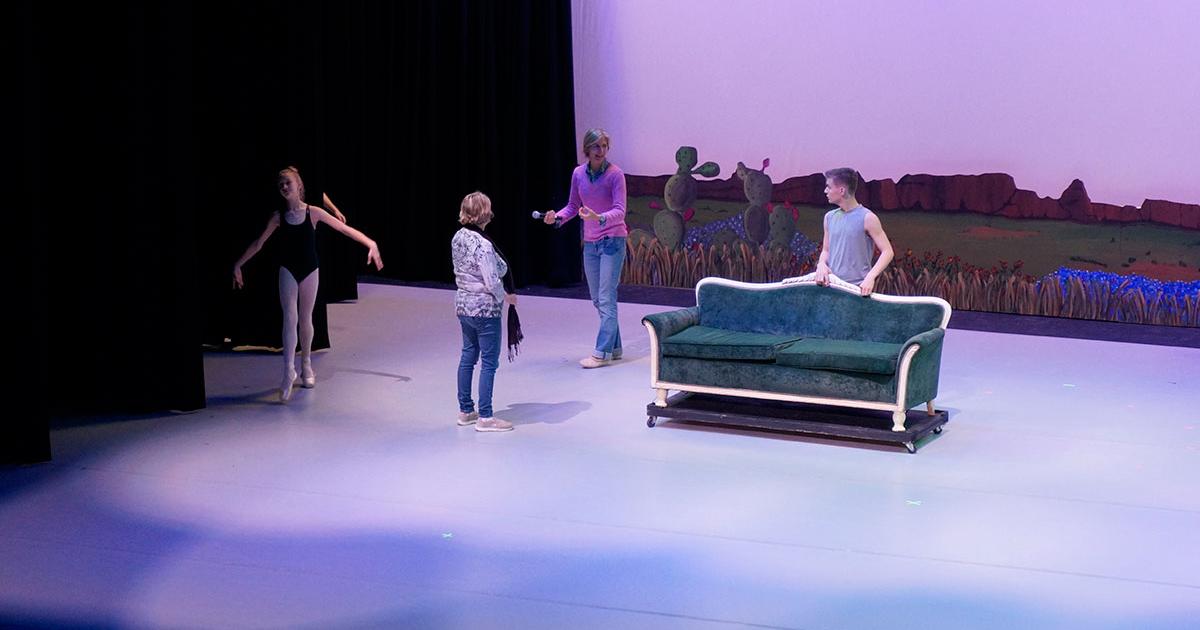 Above: Perfection is required, says Artistic Director Catherine Batcheller. (LIVE! Photo/Joe Hyde)
Set on the Tankersley Ranch near Knickerbocker, characters are changed in name and form from 19th century Russia to San Angelo's frontier days, but not in function. The godfather Drosselmeyer is renamed Colonel Howell who disembarks from a train at the new depot, and delivers Clara exotic gifts including a nutcracker toy. However, the nutcracker is dressed in the style of a Fort Concho Army soldier, not a member of the Imperial Russian Army. The mice are friendly mice, because in researching life in circa 1880s San Angelo, they learned that children might have kept mice as pets.
"And we needed a villain. Instead of a Mouse King, the bad guy is named Outlaw Black Jack Ketchum of Butch Cassidy's Sundance Gang," Batcheller explained.
The local western setting adapts to the modern stage facilities—no fly space required.
Who is Batcheller and what brought her to San Angelo?
Batcheller enjoyed an international career in ballet as a principal dancer with the San Francisco Ballet and then for the Stuttgart Ballet in Germany. Next, while dancing with the Birmingham (England) Royal Ballet, she earned her master's of Art in Dance in Education and Community from the University of Birmingham in England. She has worked with many of the modern era's famous choreographers.
Batcheller is on loan to San Angelo from the Cincinnati Ballet's Otto M. Budig Academy where she serves as Dean.
Batcheller said her start in ballet was by chance.
"Apparently, I was a very clumsy child, so my U.S. Marine father placed me in ballet classes to overcome it," she said. What she discovered about herself was that she had a natural talent for dance.
"The talent here is extremely impressive," Batcheller said. Until her move to Cincinnati, she served as the Artistic Director for the Ballet Conservatory of South Texas in San Antonio, a similar role as here though in a larger city.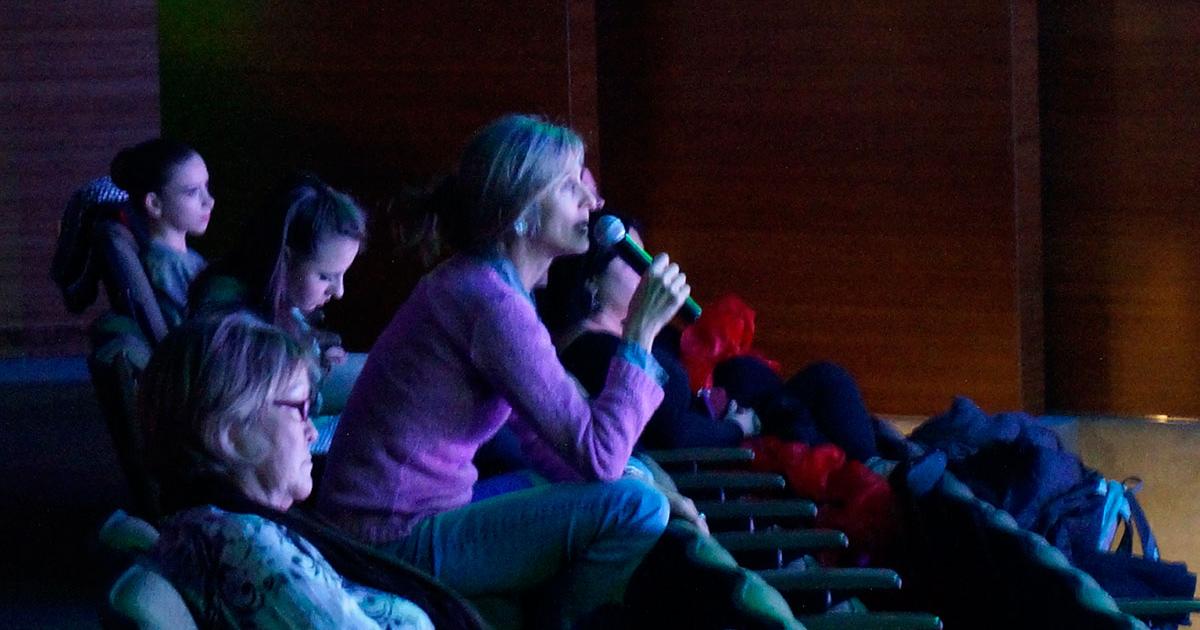 Above: Catherine Batcheller directs and corrects from the audience using the theater's sound system. (LIVE! Photo/Joe Hyde)
Ballet San Angelo recruited Batcheller to lead the production of this year's Nutcracker, but when the new facilities were introduced, she agreed to stay longer than originally planned. Her forte and calling are working with community ballet companies to help them become sustainable long term.
That's what her experience in San Antonio informed her.
For example, community ballet companies require students. What better way to recruit students than to attract the dancers' mothers to yoga, Pilates, and exercise classes at the studio? There's even a salsa dance class, so they can include the dads, too.
Batcheller's impact at Ballet San Angelo is significant, and she was offered the permanent position. Unfortunately, she regretfully decided to move back east after The Nutcracker production is finished Dec. 18 to care for her parents.
"The arts are a way to express yourself. It's a way to develop physical awareness. It allows one to gain confidence and discipline that is involved in training, and the love and passion in what you're doing," Batcheller said.
Students in the upper levels of ballet are generally in the accelerated academic classes at high school, she explained.
The most important skill the arts teach our youth is delayed gratification, Batcheller said.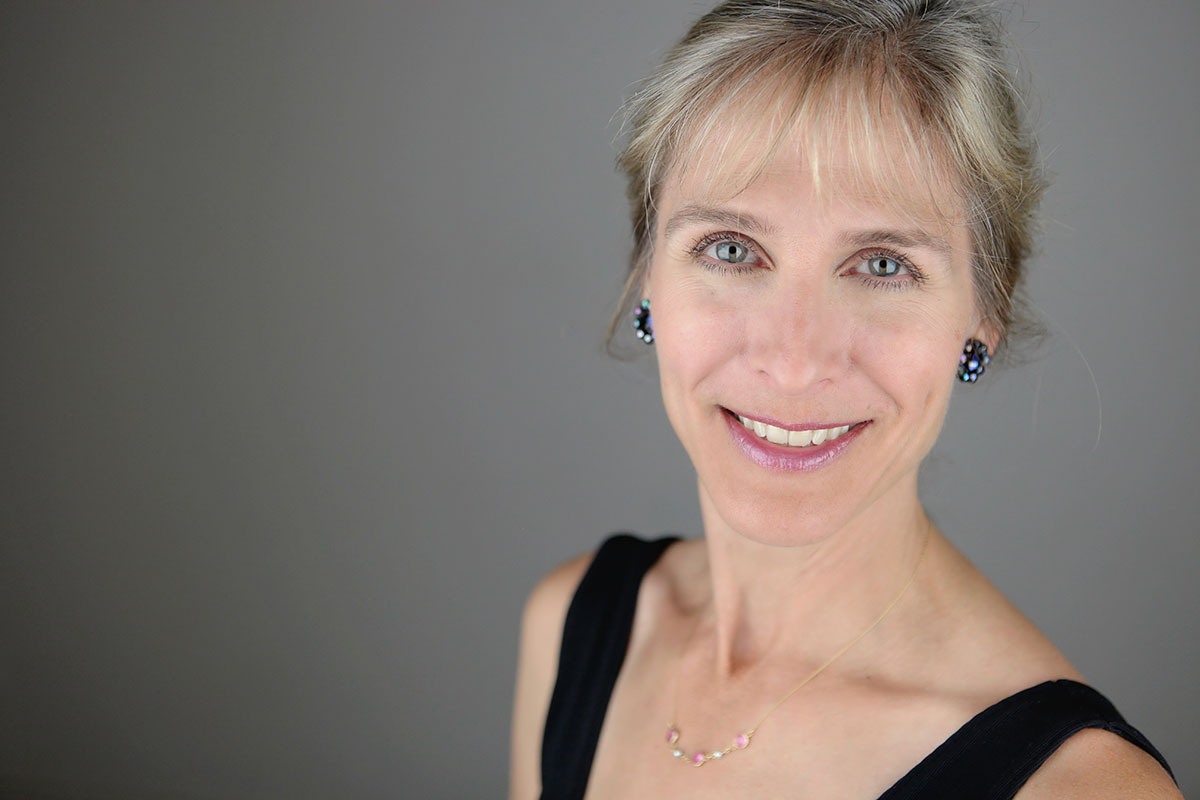 Above: Catherine Batcheller, the official photo at cballet.org.
"It requires discipline and drive. It's very individual. You're working against yourself, putting what you need to put into it to grasp success out of it," she said.
The physical awareness translates into success in other areas of life, even if the youth does not pursue a career in the arts, she explained. 
"When you walk into an interview and you're not comfortable, you'll remember to stand up straight and present yourself well," Batchellar added.
Come see the Ballet San Angelo's Nutcracker on the Concho in one of eight performances starting Dec. 9 at 8 p.m. Tickets are available online.
Get more stories like this by
signing up for our daily newsletter, The LIVE! Daily
.