ASU Students Visit Home of Dallas Cowboys to Talk Internships
SAN ANGELO, TX - ASU Mass Media/Communication students got the opportunity to visit the AT&T stadium on Monday, Nov. 14, to learn about internship opportunities with the Dallas Cowboys.
Students participated in a tour of the stadium and were shown the press box. This press box is known as the largest in the NFL, according to the official tour guide.
"It has been really cool being able to see how game day of a [NFL] team goes, from seeing the control, press box, and TV broadcast rooms," said Sam Fowler, a senior at ASU.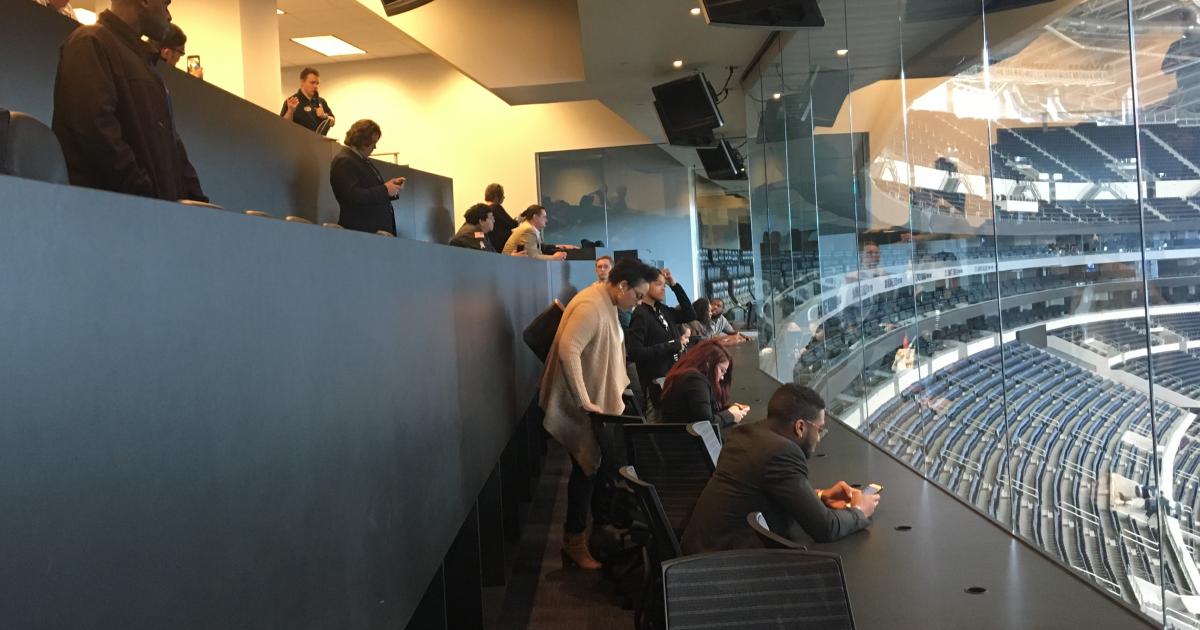 Students who went on the trip are part of a sports broadcasting team for ASU athletics. Getting to see behind the scenes of sports broadcasting has helped them want to pursue this career. Click here to read the previous story on the team.
Getting to stand in the Cowboys' locker room, and being on the field left many of the participants struck with excitement.
"I'm just in shock that I'm actually here," said Martha Trevino, a Mass Media student. "It has been an amazing experience, from getting to see [the players] on the T.V., to actually standing in the locker room."   
Trey Mac, also an ASU student, spoke of what he gained from attending this trip.
He mentioned how getting to be on the field of the Dallas Cowboys has been a lifelong dream of his. Learning about all the media aspects of sports broadcasting left him feeling excited for the future.
"I have always wanted to do some form of broadcasting, and looking at all of that today was pretty cool," Mac said.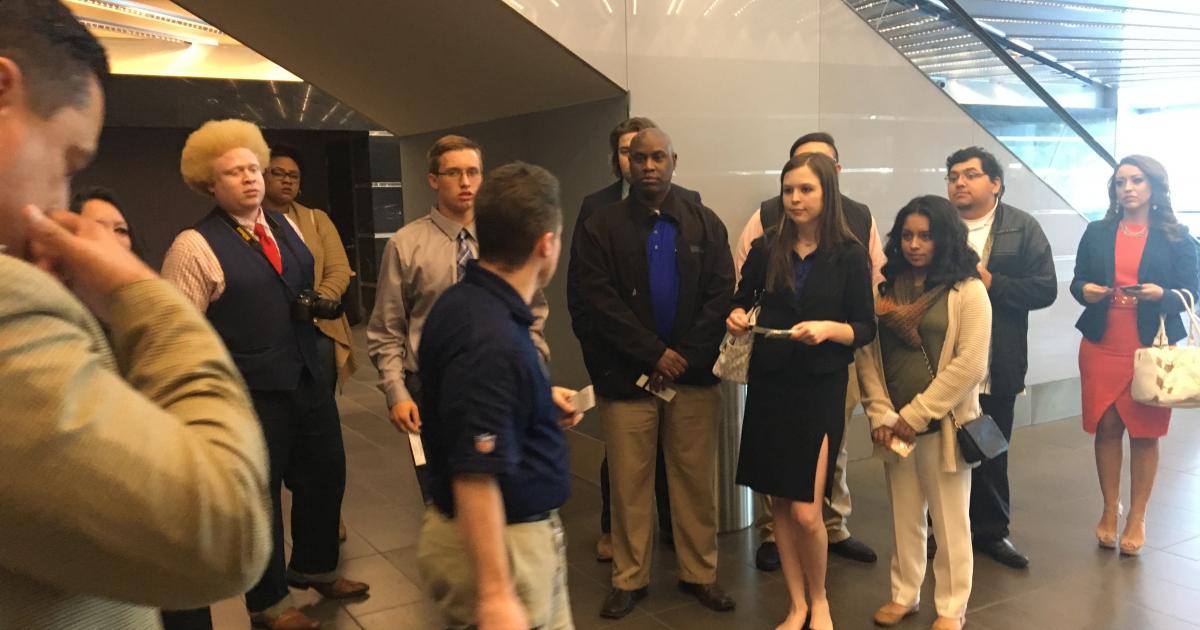 Students also met with Theresa Sue, a 2013 graduate from ASU, who received a Desktop Support and Information Technology internship with the Cowboys. She currently works with the Houston Astros and has had a chance to network with many key people in the industry.
Sue emphasized that students should begin networking now as chance to seize the opportunity of internships like those offered by the sports teams.
Through the website, teamworkonline.com, university students can search for numerous internships positions with not only Texas sports teams, but teams across the nation.
These positions include work with video development, IT support, marketing and much more. Though these internships are very selective, applicants are still encouraged to sign up and see what opportunities can be taken from these positions.
"Take a chance," Sue said. "Even though you might not get an internship, it's still a learning opportunity." 
Many felt blessed that students from ASU had the opportunity to go on this trip.
"Being able to come here just reinsures us that anything can happen," Trevino said. "Getting a chance to intern here would be amazing." 
Get more stories like this by
signing up for our daily newsletter, The LIVE! Daily
.