SAN ANGELO, TX — San Angelo police arrested a 21-year-old man today at the end of a three-week streak of stolen vehicles. They said Dallion Holt was behind them all.
The investigation started with a 2018 Ford Fusion was taken from a local townhouse. Police said Holt use the Fusion to steal a second vehicle, a 2013 Chevrolet Silverado Pickup from the parking lot of Fiddlestring's, 3301 Arden Rd. Police also said Holt stole the rear license plate from a vehicle parked at the Texas Roadhouse, 3057 Loop 306, to replace the rear plate on the Fusion.
The 2013 Silverado was found at the Nueva Vista Apartments at 2401 N. Lillie St. While police were recovering that stolen truck, another patrol officer spotted the 2018 Ford Fusion headed east on W. Beauregard Ave. near Johnson St. The driver of the Fusion sped away from police when the officer turned on the lights and sirens. The Fusion driver, later identified as Holt, successfully evaded capture by zig-zagging though the neighborhood just north of Angelo State University. Police detectives confirmed the Fusion had the stolen license plates mounted on its rear.
With a wide search conducted by the SAPD Anti-Gang Unit, patrol officers, and a team of officers in the Criminal Investigations Division, Holt was found and arrested. Police charged him with Unauthorized Use of Motor Vehicle and Evading Arrest/Detention in a Motor Vehicle. Holt also had a Felony County Warrant, police said.  
Police recovered the Fusion and multiple pieces of suspected stolen property were found inside the car.
Multiple sets of keys were found in the Fusion as well. Police did not know what vehicles the keys were matched. Police said if any citizen is missing a set of keys to contact Detective Barker (325) 657-4473 and reference case 2023-0002813.
In addition to the vehicle theft charges, Holt faces a third charge of Burglary of a Habitation. According to the arrest affidavit, Holt is accused by police of breaking into a home in the College Hills area and stealing a number of items including the resident's Mazda 3 car. Holt left fingerprints everywhere and police were able to match them to Holt. The resident told police he or she did not know Holt and had never seen him after police showed Holt's jail photo. Holt is accused of breaking and entering the home through a glass door facing the fenced backyard.
He is being held in the Tom Green County Detention Center in lieu of a $220,000 bond. This is not the first time Holt has run into the law. Holt was arrested for using stolen credit cards,  he stole a lawnmower from the elderly, and he has been characterized as a violent fugitive of the law who was eventually captured.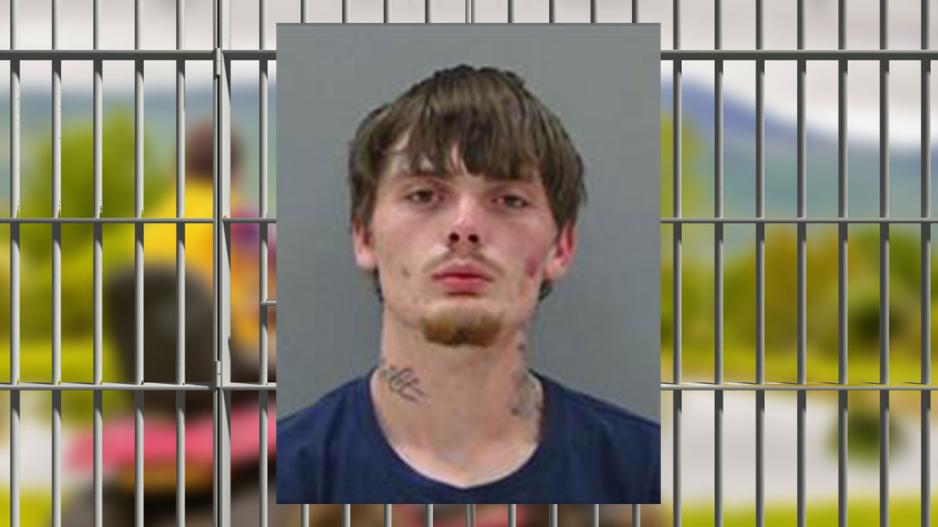 Most Recent Videos