SAN ANGELO, TX – Nearly dozen suspects were booked into the Tom Green County Detention Facility over the past 24 hours.
San Angelo LIVE! makes no assumptions or representations about guilt or innocence of anyone on the booking report. Individuals charged with crimes are presumed innocent until proven guilty. Information on the site should not be used to determine any person's actual criminal record.
The San Angelo Police Department, the Tom Green County Sheriff's Office, and the Texas Department of Public Safety made 10 arrests including the following:
Miles Morales was arrested for possession of child pornography, possession with intent to promote child pornography, and sexual performance child employ induct or authorize on Oct. 31 at 5:14 p.m.
There are currently 494 inmates in the TGCDF as of Tuesday morning.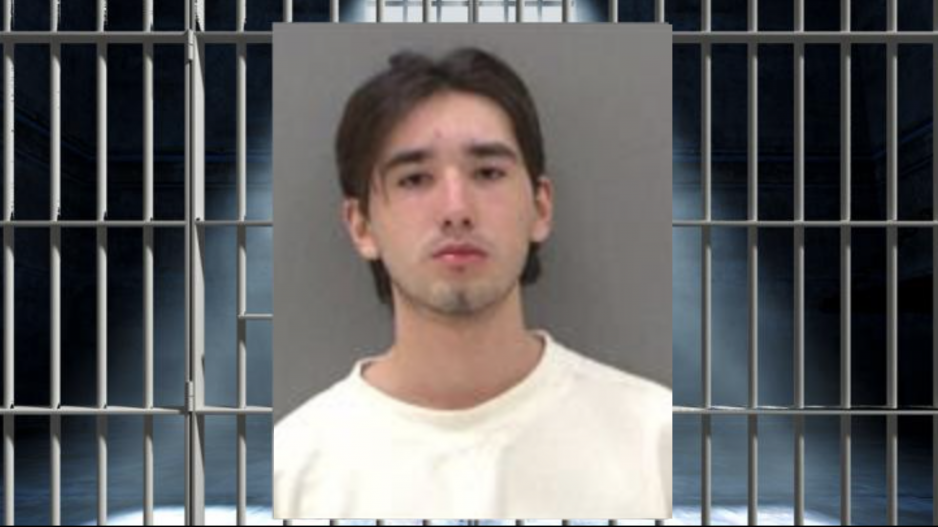 The following were booked into the Tom Green County Detention Facility over the past 24 hours:

ANDERSON, ZACHARIAH 
Booking #:
442221
Booking Date:
11-01-2022 - 5:05 am
Charges:
41999999 PUBLIC INTOXICATION
48990009 FAIL TO IDENTIFY FUGITIVE INTENT GIVE FALSE INFO
54999999 FAIL TO CONTROL SPEED-COLLISION W/ PERSON OR VEHICLE
54999999 NO PROOF OF FINANCIAL RESPONSIBLITY
MISC CPF X 1
MISC FTA X 1
Bond:
$2908.00
---
PETERSON, TREY 
Booking #:
442220
Booking Date:
11-01-2022 - 3:44 am
Charges:
41999999 PUBLIC INTOXICATION
Bond:
$462.00
---
HARRIS, BATTLE 
Booking #:
442219
Booking Date:
10-31-2022 - 8:36 pm
Charges:
52030027 UNL CARRYING WEAPON
54040014 DRIVING WHILE INTOXICATED BAC >=0.15
Bond:
$2000.00
---
WESLEY, PAIGE 
Booking #:
442218
Booking Date:
10-31-2022 - 6:28 pm
Charges:
41999999 PUBLIC INTOXICATION
Bond:
$462.00
---
MORALES, MILES 
Booking #:
442217
Booking Date:
10-31-2022 - 5:14 pm
Charges:
37040009 POSS OF CHILD PORNOGRAPHY
37050004 POSS W/INT TO PROMOTE CHILD PORNOGRAPHY
64050002 SEXUAL PERFORM CHILD EMPLOY INDUCE/AUTHORIZE
Bond:
No Bond
---
GONZALES, MONIQUE 
Booking #:
442216
Release Date:
10-31-2022 - 5:43 pm
Booking Date:
10-31-2022 - 4:27 pm
Charges:
MISC CPF X 2
Bond:
No Bond
---
CARRASCO, MARK 
Booking #:
442214
Booking Date:
10-31-2022 - 3:31 pm
Charges:
23990196 *COMM* THEFT PROP <$2,500 2/MORE PREV CONV
Bond:
No Bond
---
MEDRANO, ROMAN 
Booking #:
442215
Booking Date:
10-31-2022 - 3:17 pm
Charges:
35990015 *MTR*POSS CS PG 1 >=1G<4G
Bond:
No Bond
---
GUEVARA, MICHAEL 
Booking #:
442213
Booking Date:
10-31-2022 - 2:48 pm
Charges:
35620008 *GOB*POSS MARIJ <2OZ
35620008 POSS MARIJ <2OZ
35990003 *GJI*MAN DEL CS PG 1 >=4G<200G
35990247 *GOB*POSS CS PG 1/1-B <1G
48010017 *GOB*EVADING ARREST DETENTION
Bond:
$1000.00
---
BERMEA, ROBERT 
Booking #:
442212
Booking Date:
10-31-2022 - 11:54 am
Charges:
35990247 *COMM*POSS CS PG 1/1-B <1G
Bond:
No Bond
The following were booked into TGCDF over the past 24 hours:
GONZALES, MONIQUE 
Booking #:
442216
Release Date:
10-31-2022 - 5:43 pm
Booking Date:
10-31-2022 - 4:27 pm
Charges:
MISC CPF X 2
Bond:
No Bond
---
DOMINGUEZ, ANTHONY 
Booking #:
441918
Release Date:
10-31-2022 - 5:43 pm
Booking Date:
10-10-2022 - 8:05 pm
Charges:
38990027 VIOL BOND/PROTECTIVE ORDER
54999999 SEAT BELT - CHILD(REN) UNDER 8 YOA X 3
MISC VPTA X 3
Bond:
$7652.60
---
RUIZ, PABLO 
Booking #:
442175
Release Date:
10-31-2022 - 5:13 pm
Booking Date:
10-28-2022 - 11:32 am
Charges:
MISC CPF X2
Bond:
No Bond
---
NAVARETTE, JAVIER 
Booking #:
441676
Release Date:
10-31-2022 - 3:28 pm
Booking Date:
09-24-2022 - 11:10 pm
Charges:
35620008 *GOB* POSS MARIJ <2OZ
48010017 EVADING ARREST DETENTION
55999999 POSS/DEL DRUG PARAPHERNALIA
Bond:
$3162.00
---
STEWART, SALLY 
Booking #:
440523
Release Date:
10-31-2022 - 3:28 pm
Booking Date:
07-18-2022 - 5:35 pm
Charges:
29990043 CRIMINAL MISCHIEF >=$750<$2500
Bond:
$500.00
---
Medina, Svannah 
Booking #:
442182
Release Date:
10-31-2022 - 1:58 pm
Booking Date:
10-28-2022 - 10:57 pm
Charges:
35990008 MAN DEL CS PG 2 OR 2-A >=4G<400G
Bond:
$30000.00
---
KELLY, TERRELL 
Booking #:
442194
Release Date:
10-31-2022 - 1:13 pm
Booking Date:
10-30-2022 - 12:57 am
Charges:
35990249 POSS CS PG 1/1-B >=4G<200G
Bond:
$20000.00
---
QUEZADA, JAIME 
Booking #:
442014
Release Date:
10-31-2022 - 10:28 am
Booking Date:
10-17-2022 - 5:32 pm
Charges:
MISC COMM x 6
Bond:
No Bond
The following is a key for the above abbreviations:
MISC- Miscellaneous
VOP- Violation of Parole
GOB- Going off Bond
VPTA- Violation Promise to Appear
GJI- Grand Jury Indictment
COMM- Commuted Sentence
RPR- Release of Personal Recognizance
CPF- Capias Pro Fine
J/N- Judgment NISI
ICE- Immigration Custom Enforcement
TDCJ- Texas Department of Criminal Justice
DWLI- Driving While License Invalid
POSS MARIJ- Possession of Marijuana
DWI- Driving While Intoxicated
MAN DEL CS PG – Manufacture and Delivery of a Controlled Substance Penalty Group
MO- Magistrate's Order
Most Recent Videos