SAN ANGELO – The San Angelo Police Department has issued an appeal for information on the whereabouts of Bonnie Lopez who is wanted for Felony Theft.  
According to social media, on this week's "Wanted Wednesday" the San Angelo Police Department  would like the public's assistance with locating Bonnie Lopez. Bonnie currently holds two Felony theft warrants for her arrest and they could use your help with locating her. 

Anyone with information on Lopez could earn a reward of up to $1,000 if the information anonymously provided results in Bonnie's arrest.
Contact San Angelo Crime Stoppers at 325-658-4357 or download the P3 Tips App.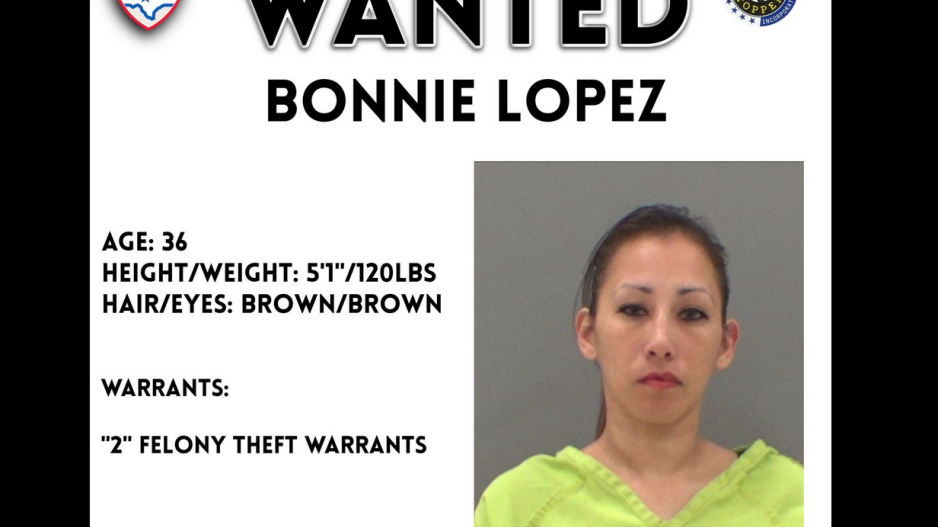 Most Recent Videos