SAN ANGELO, TX – Court documents reveal that the accused arsonist who burned down two homes in  over the past weekend promised to "burn this b--ch down."
As previously reported, on Nov. 28, officers with the San Angelo Police Department and firefighters with the San Angelo Fire Department were dispatched to the 2400 block of W. Harris Ave. for the report of an explosion.
Early the next morning 28-year-old Justin Cuellar was arrested for Arson. For more see:
According to court documents, prior to the fire, Cuellar's father received a phone call from Cuellar, who had been fighting with his girlfriend. The father told officers that Cuellar was arguing over nothing and that he was turning his anger towards him.
At one point on the phone call, Cuellar told his father "I'm burning this B--ch down." After the conversation ended, the man attempted to get a hotel room out of fear of being home but before he could he got a call from a neighbor.
The neighbor broke the news that the his home was on fire.
Police say that after setting the fire, he made a stop before going to the spot he was arrested. Cuellar went only a few blocks away to the Party Barn. 
While there, Cuellar spoke to the clerk and told her that "I [Cuellar] set my house on fire." Before he left he made sure to ask if "his secret was safe with her."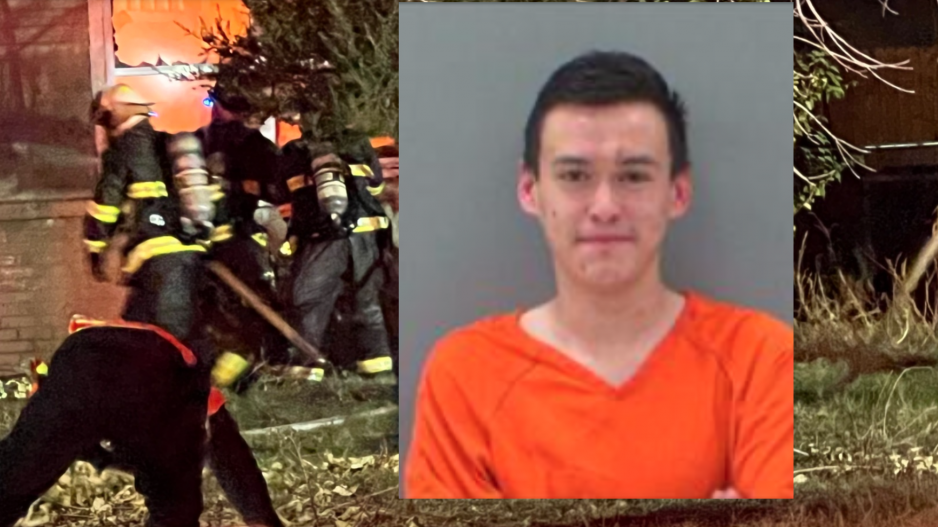 Cuellar was booked into the Tom Green County Jail on Nov. 29 at 2:23 a.m. He remains in the jail on a $750,000.
Most Recent Videos