COLEMAN, TX – A deputy with the Runnels County Sheriff's Office suffered multiple broken bones Wednesday after a meth head drug the deputy nearly 100 feet with his car.
According to the Runnels County Sheriff's Office, on February 24th, 2021, the Runnels County Sheriff's Office received information from a citizen about a suspicious individual trying to sell tools from the back of his van. The citizen described the vehicle and person attempting to sell these tools. During the early morning hours of February 24th, a work trailer had been burglarized outside Rowena and many tools were stolen.
The Runnels County Sheriff's Office located the vehicle parked at the IGA Shoppin Basket food store in Ballinger a short time later and began surveilling said vehicle. The vehicle left the parking lot and traveled East on Highway 67.
Deputies noted the vehicle had no license plate and effected a traffic stop on the vehicle at the intersection of Highway 83 and F.M. 382 just North of Ballinger. Runnels County Sheriff's Office as well as Ballinger P.D. units were on scene.
It was determined the vehicle had been stolen out of Austin. When the suspect was asked to exit the vehicle, the driver placed the vehicle in gear to drive away, a Runnels County Deputy attempted to prevent the vehicle from getting away, however was drug approximately 50-75 feet before he could untangle himself from the driver and fell to the roadway. The Deputy sustained several broken bones, bruises, cuts and scrapes.
A high-speed pursuit of the vehicle ensued reaching speeds of 120 miles per hour which traveled approximately 74 miles through Runnels, Taylor and Coleman Counties. The vehicle was finally stopped inside the City of Coleman after the suspect vehicle struck spike strips.
After the arrest, a quantity of suspected Methamphetamine and paraphernalia was found inside the vehicle. As well as several power tools, which are suspected of being stolen.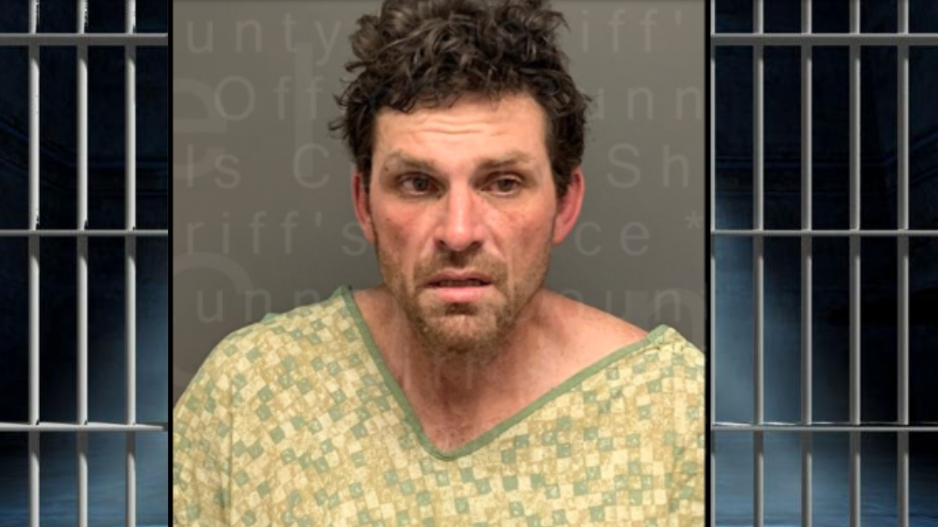 38-year-old Brian David McCoy of Hutto Texas was taken into custody, transported to the Runnels County Jail and charged with the following:
Aggravated assault on a public servant a 1st degree felony - bond $200,000.00
 Evading arrest/detention with vehicle a 3rd degree felony – bond $30,000.00
 Unauthorized use of a vehicle a State jail felony – bond $10,000.00
 Possession of a controlled substance PG1 4-200 grams – bond $50,000.00
More charges are expected.
The Runnels County Sheriff's Office would like to thank the Ballinger Police Department, Winters Police Department, DPS troopers, Taylor County Sheriff's Office, Coleman County Sheriff's Office, Coleman Police Department and the United States Marshal's Office for their assistance in this apprehension.
Most Recent Videos